Post by twomanymontes on Jun 21, 2013 20:52:54 GMT -5
Day 2
The next morning, we headed to the Dale Earnhardt Chevrolet car show. Sadly, after driving past the 120 cars that arrived before us, we knew we didn't have a chance at an award. But it was a great show. We talked to a lot of participants, checked out the dealership had a great time.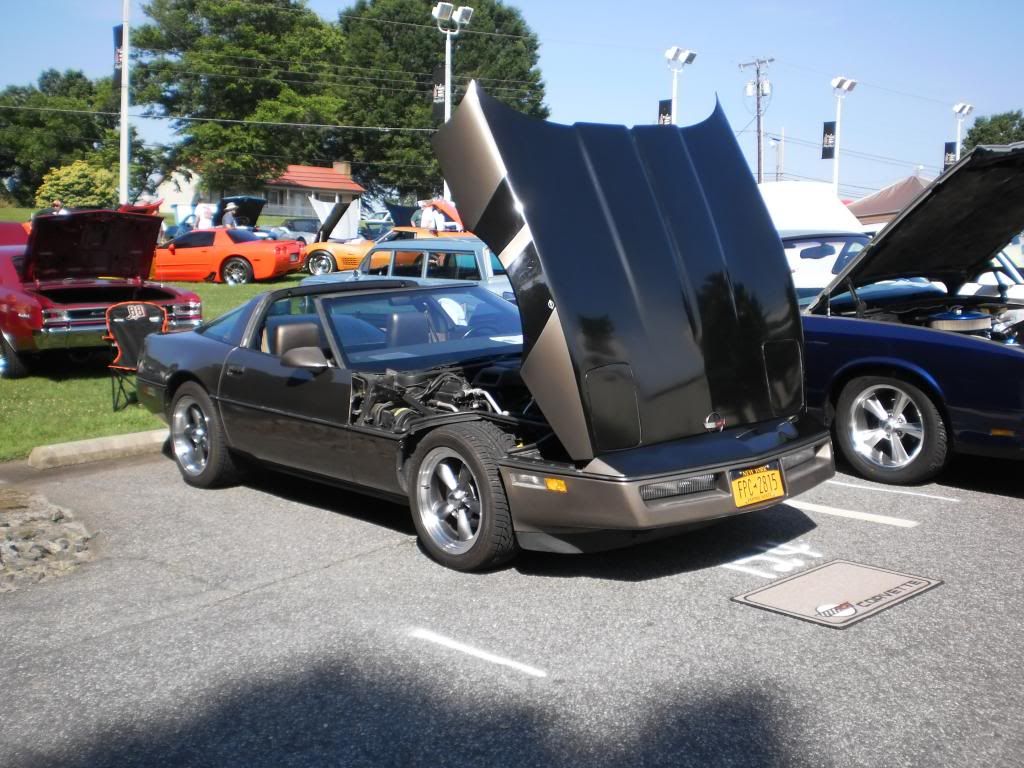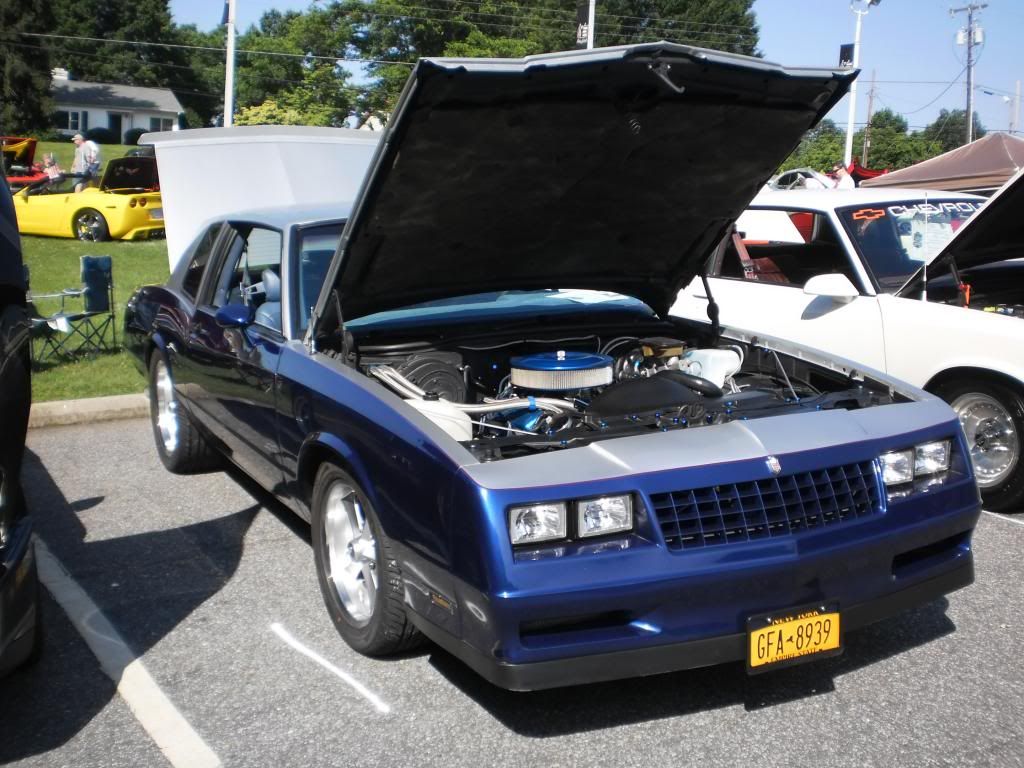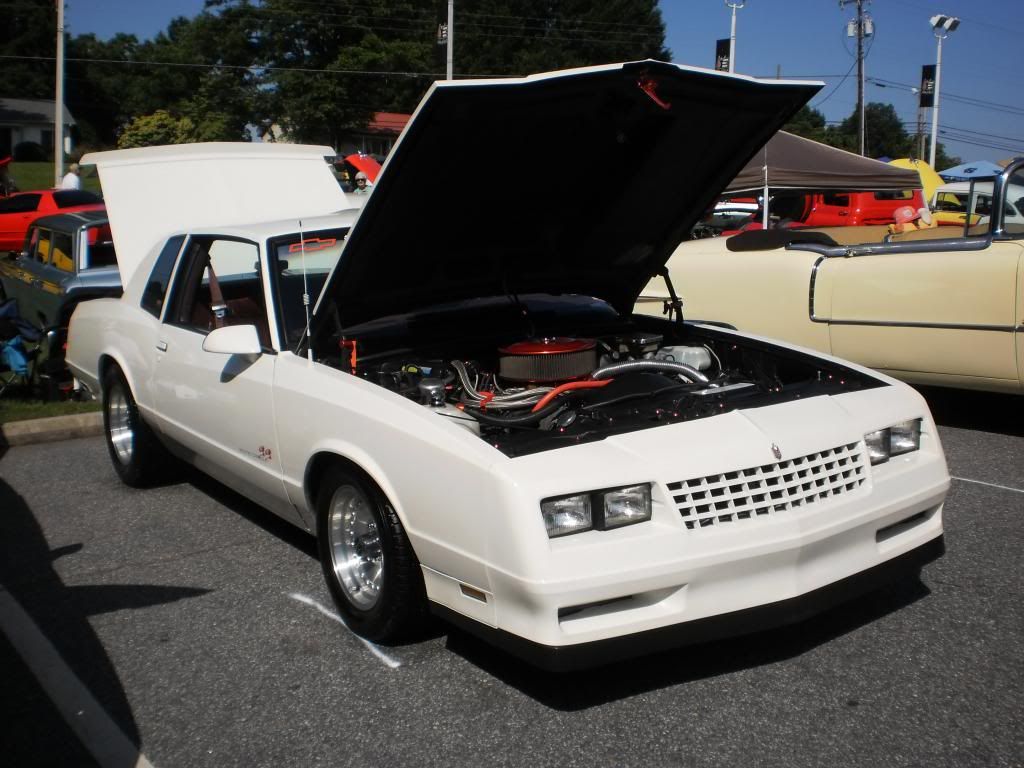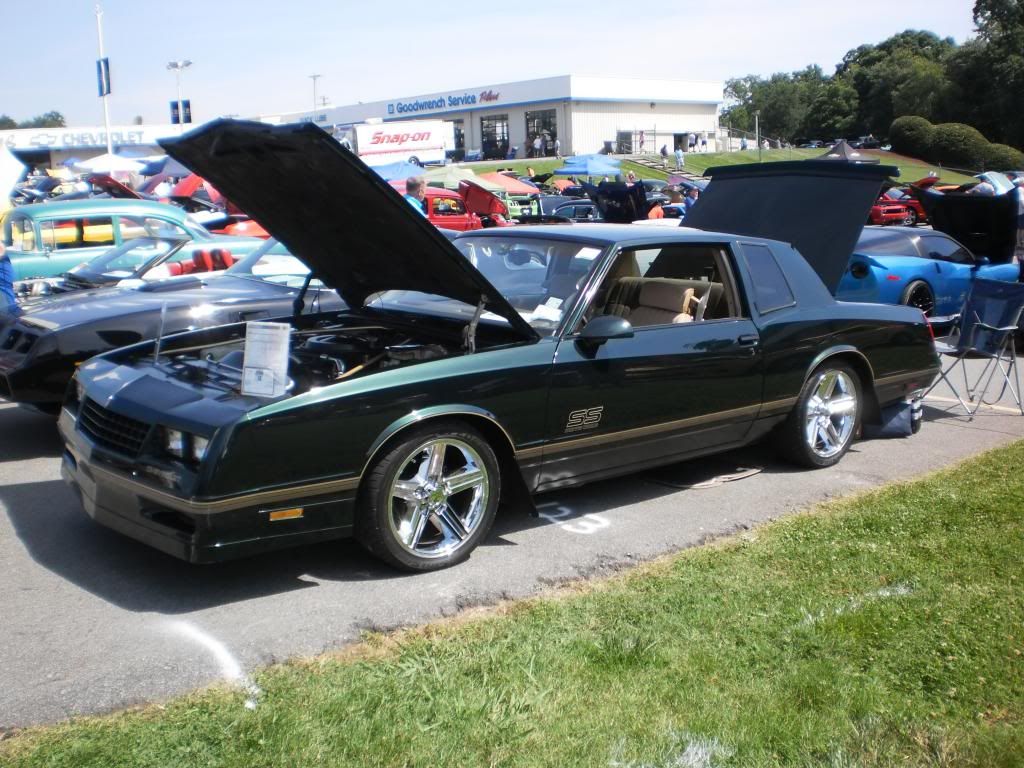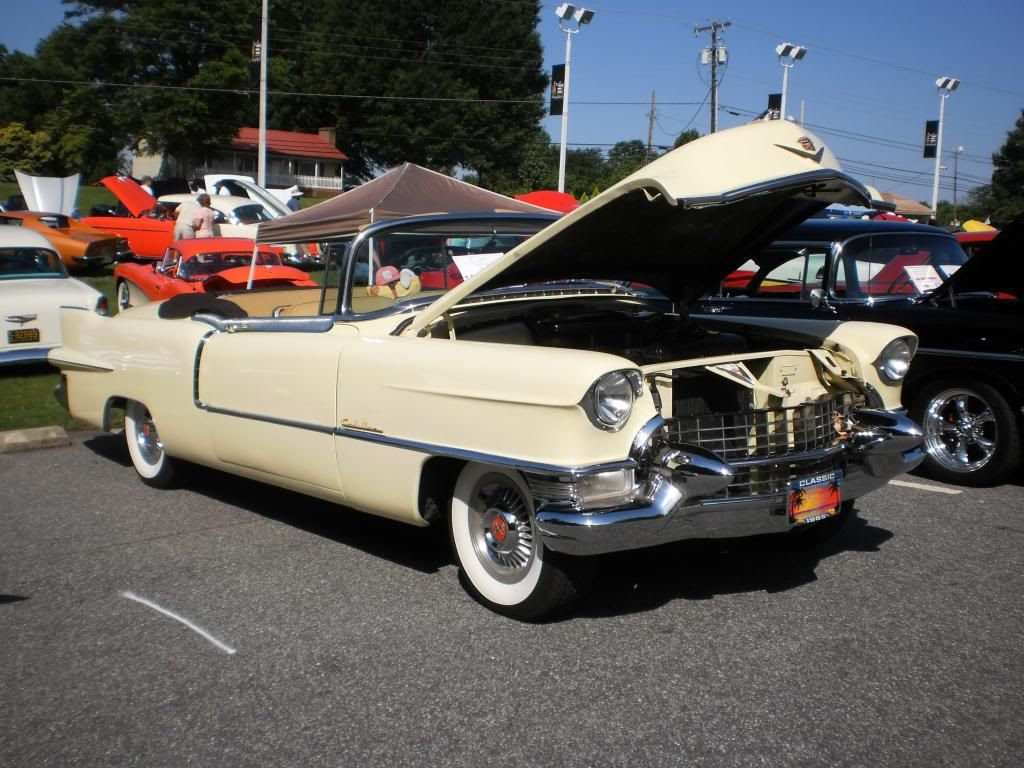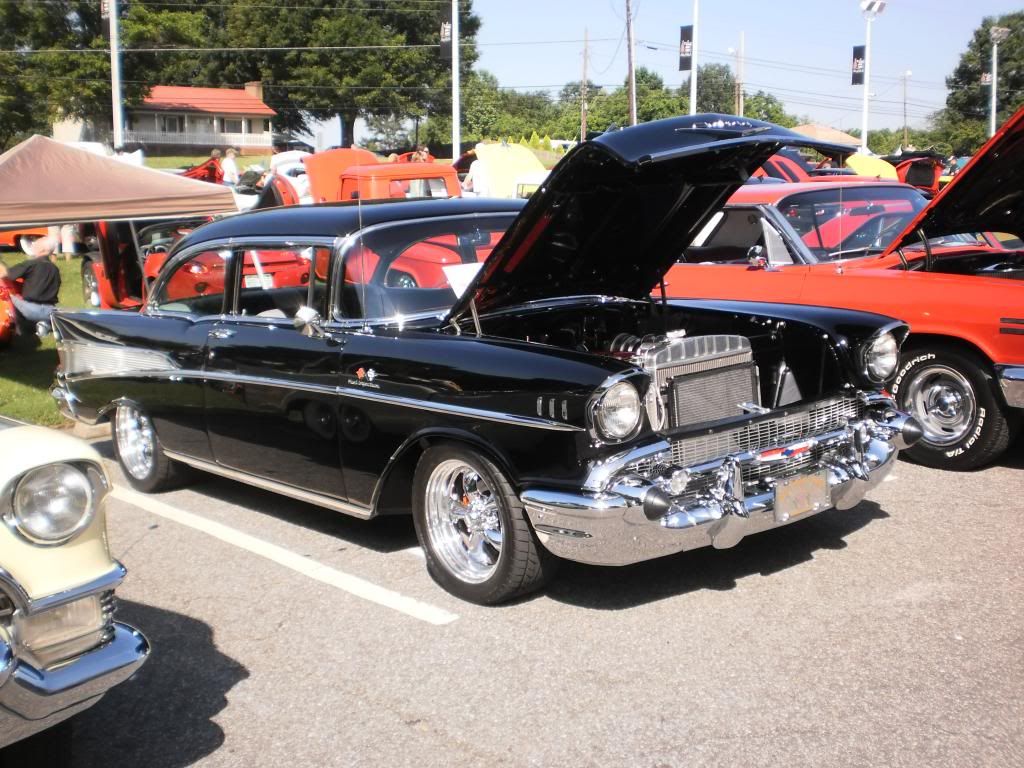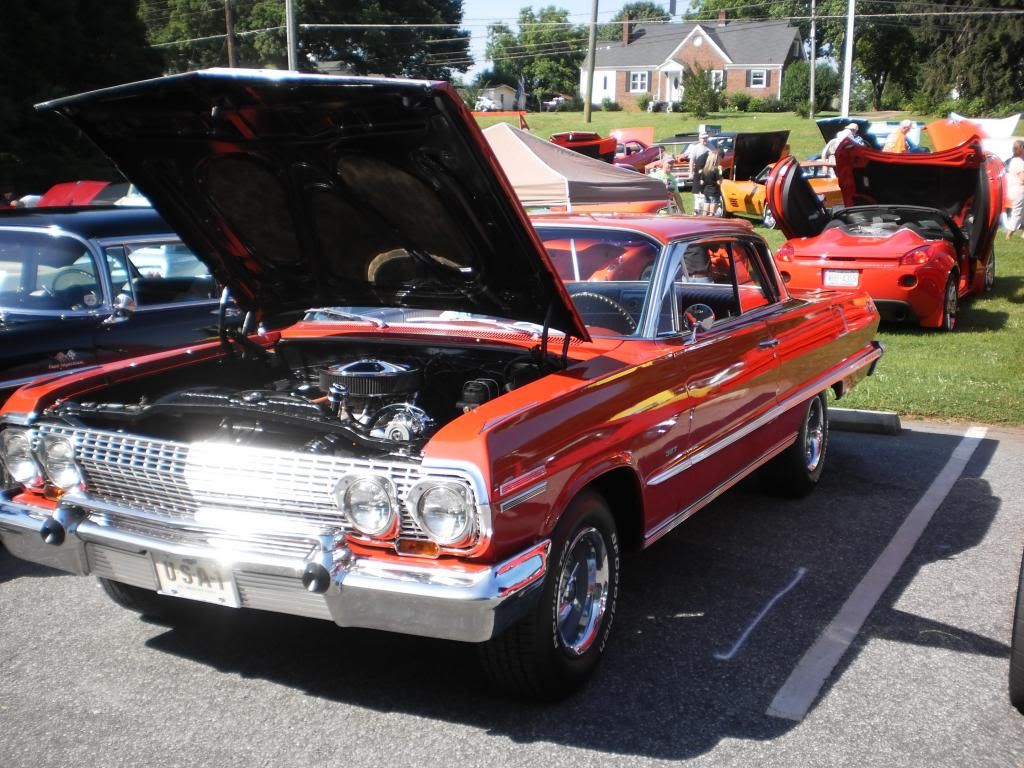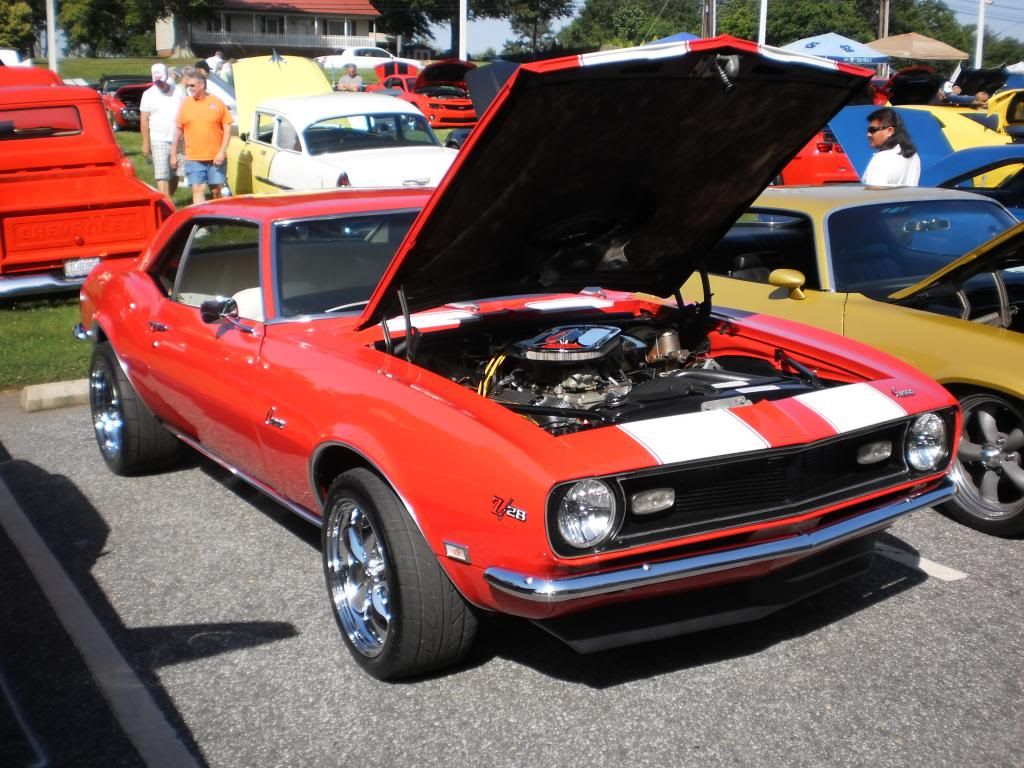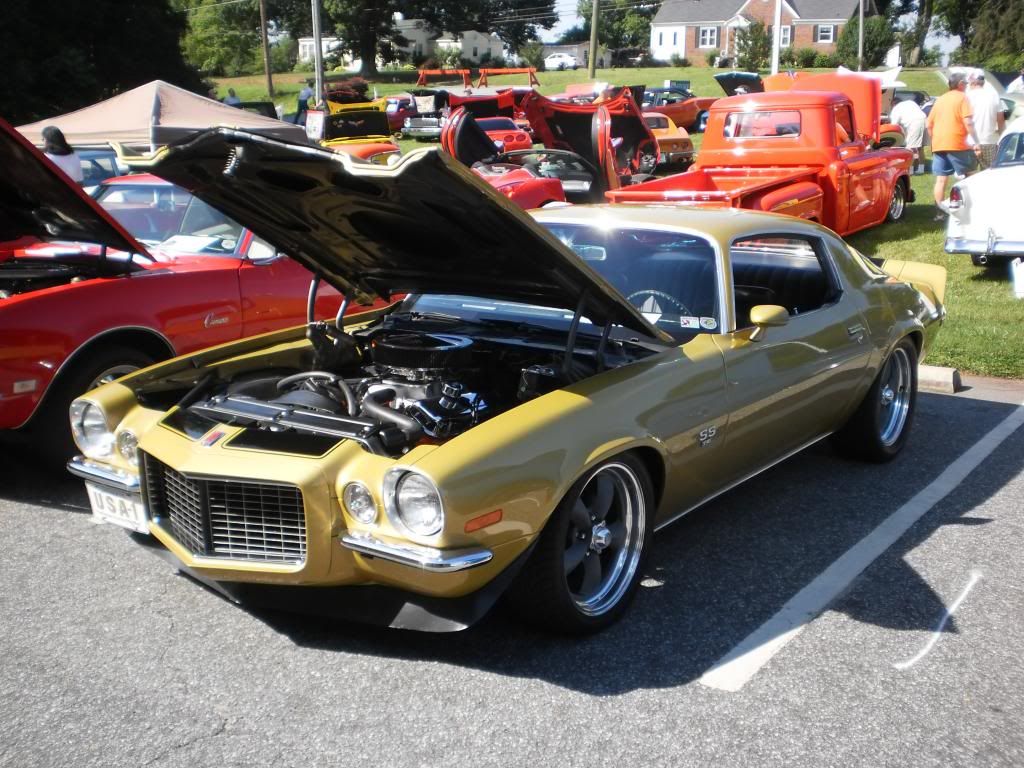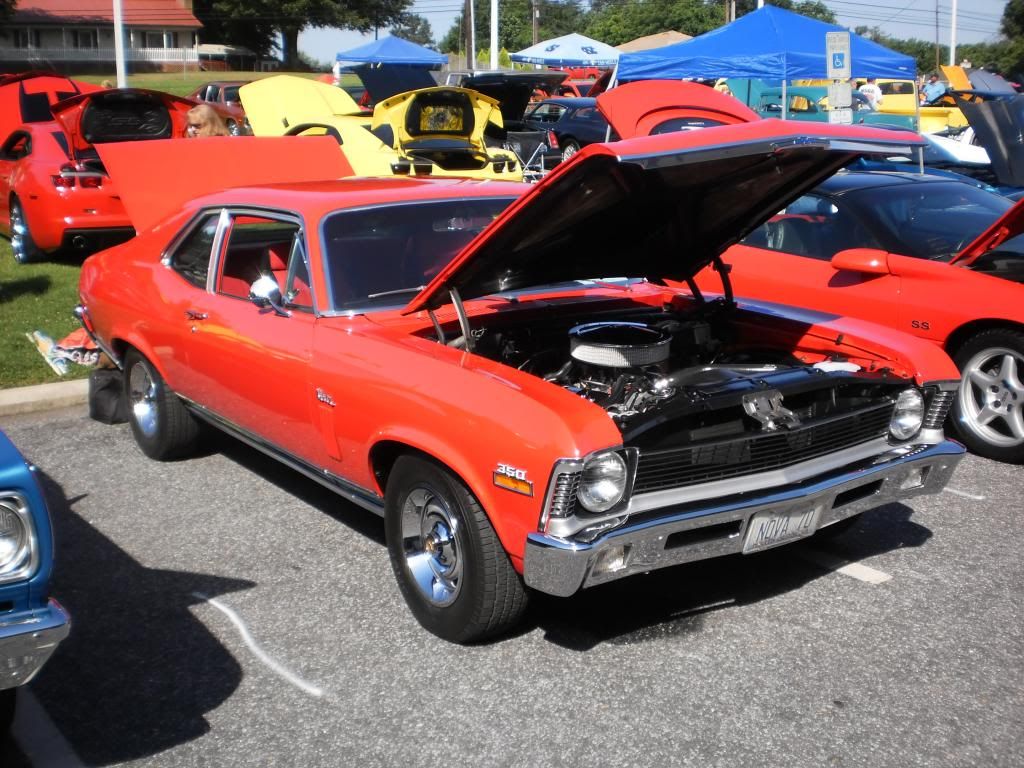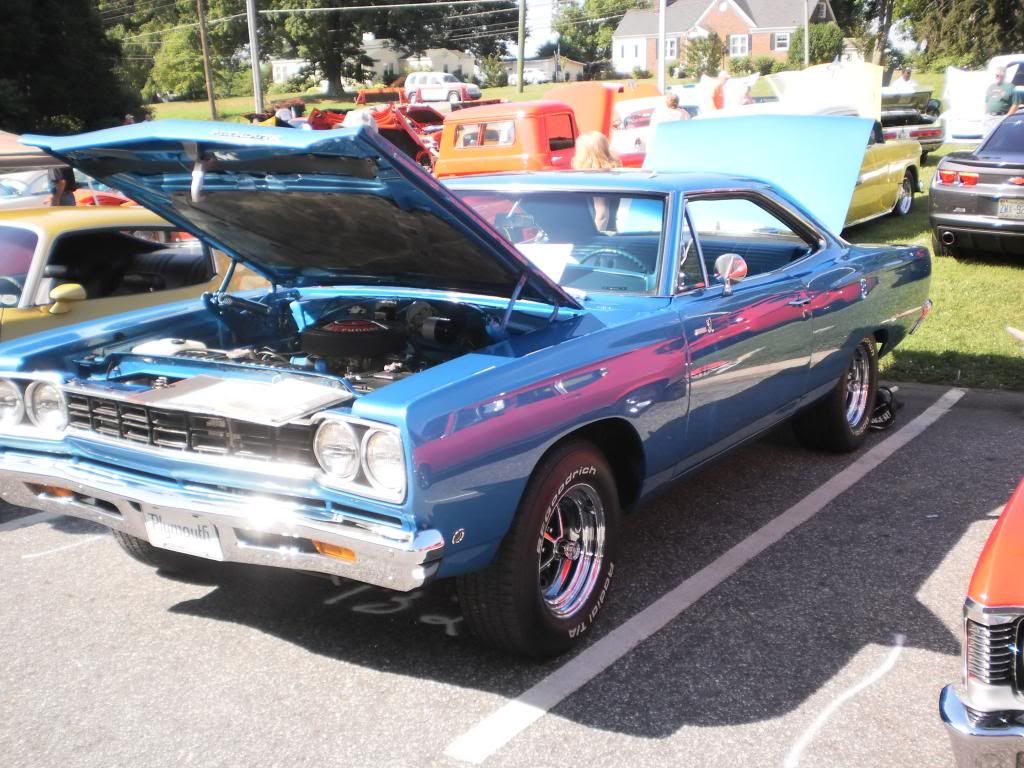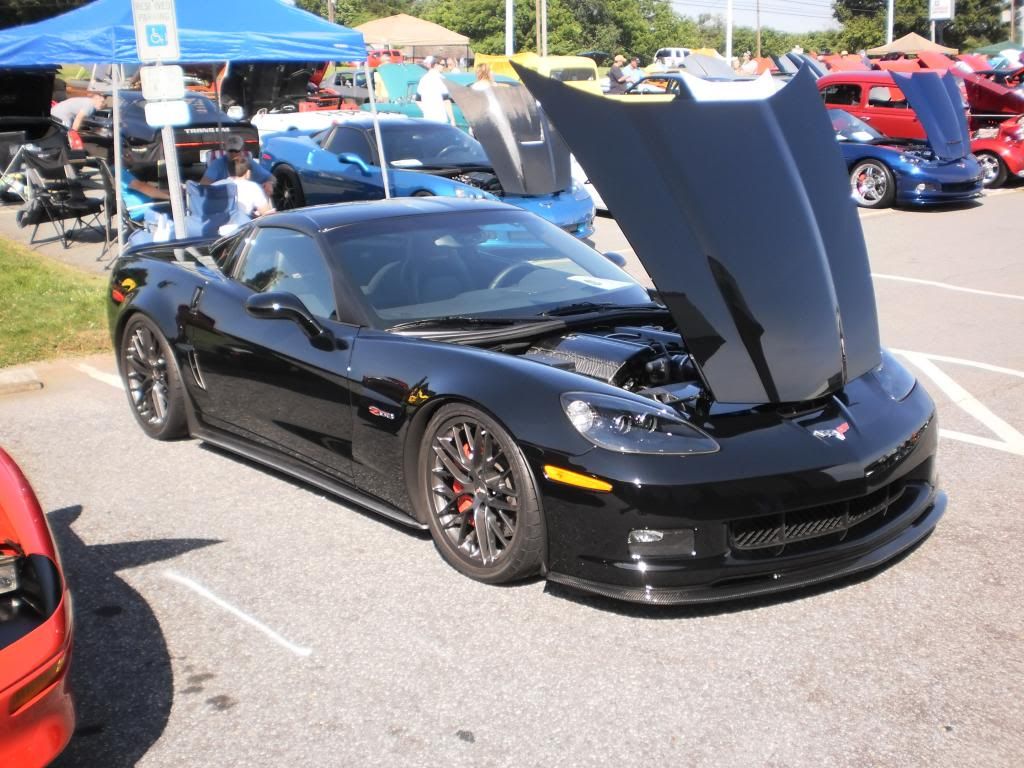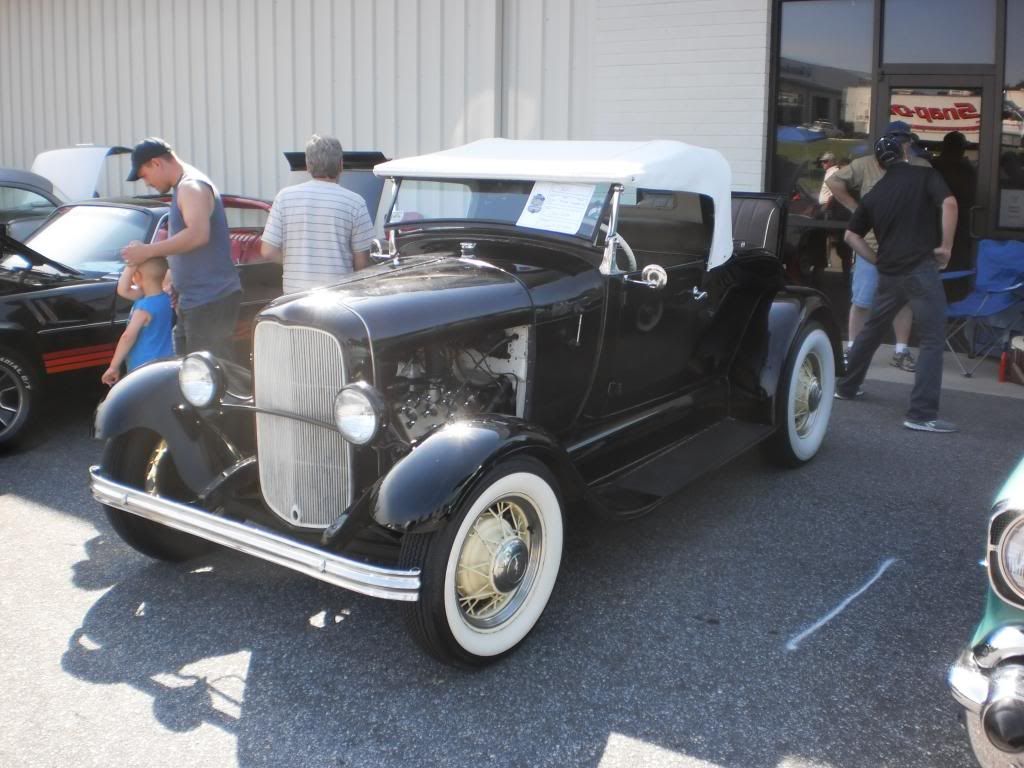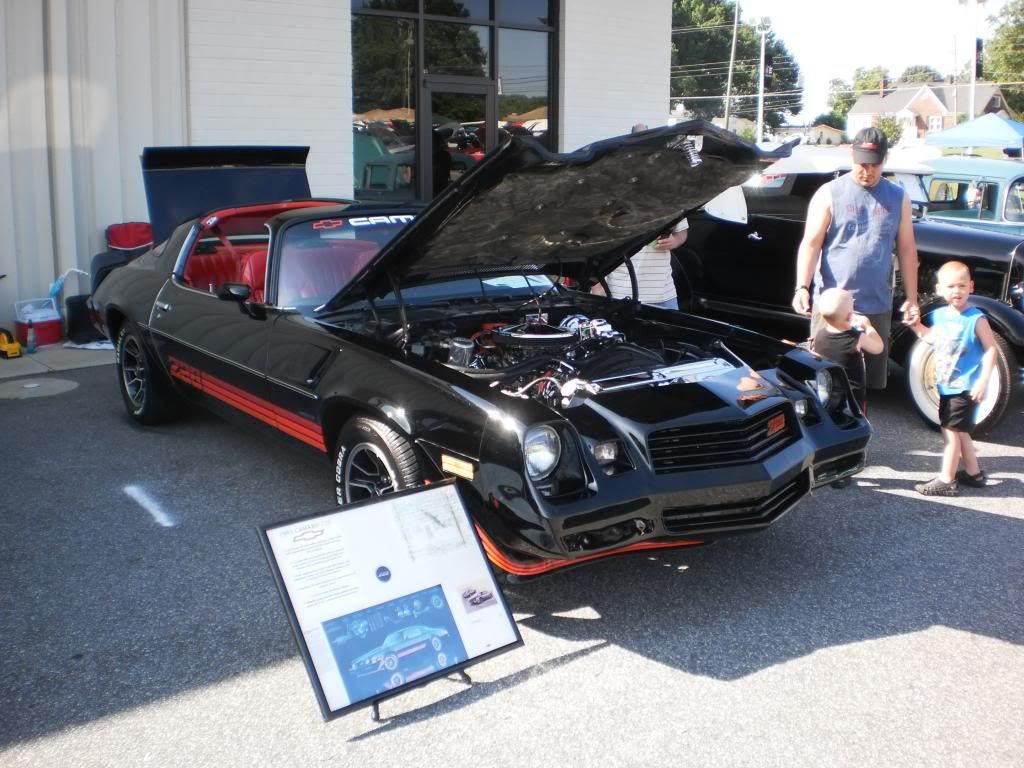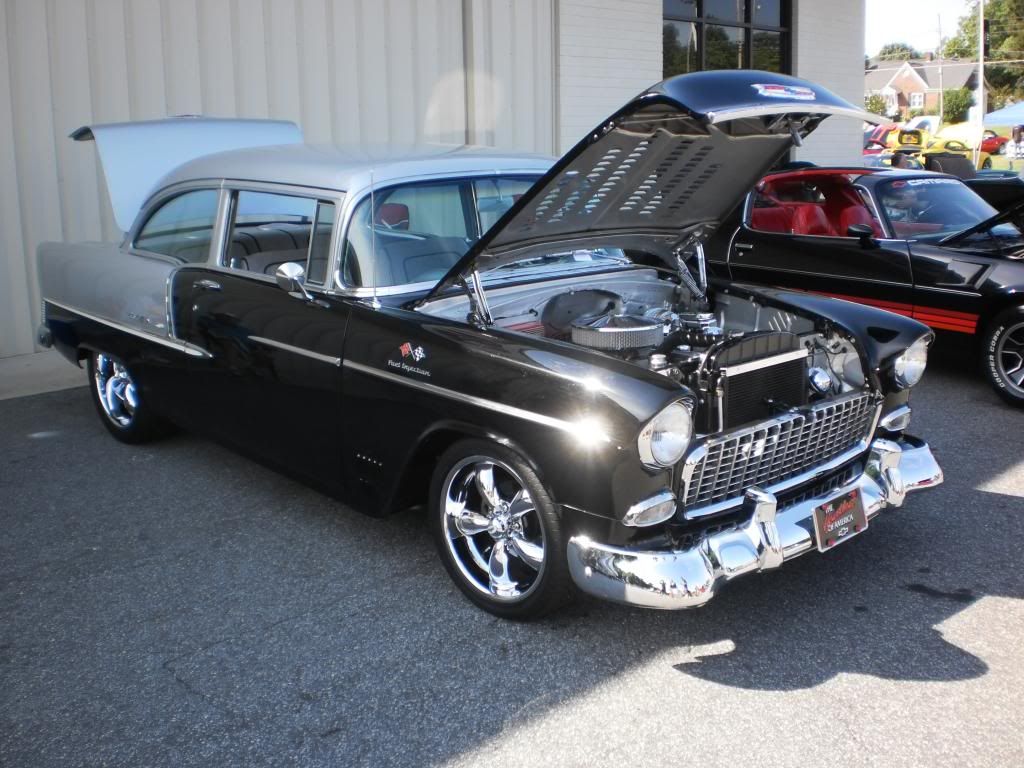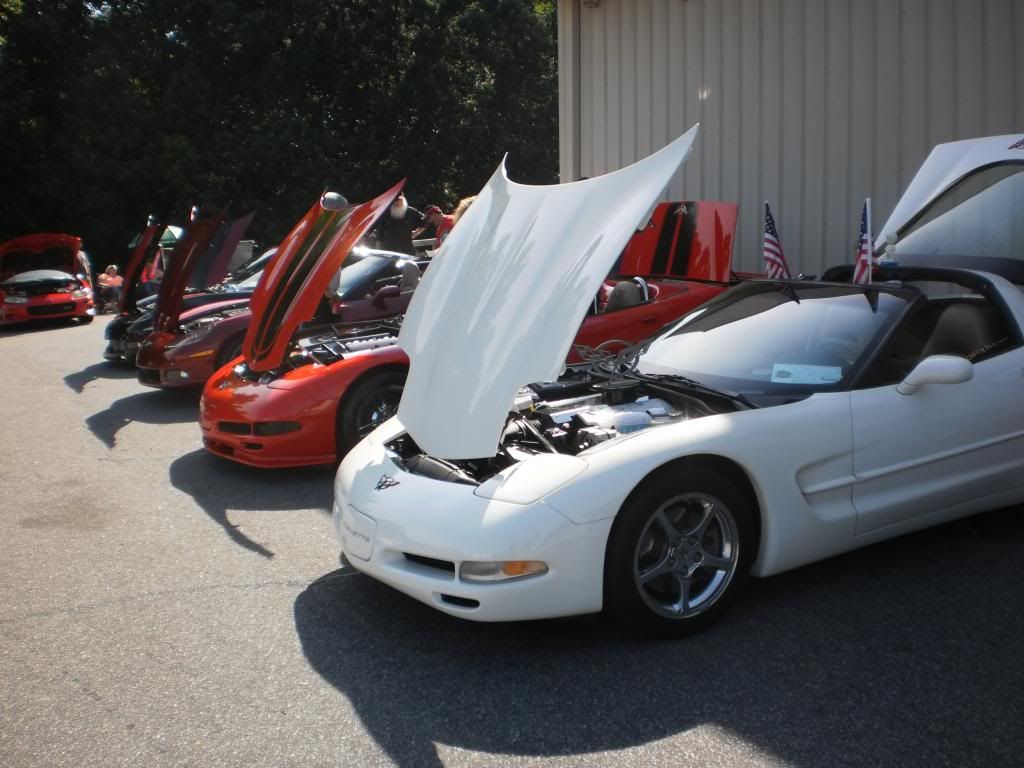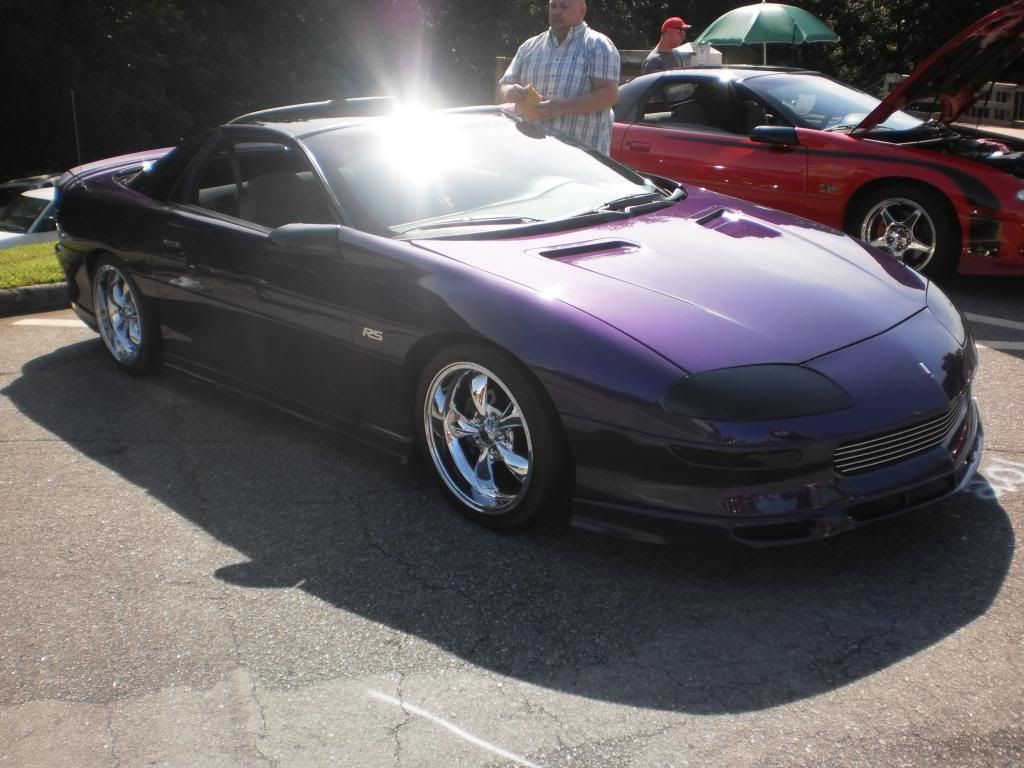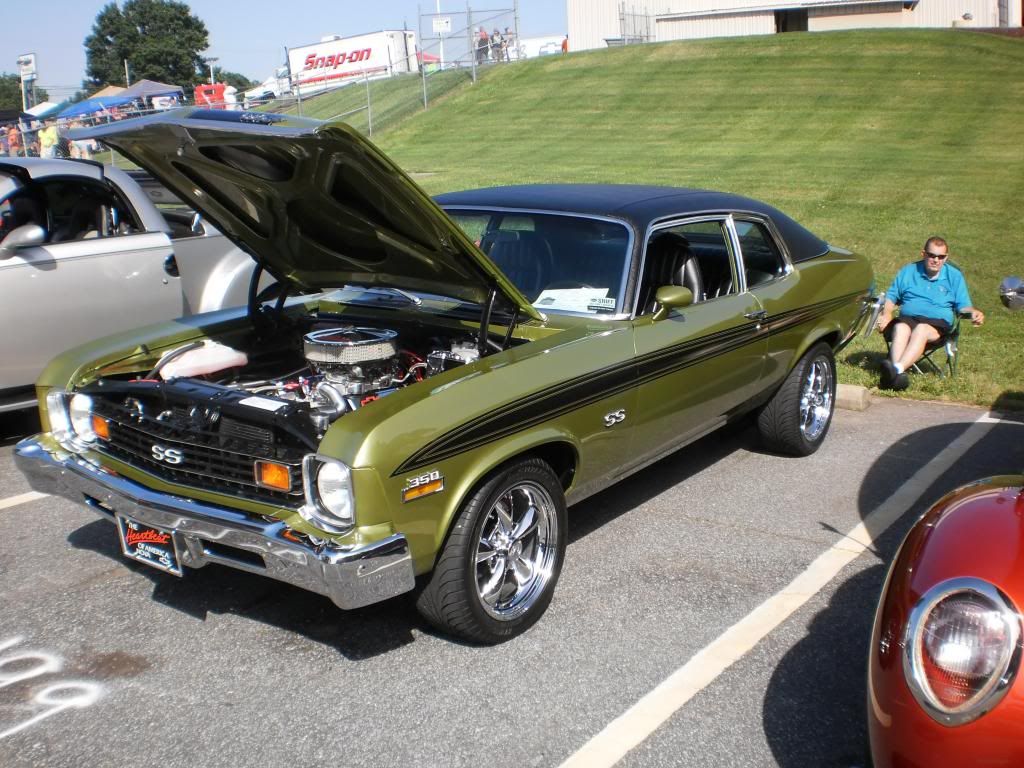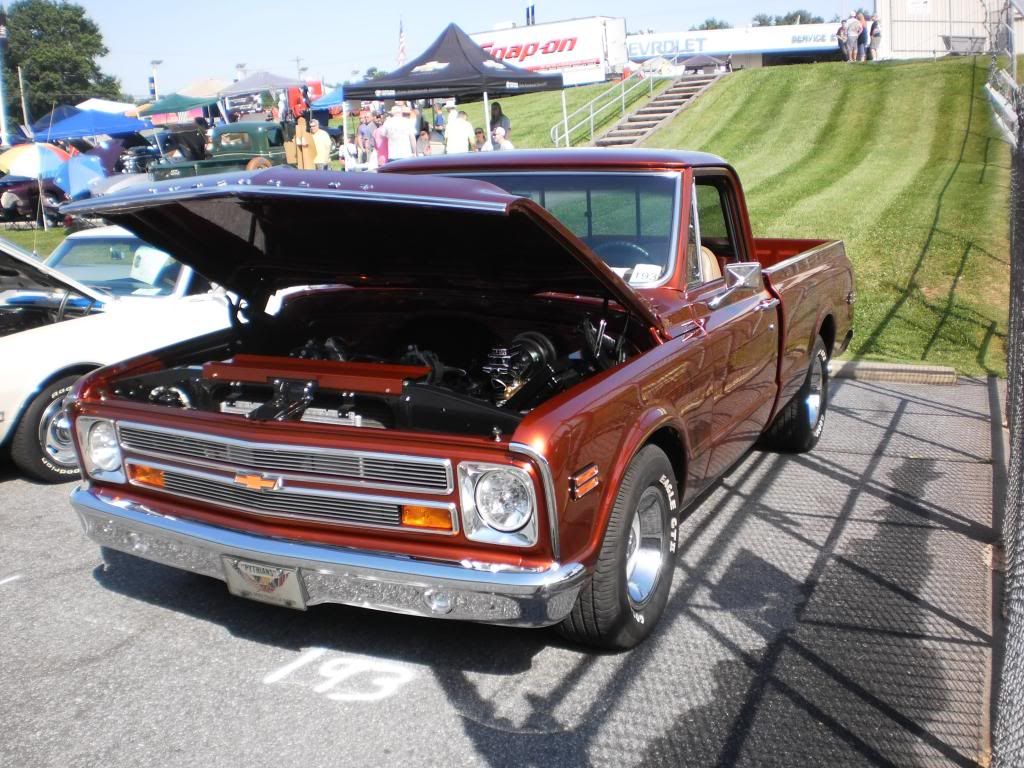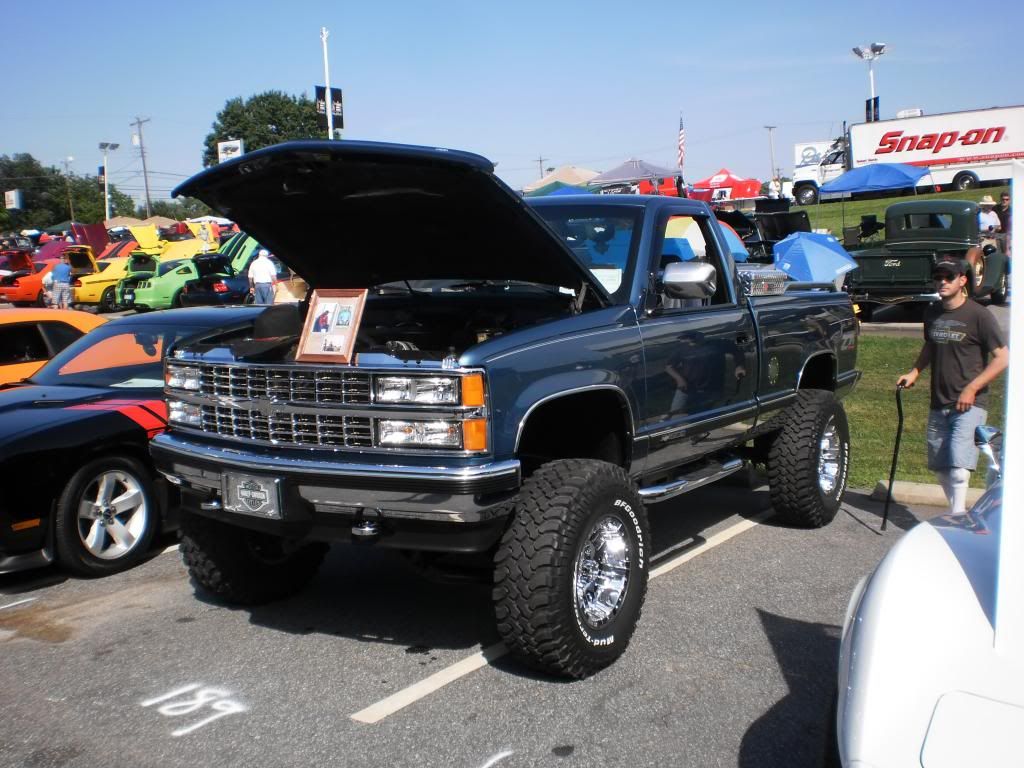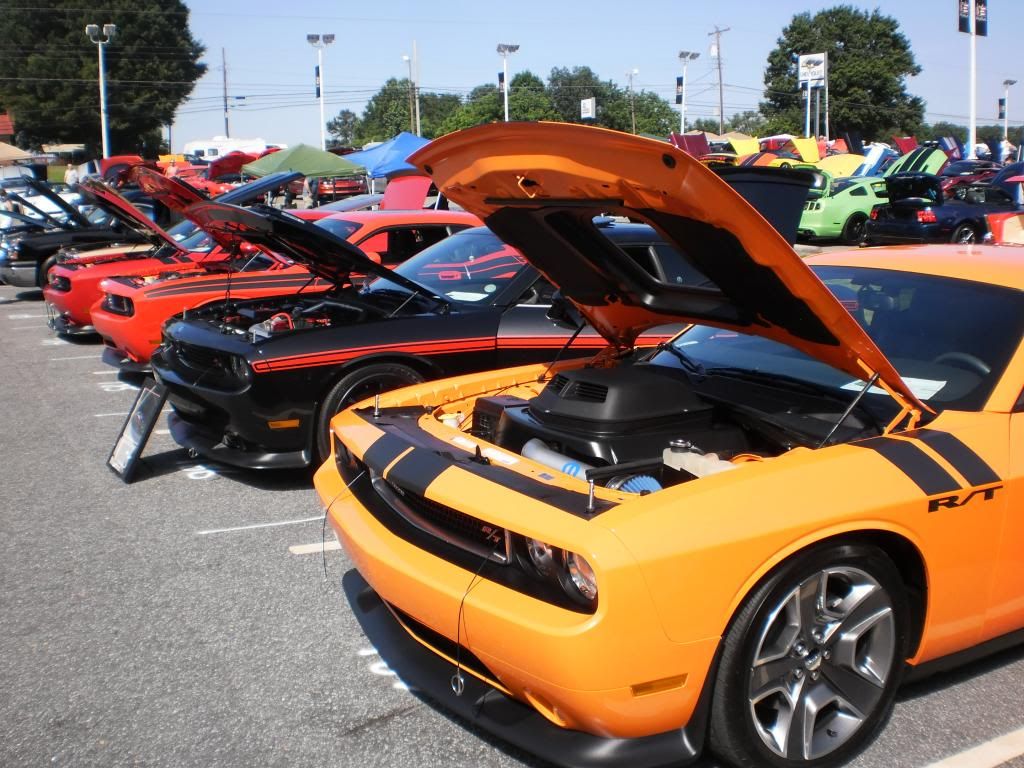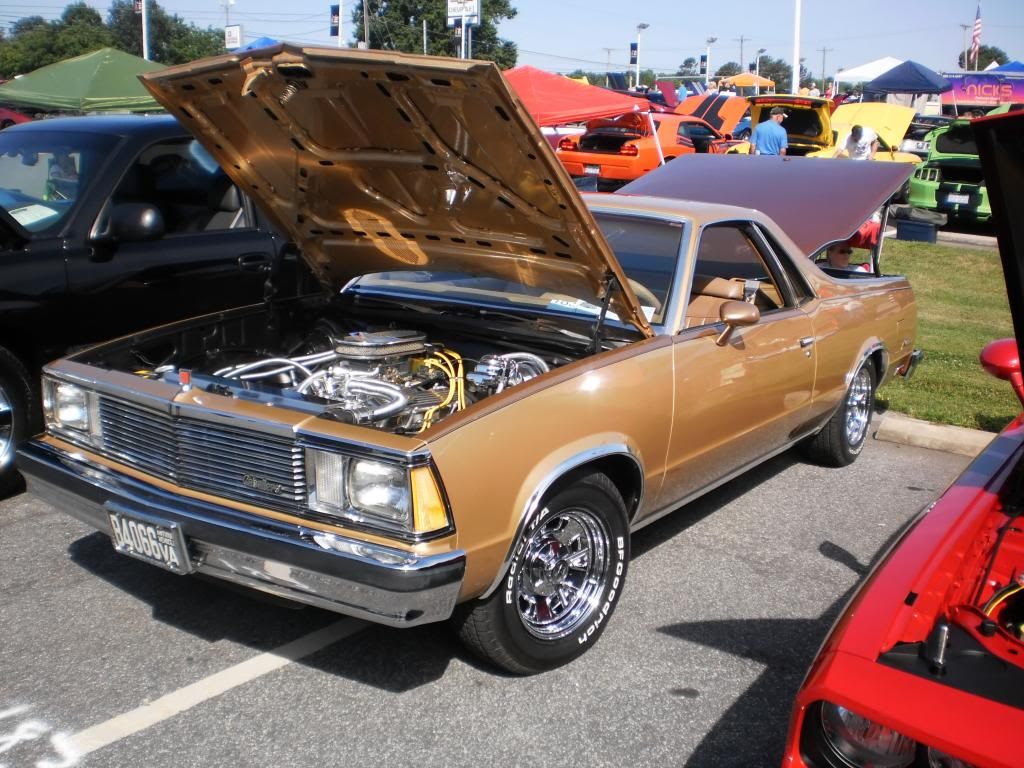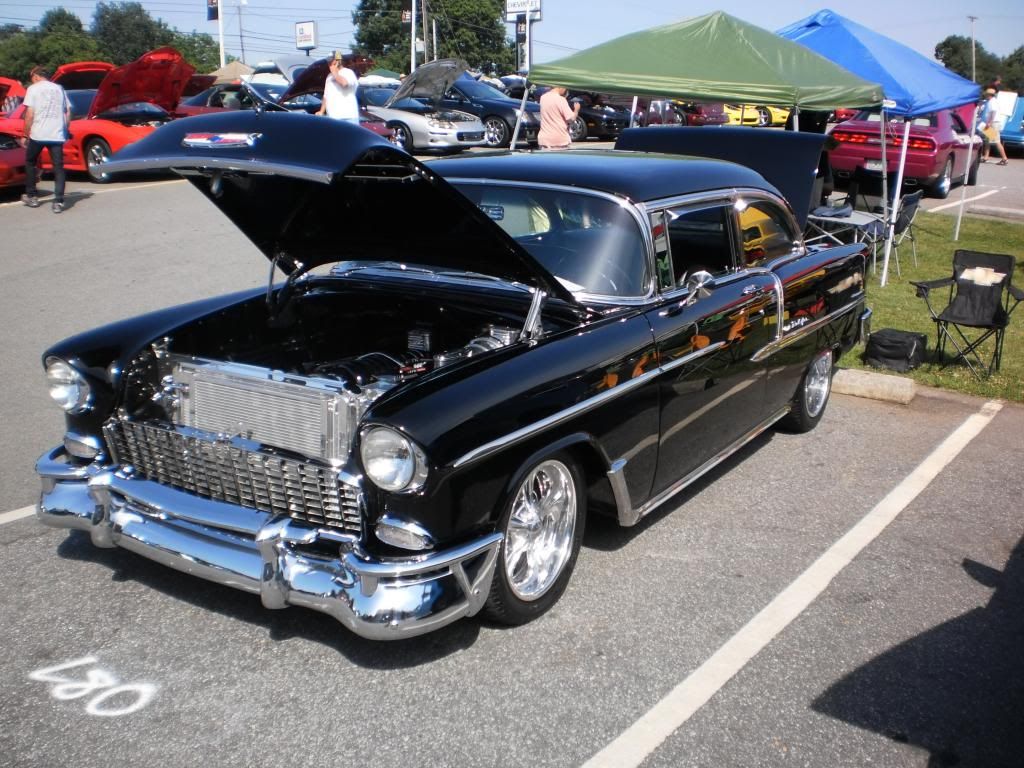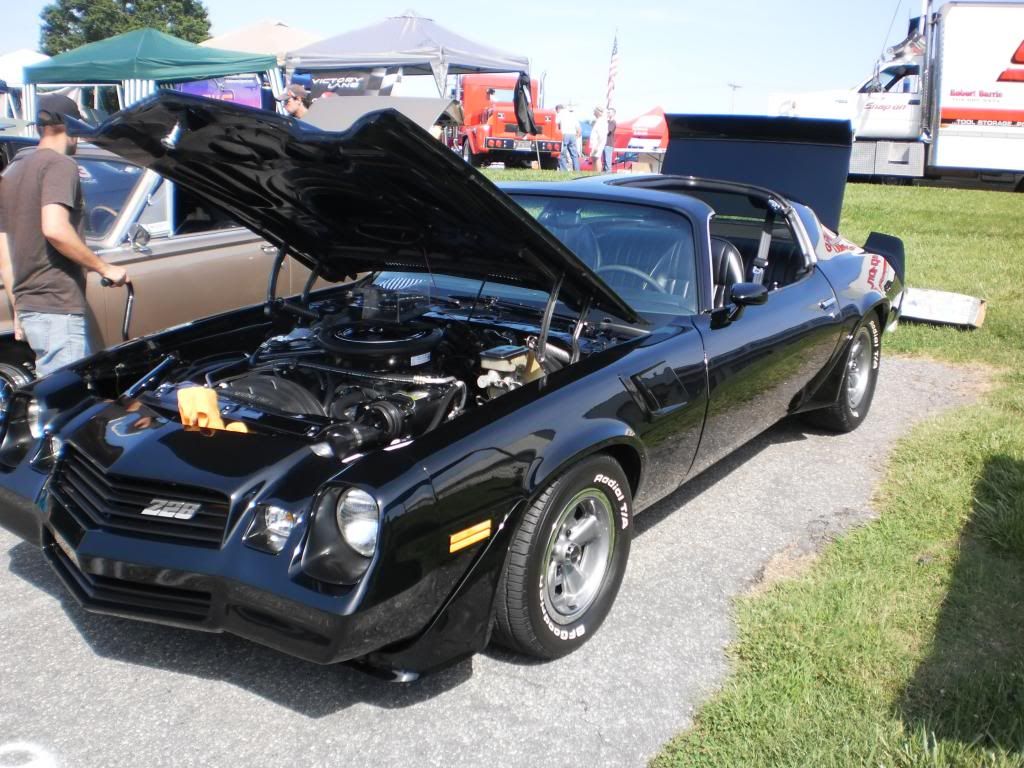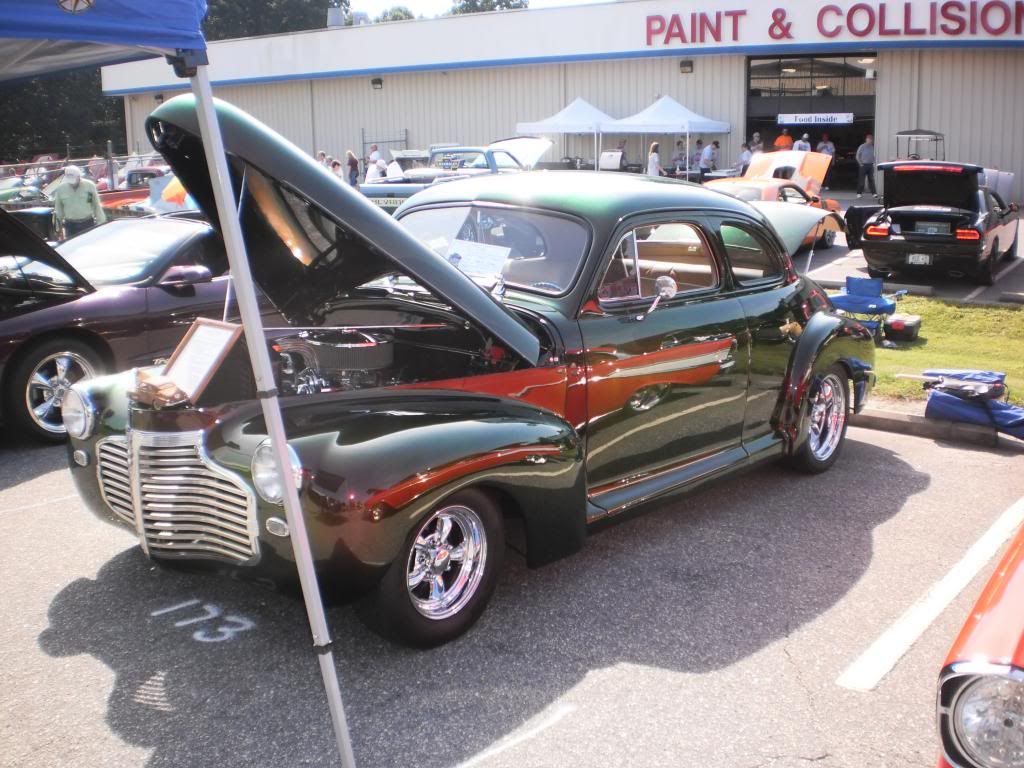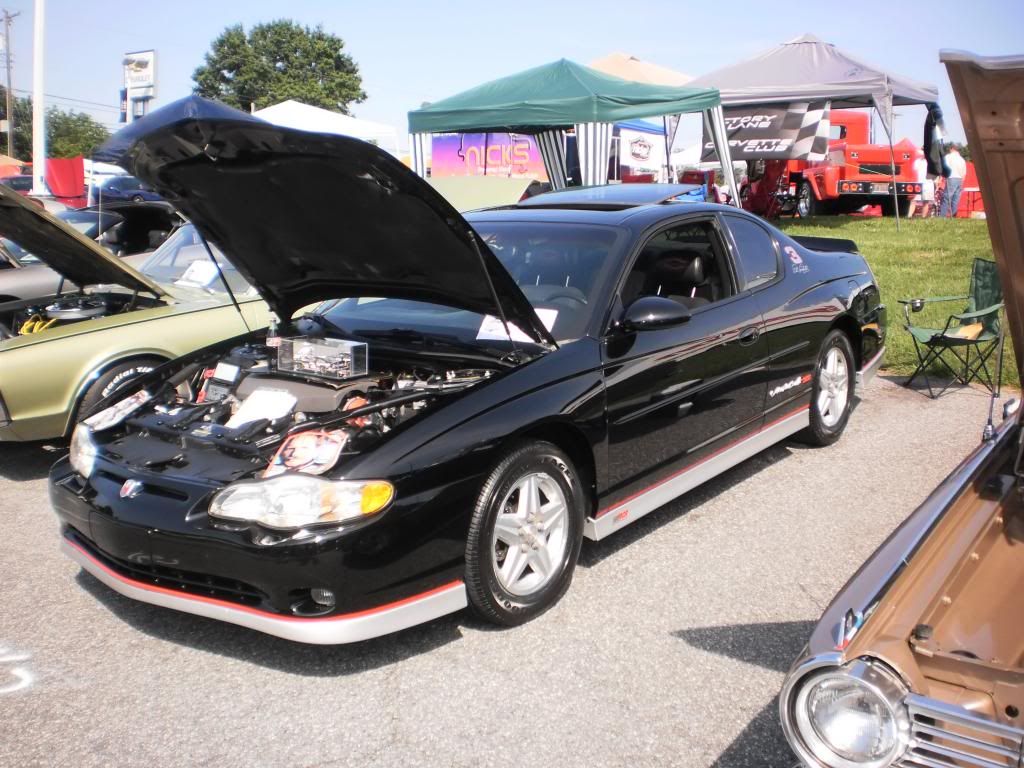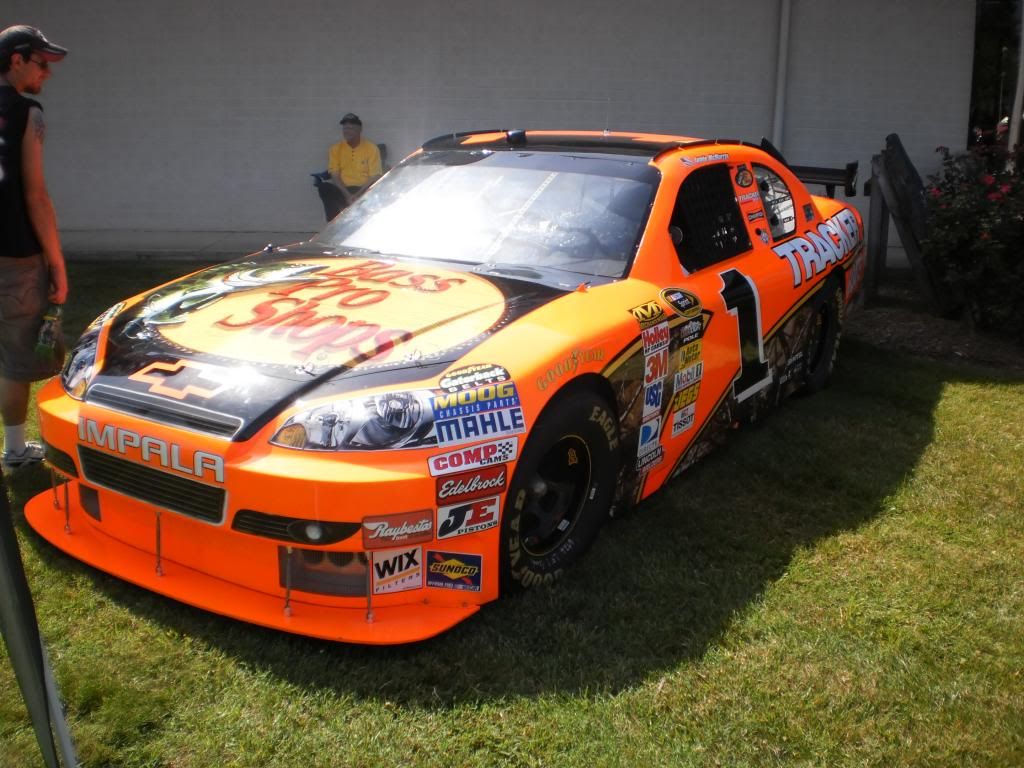 Yes, this is a mint 81 Mustang with a 4 cylinder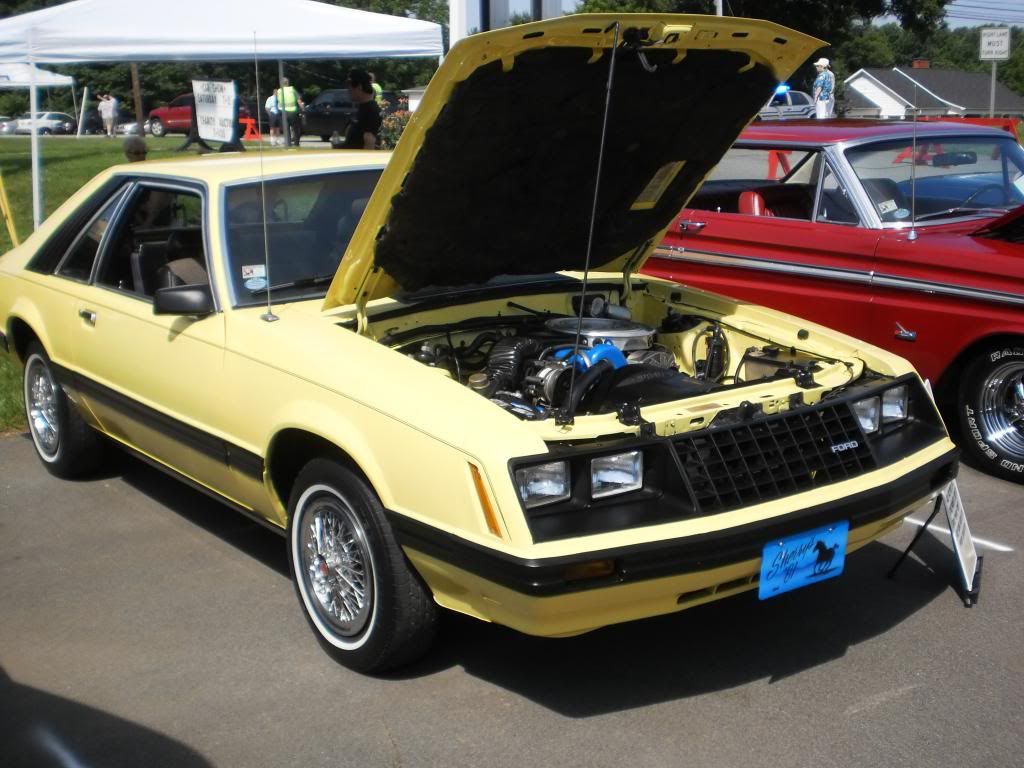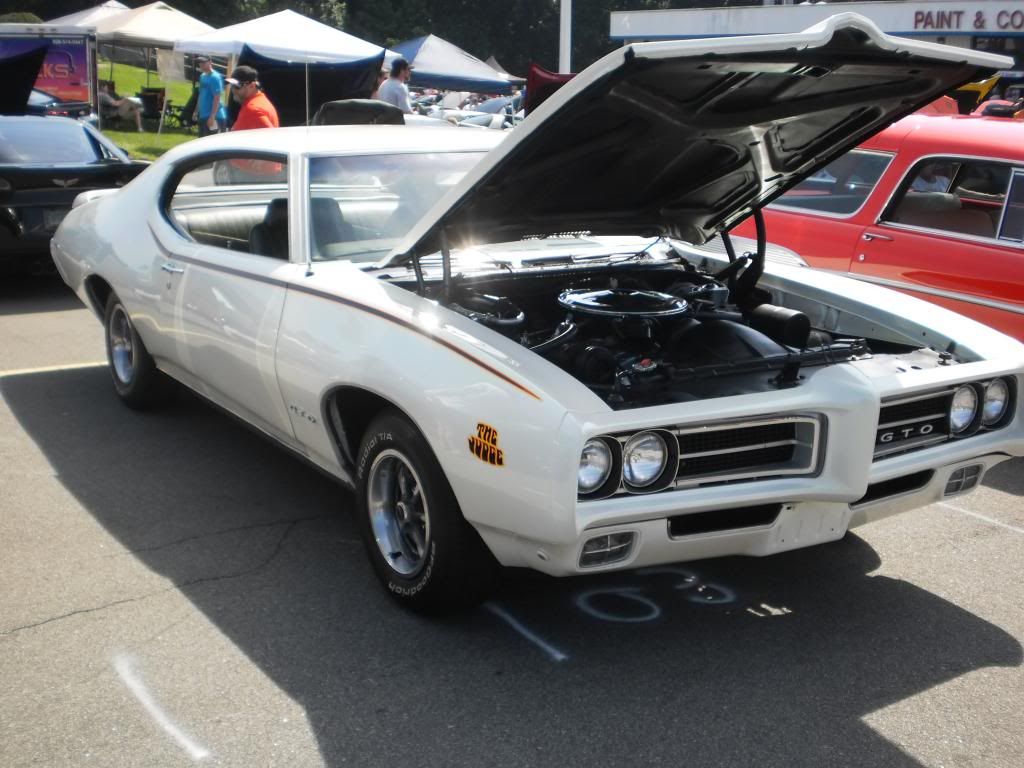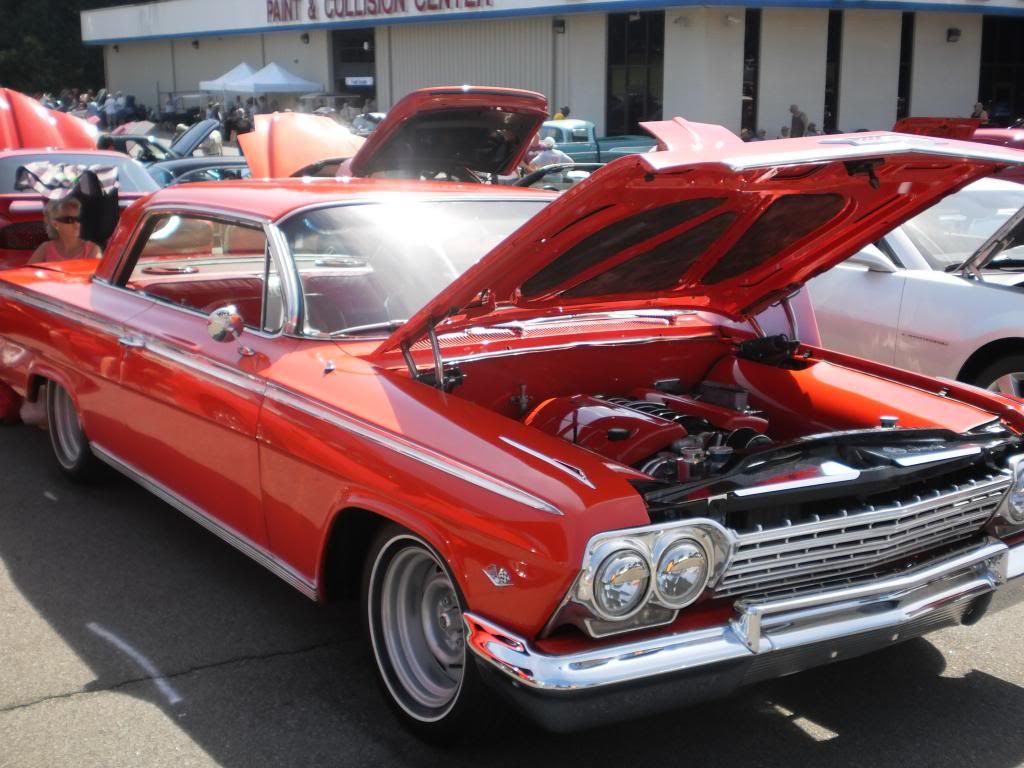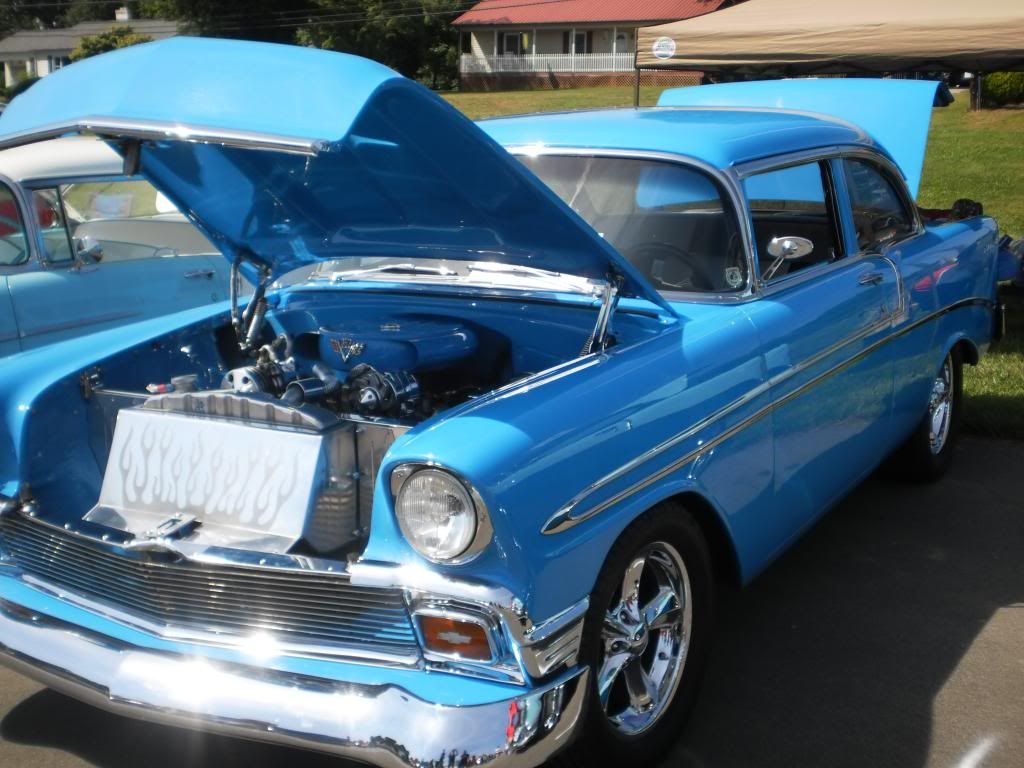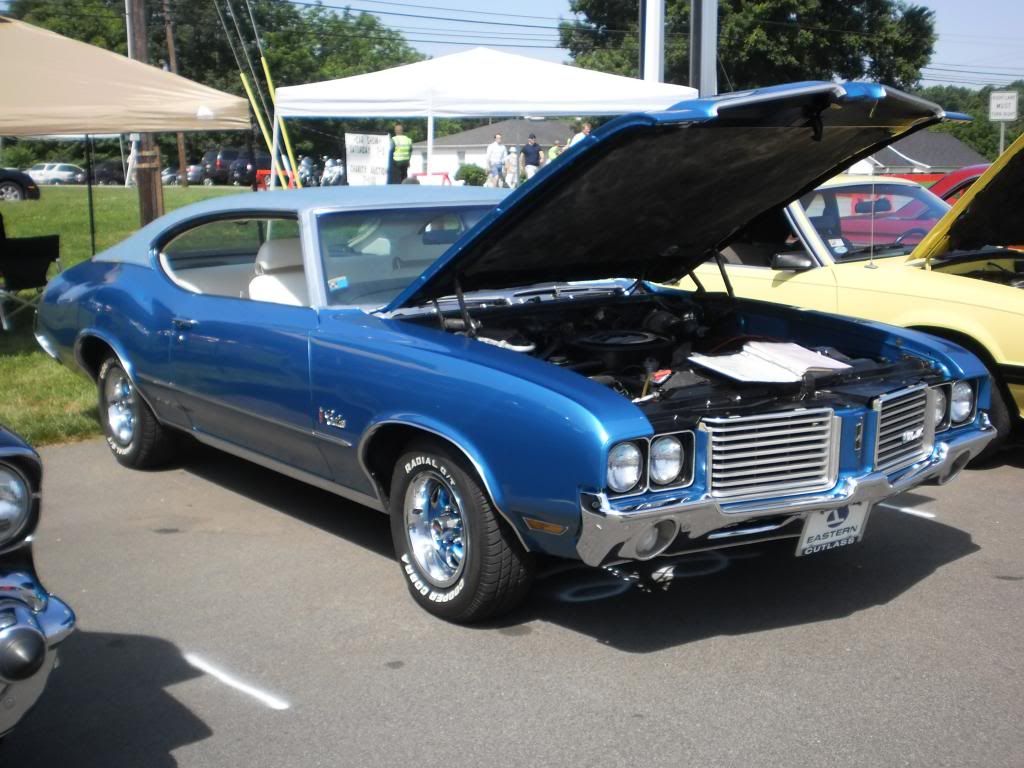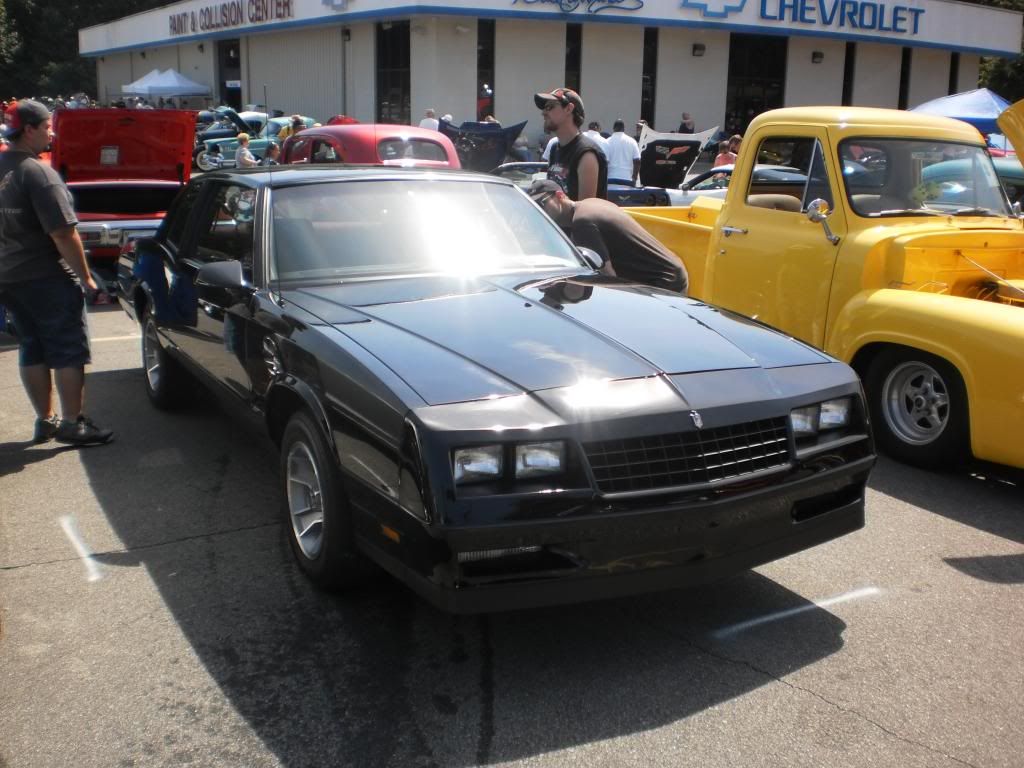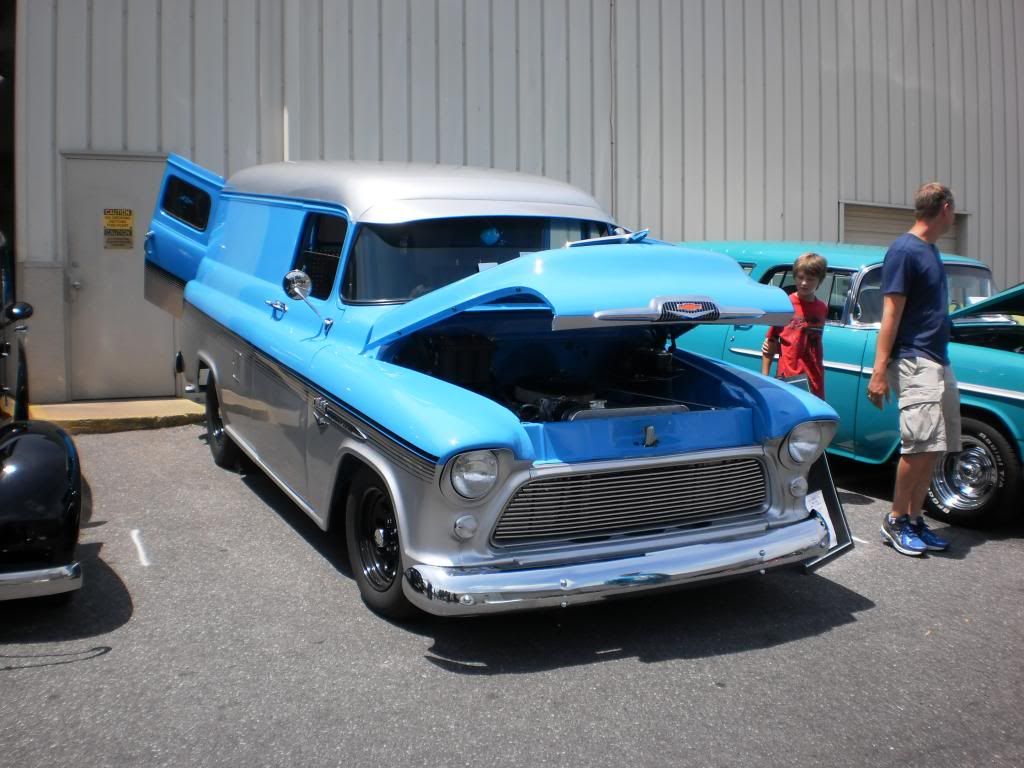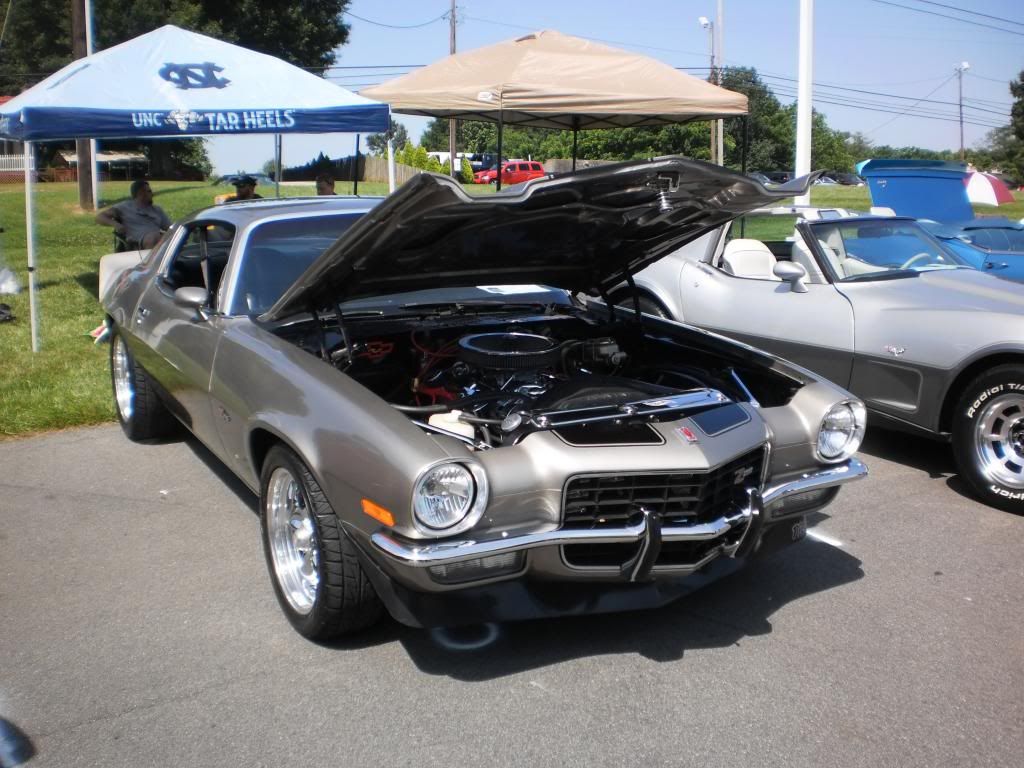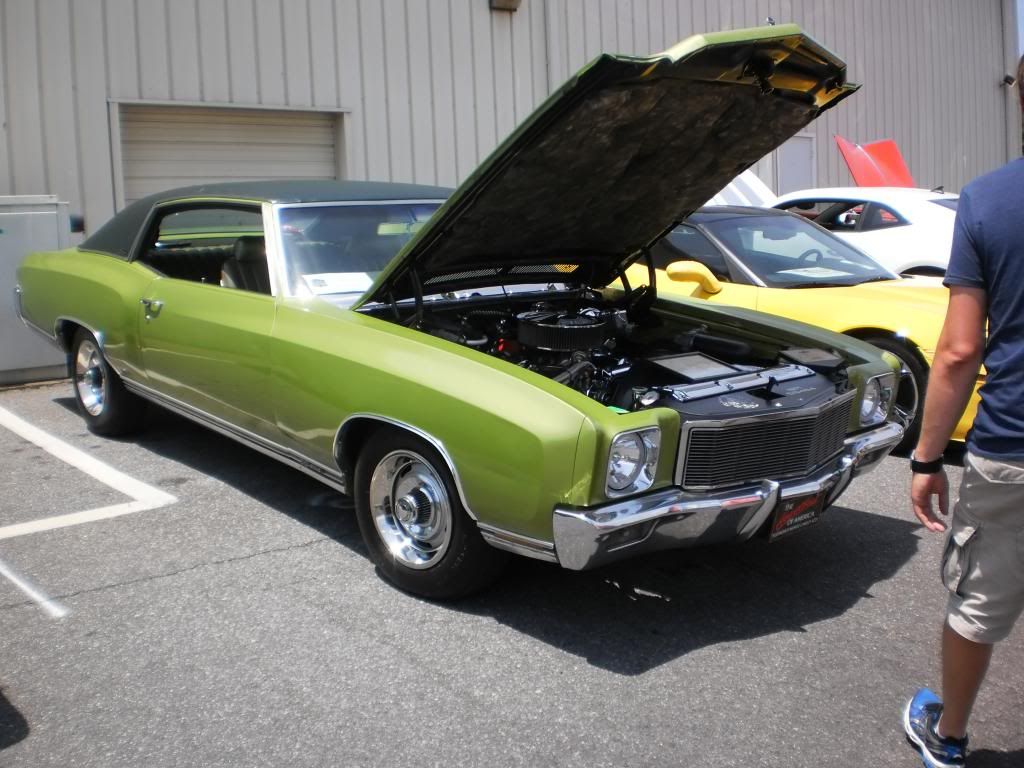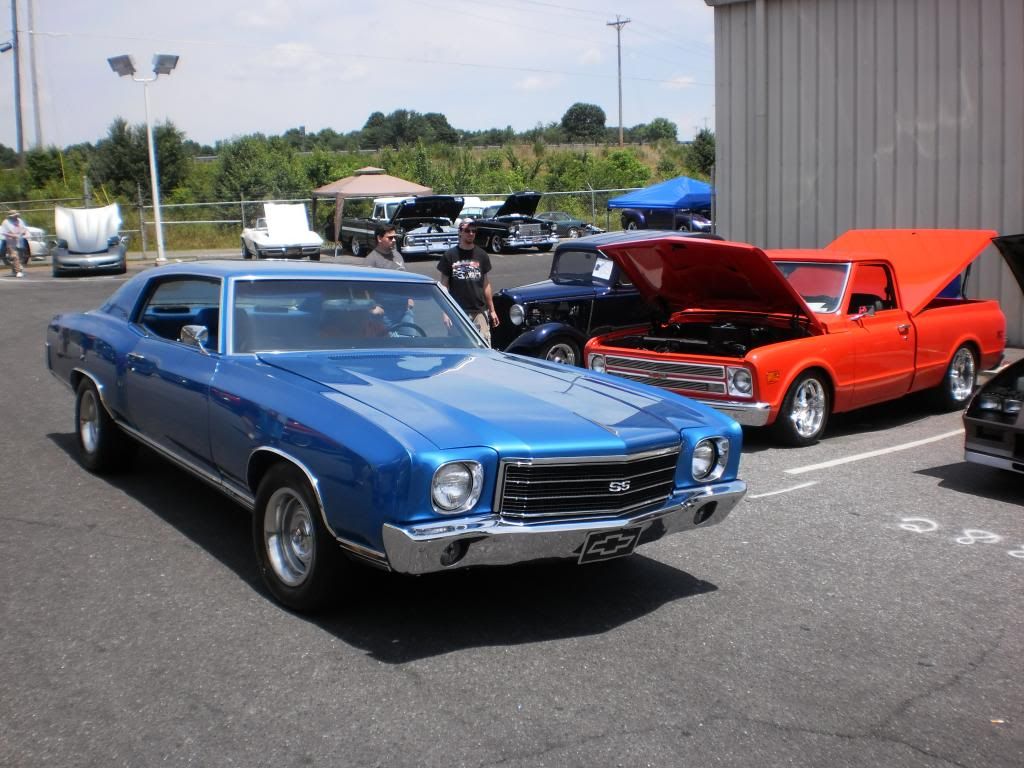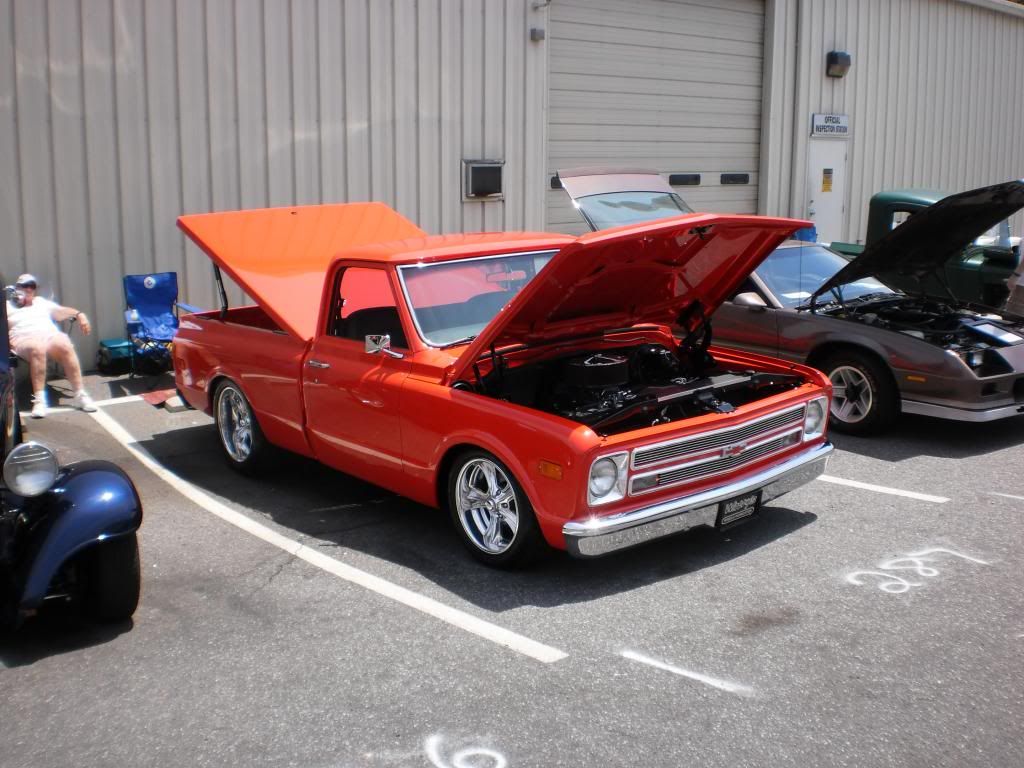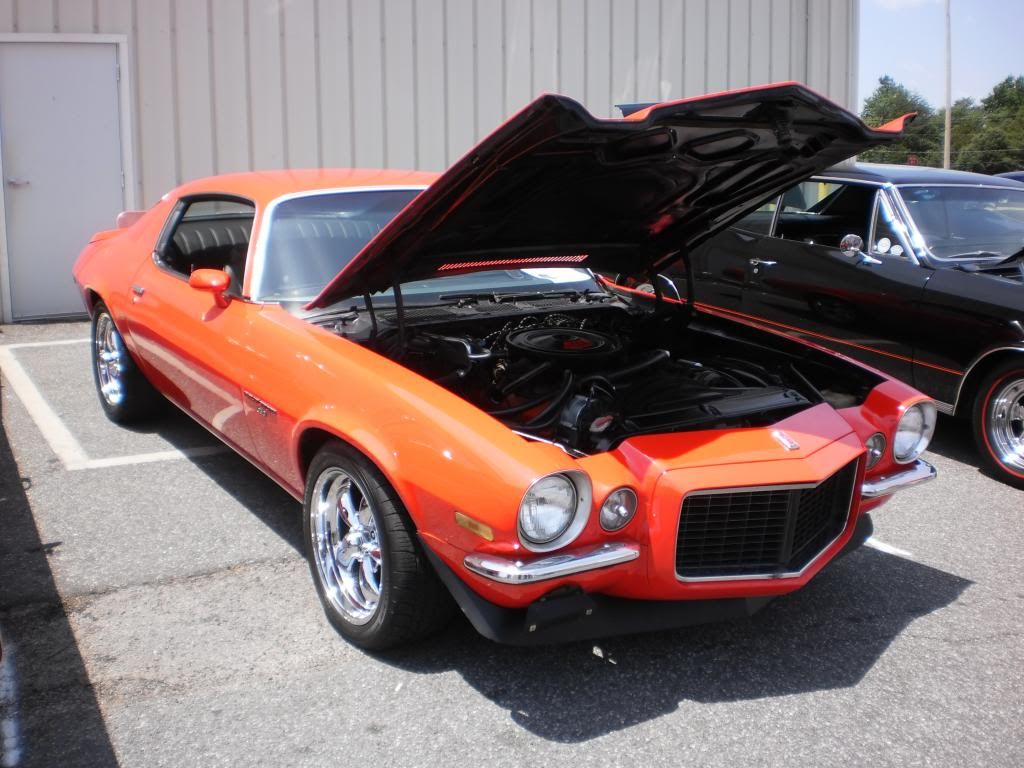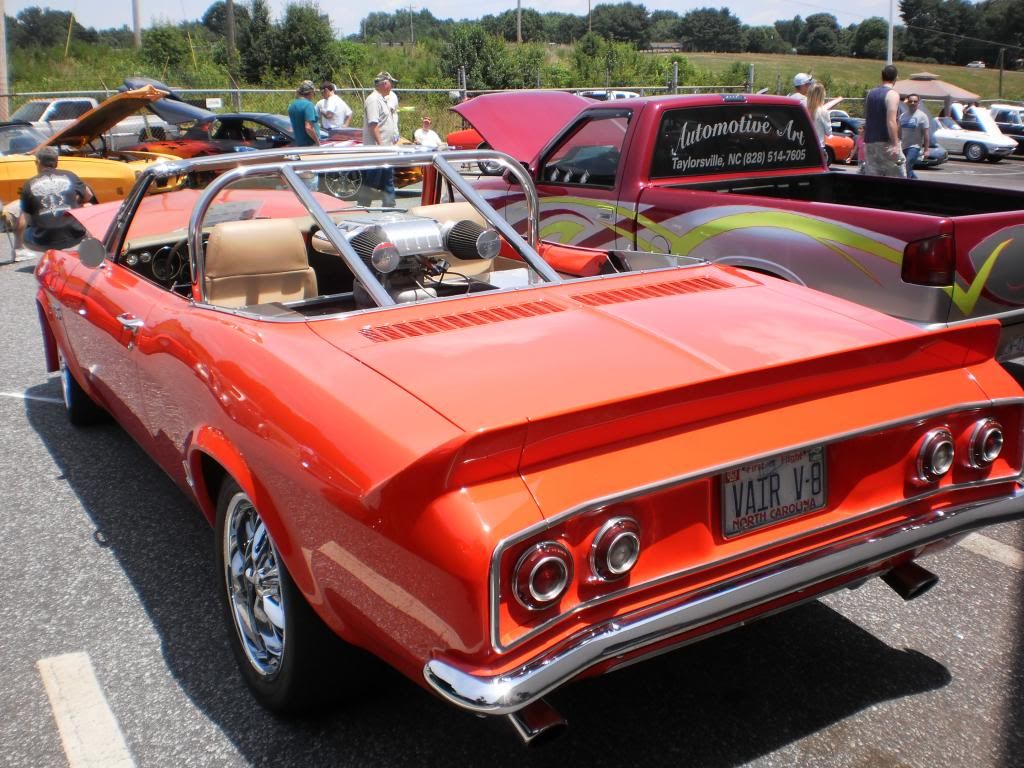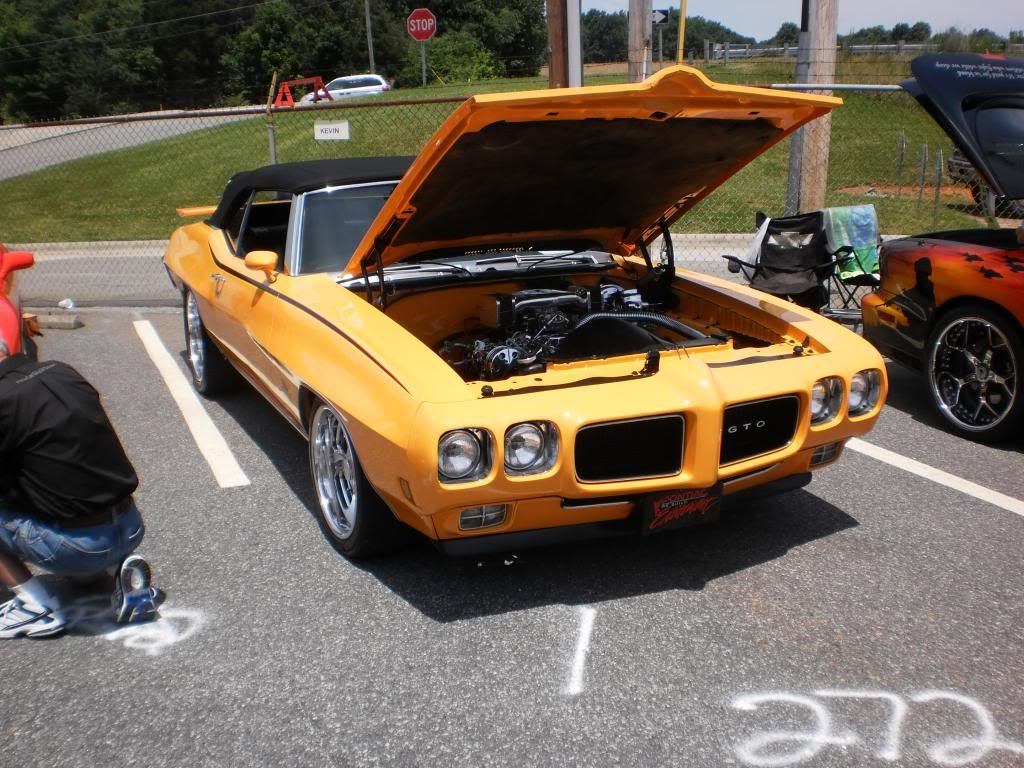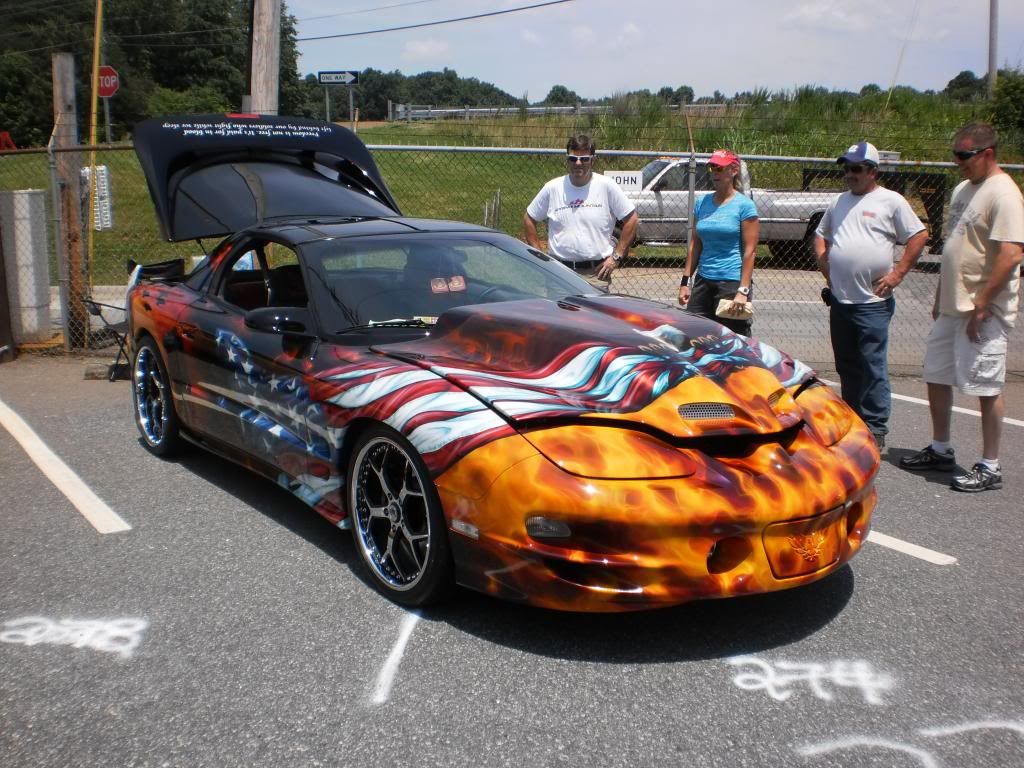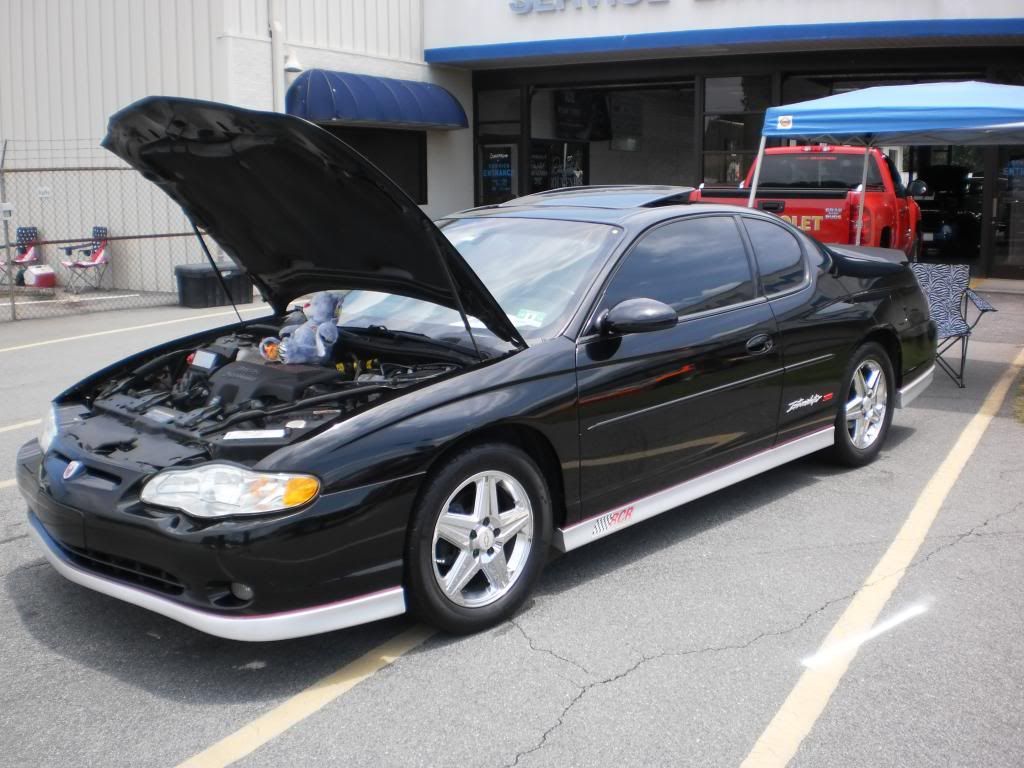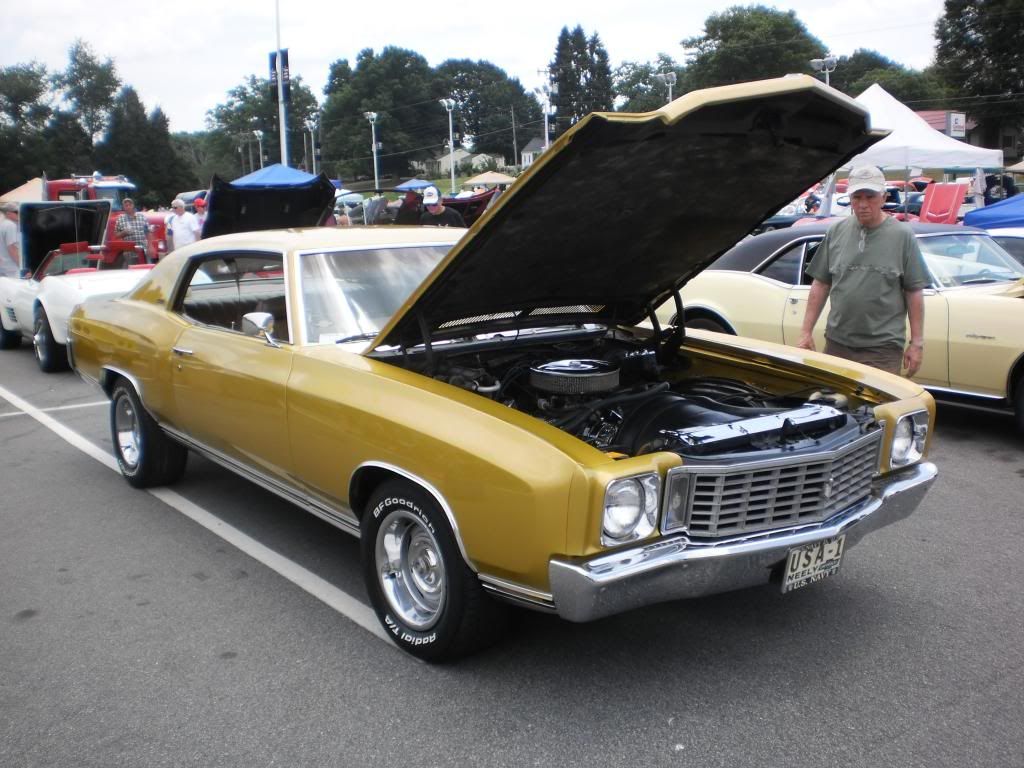 After the show, we got to check out the displays in the lobby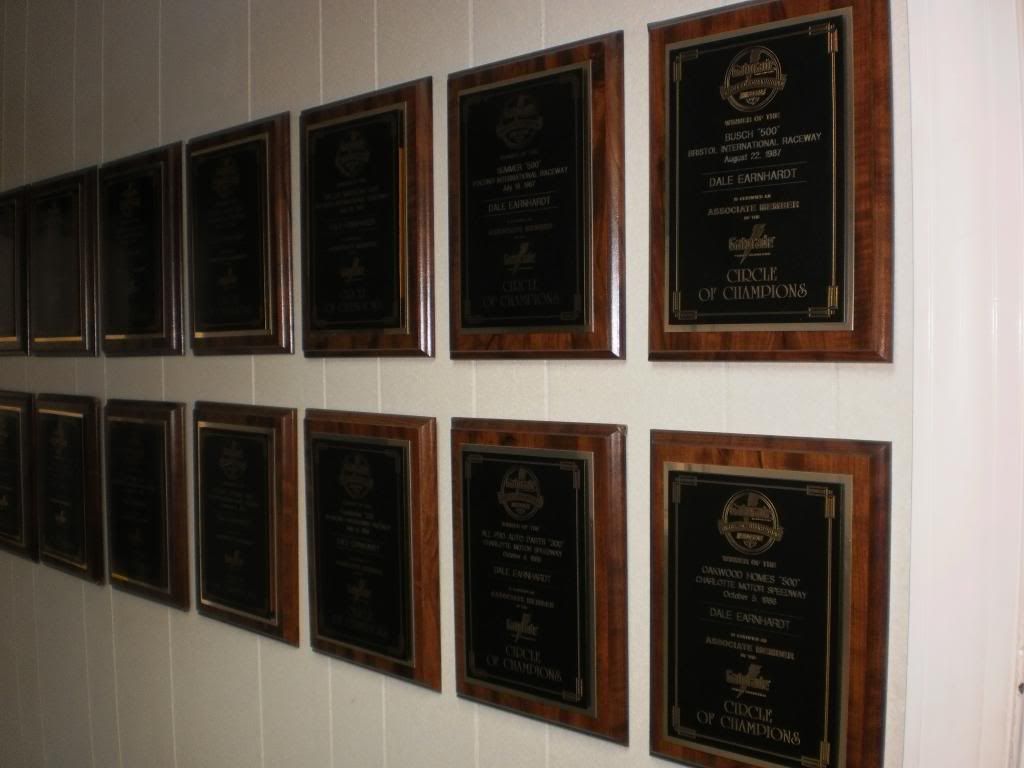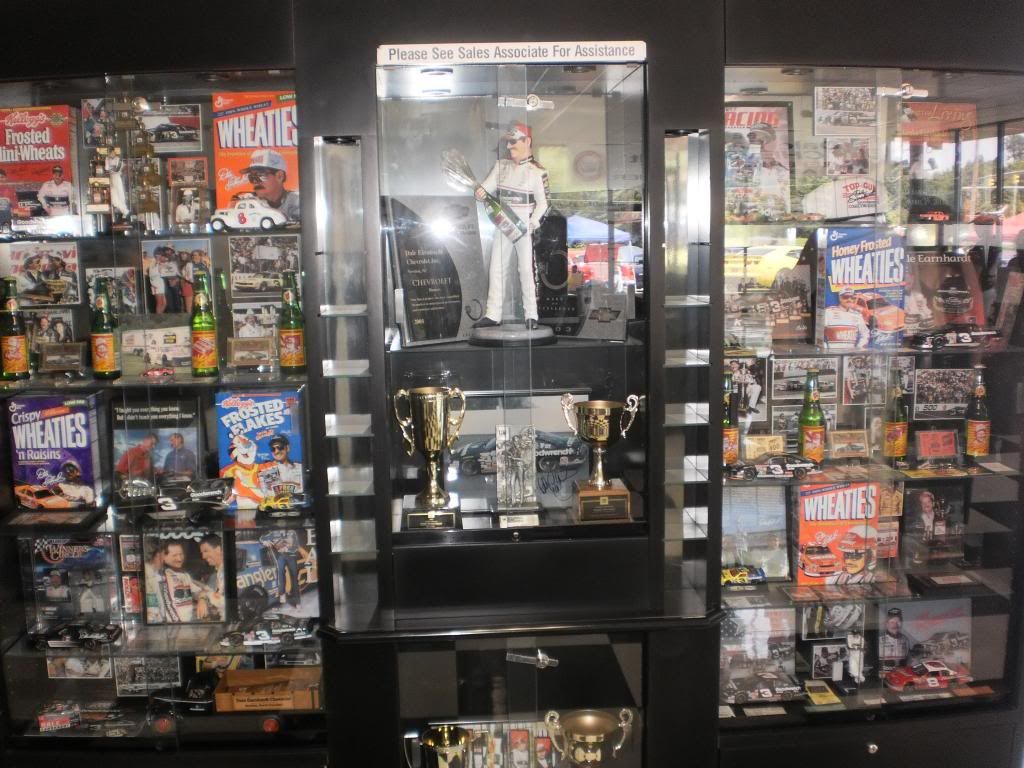 After the crowds had cleared, we moved in for a cool picture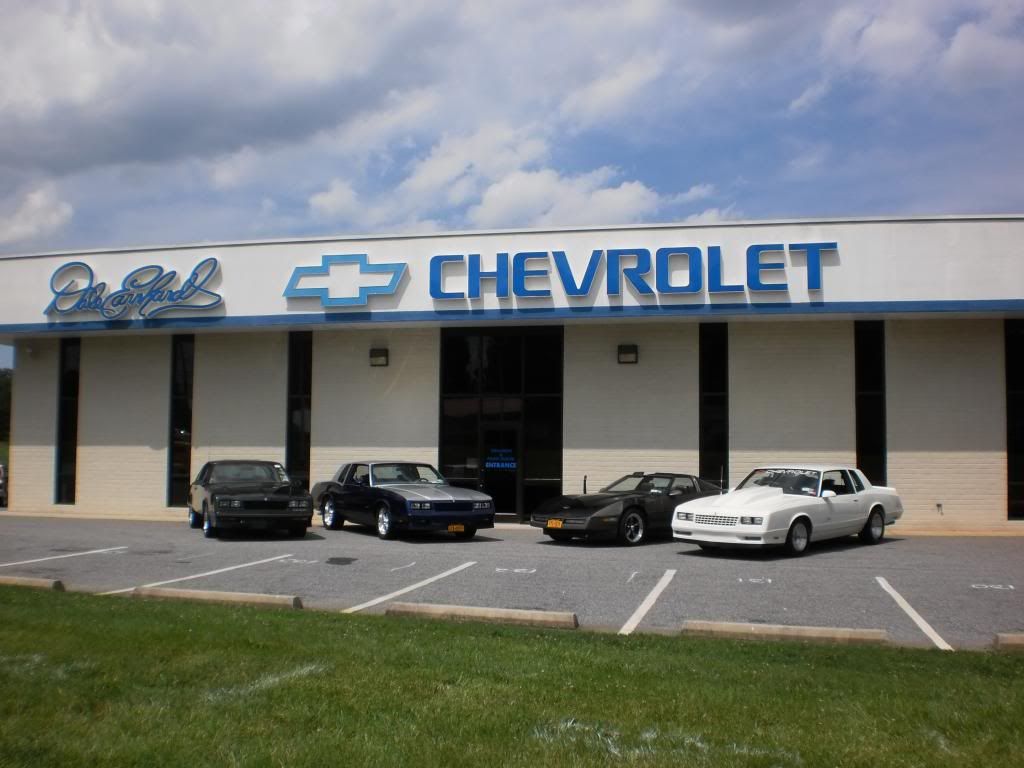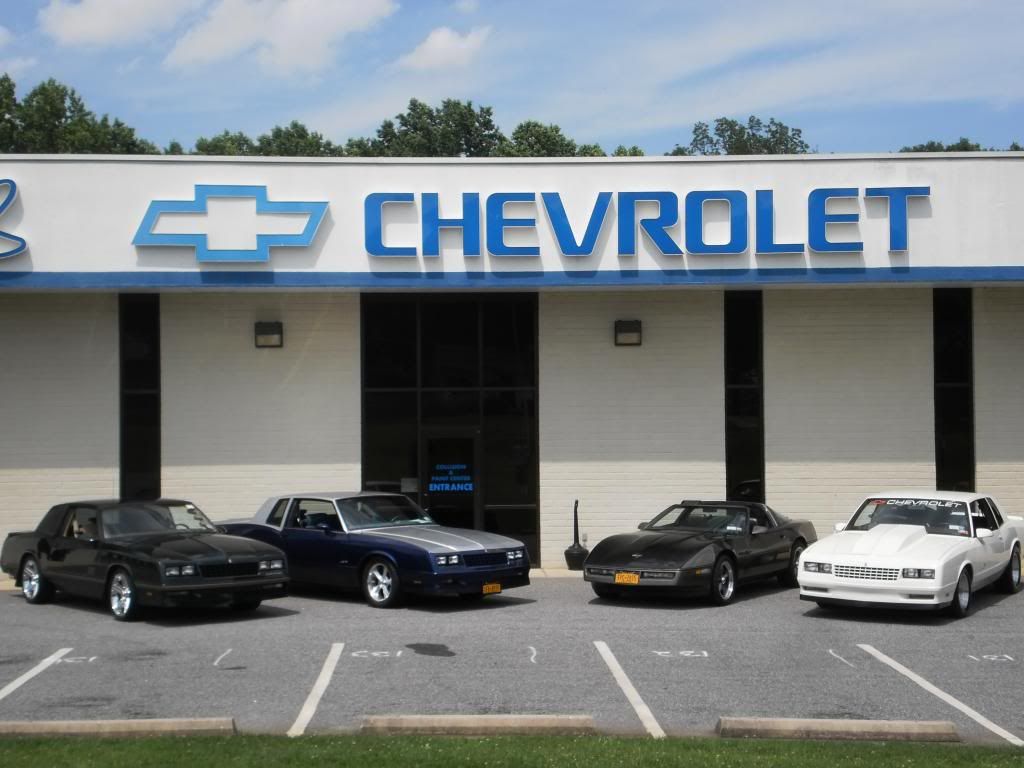 Then it was back on the road to check out more history.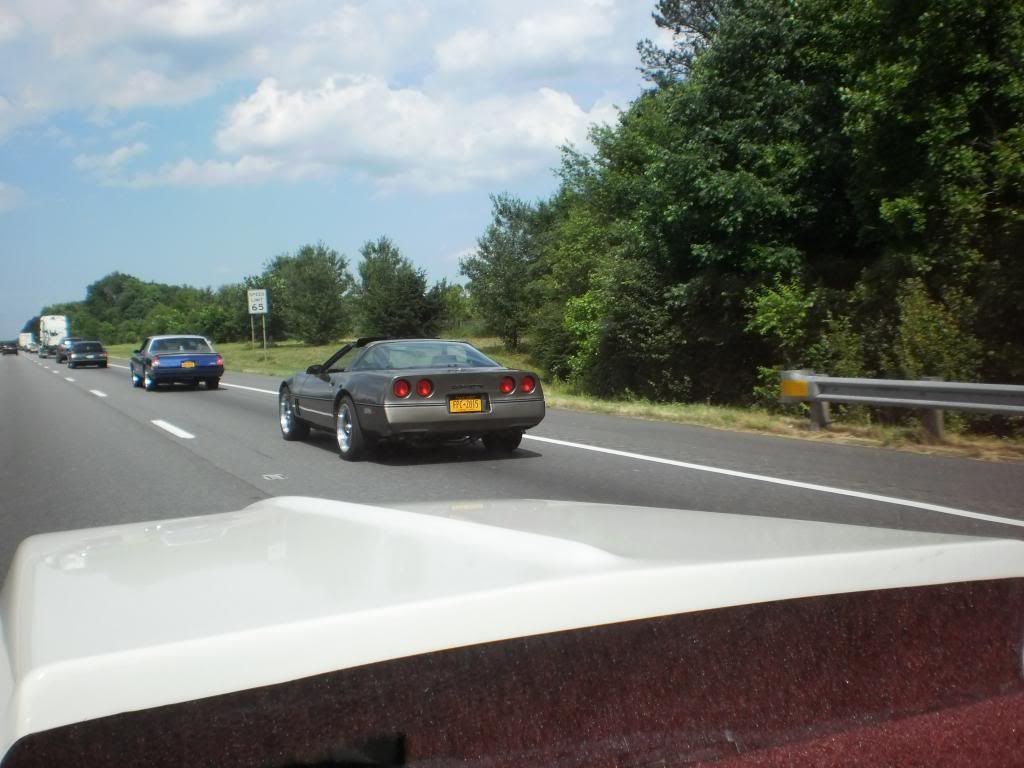 We arrived at North Wilksboro Speedway, It has been closed since 96.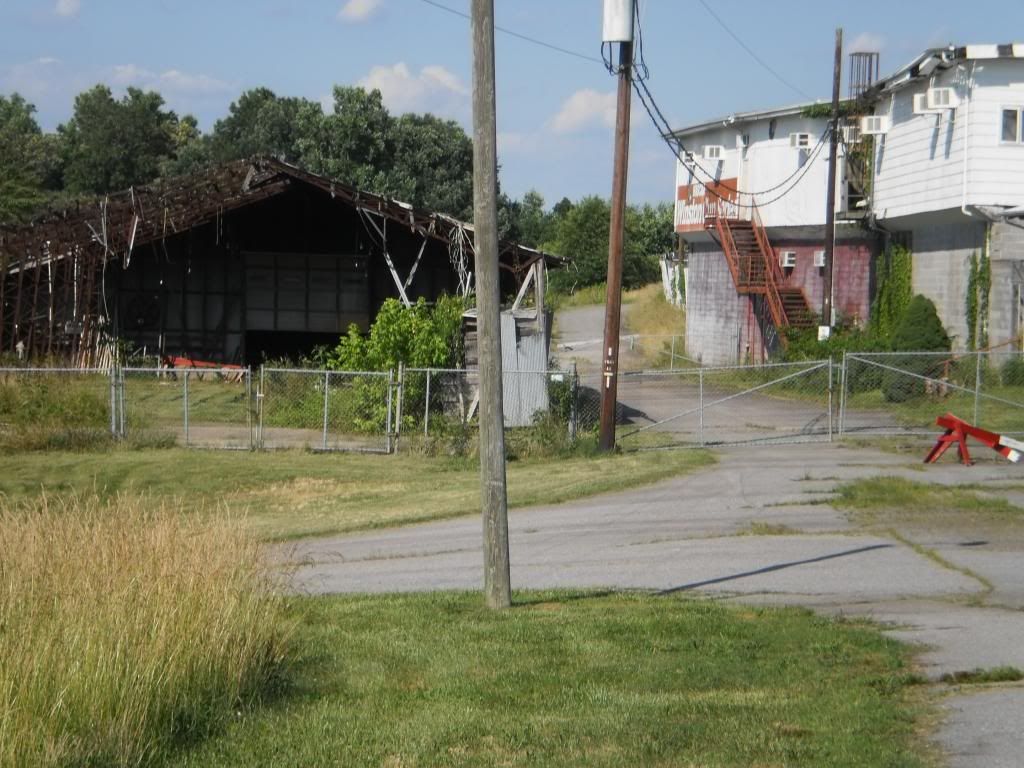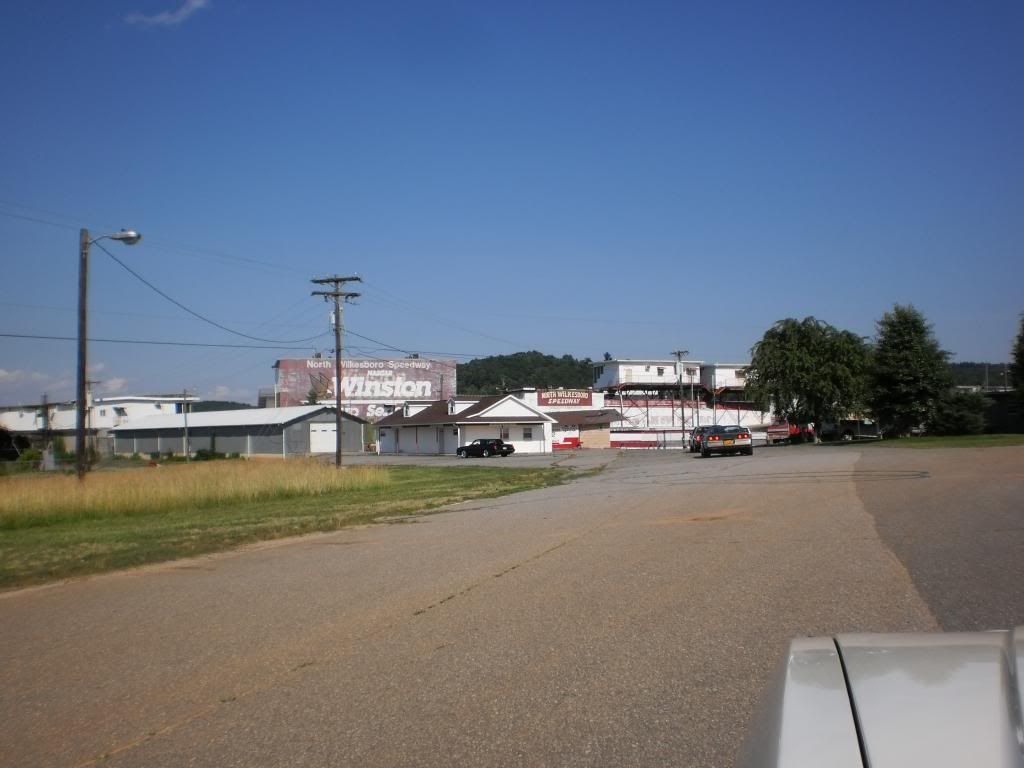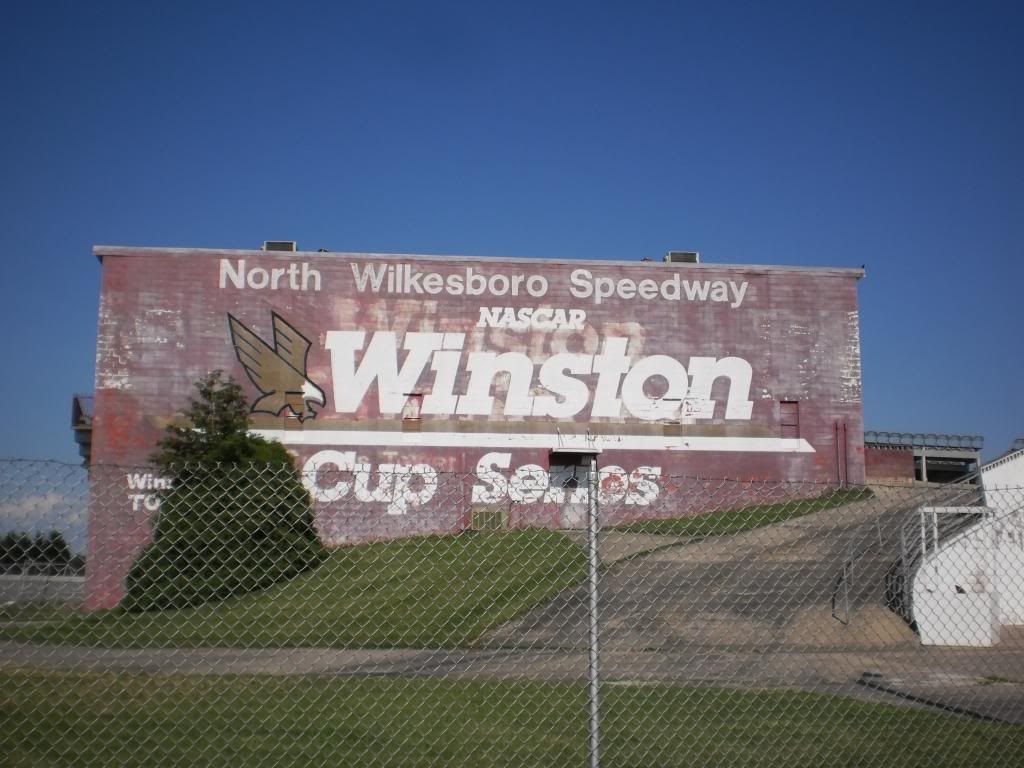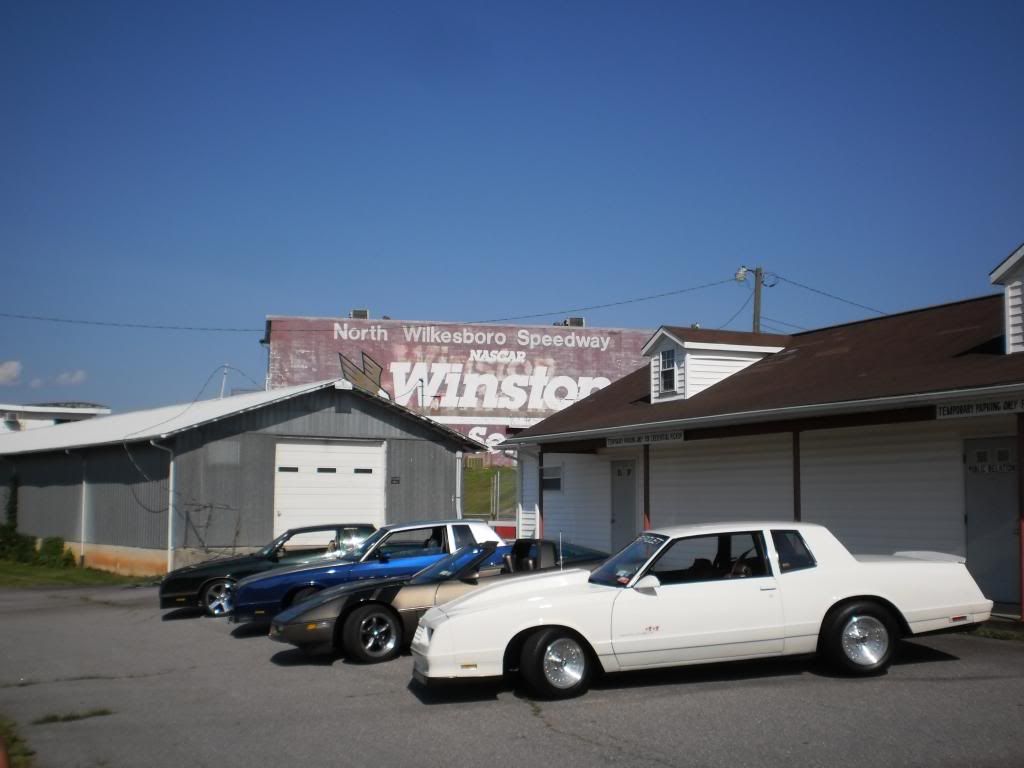 After about 10 minutes the neighbor, who was just mowing his lawn, came over and started talking to us. Asked us about where we were from and what we were doing there. Being greatfull he didn't come after us with a shotgun, I continued to take pictures. We told him and He gave us a little history of the place and then asked us if we wanted to take pictures of the inside. We could not believe what we heard! Of course we said yes!!!!
He pulled the keys out of his pocket and slide the main gate open. Once inside we found a 74 Pontiac Bonneville. It was his and was given to him in 1975 or so by the Late Bill France Sr., the creator of NASCAR.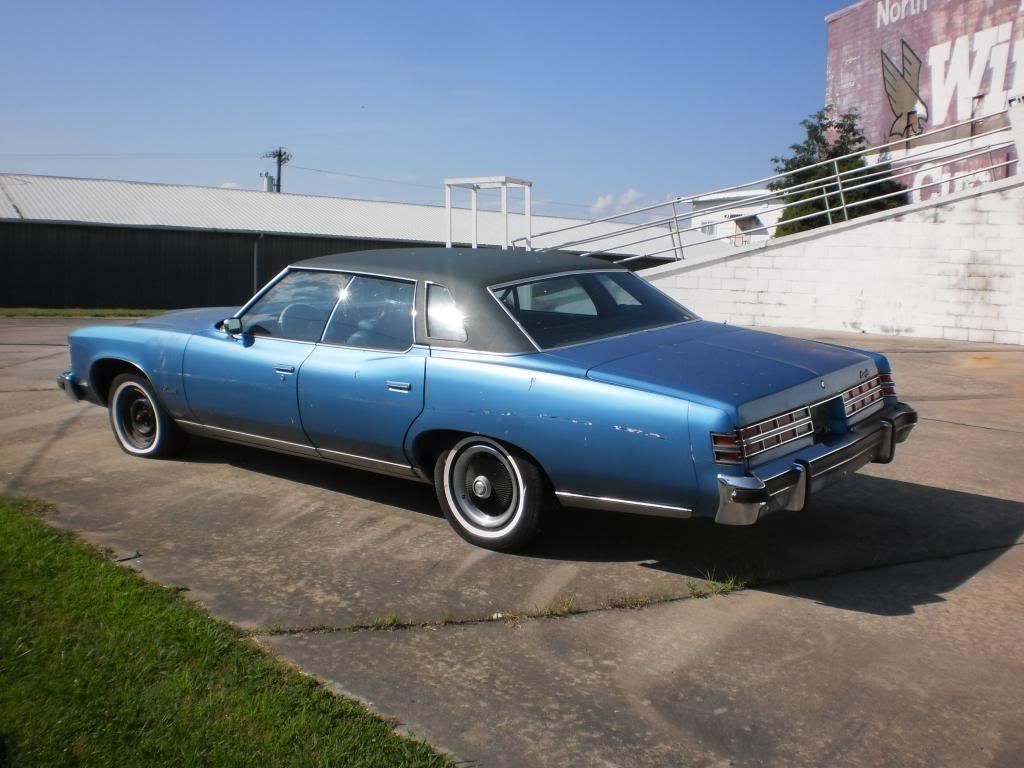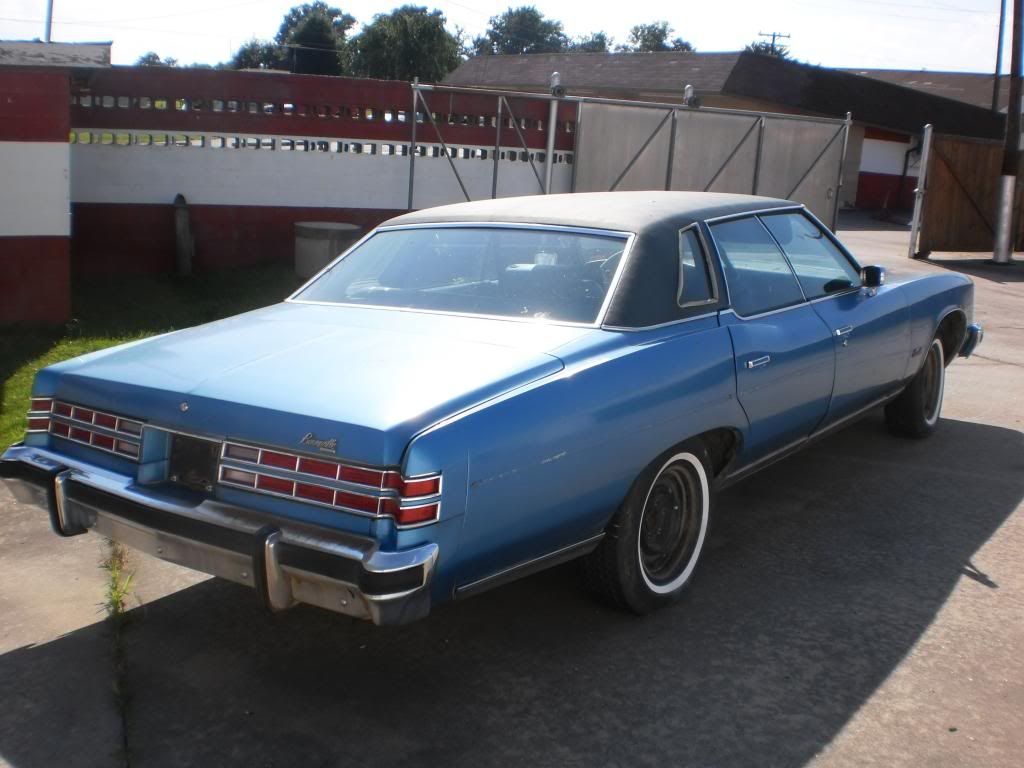 After we talked more about the history of the car and about drivers who raced there, the gentleman said, I have to finish cutting the lawn, just lock up when your done. WE HAD FULL ACCESS TO THE TRACK!!!
Here is where the sureal part kicks in. The place was dead quiet, and I constantly had a feeling like you were being watched as well as the feeling a race car is should be coming around the turns.
Turns 1&2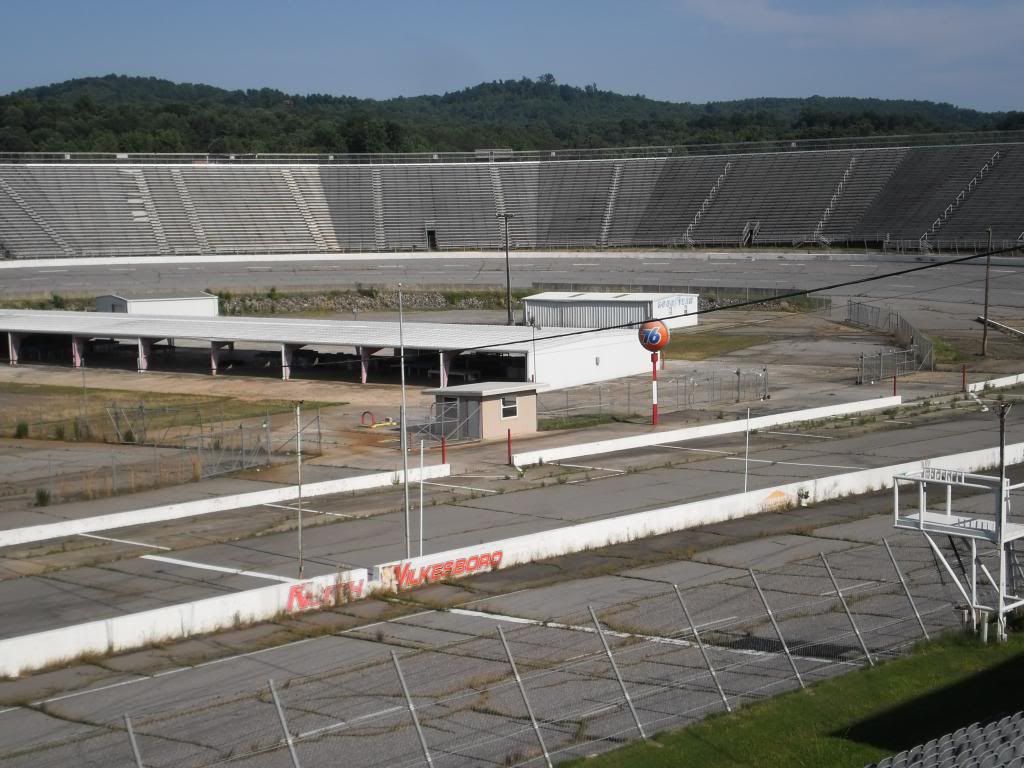 the straightaways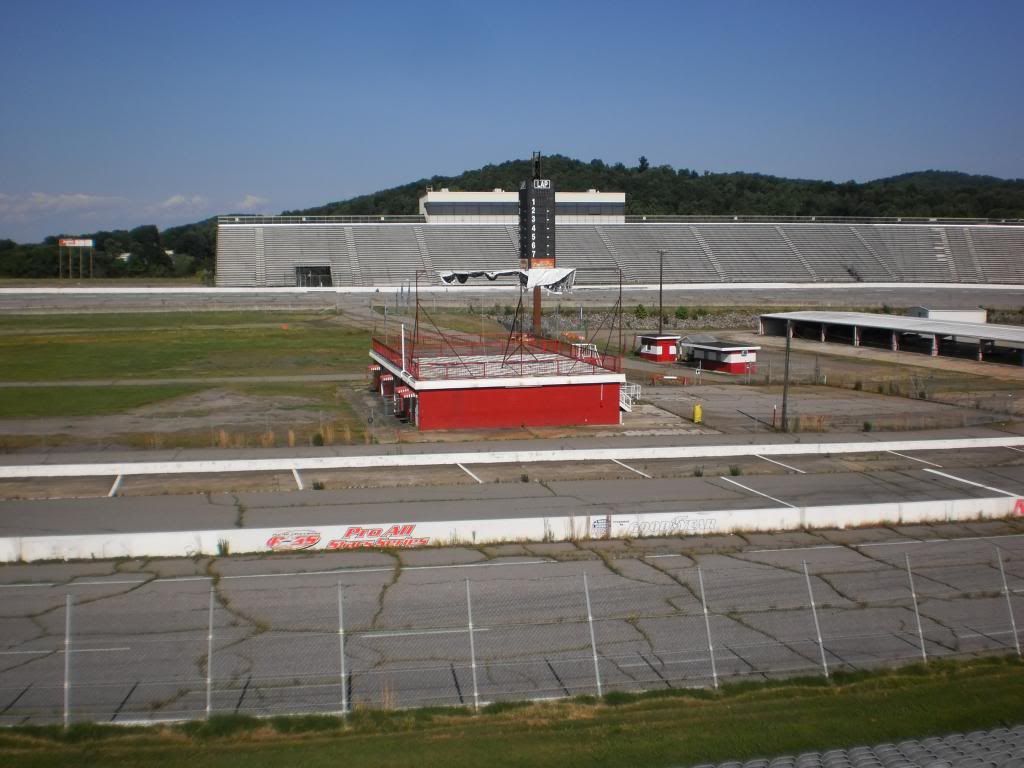 Turns 3&4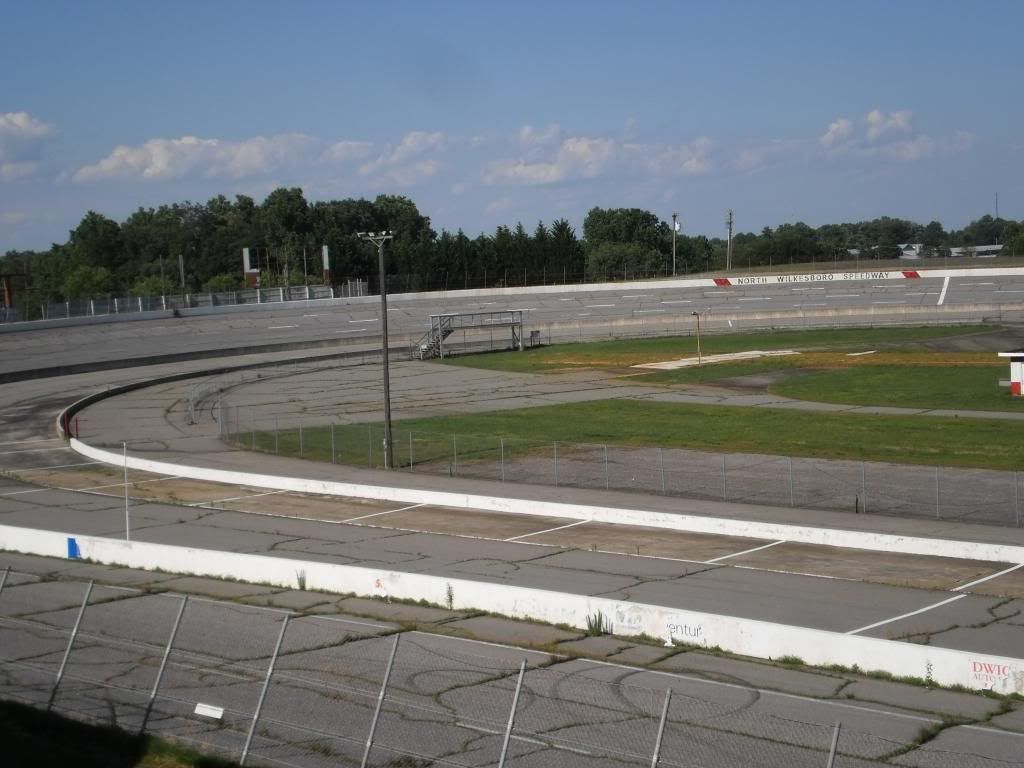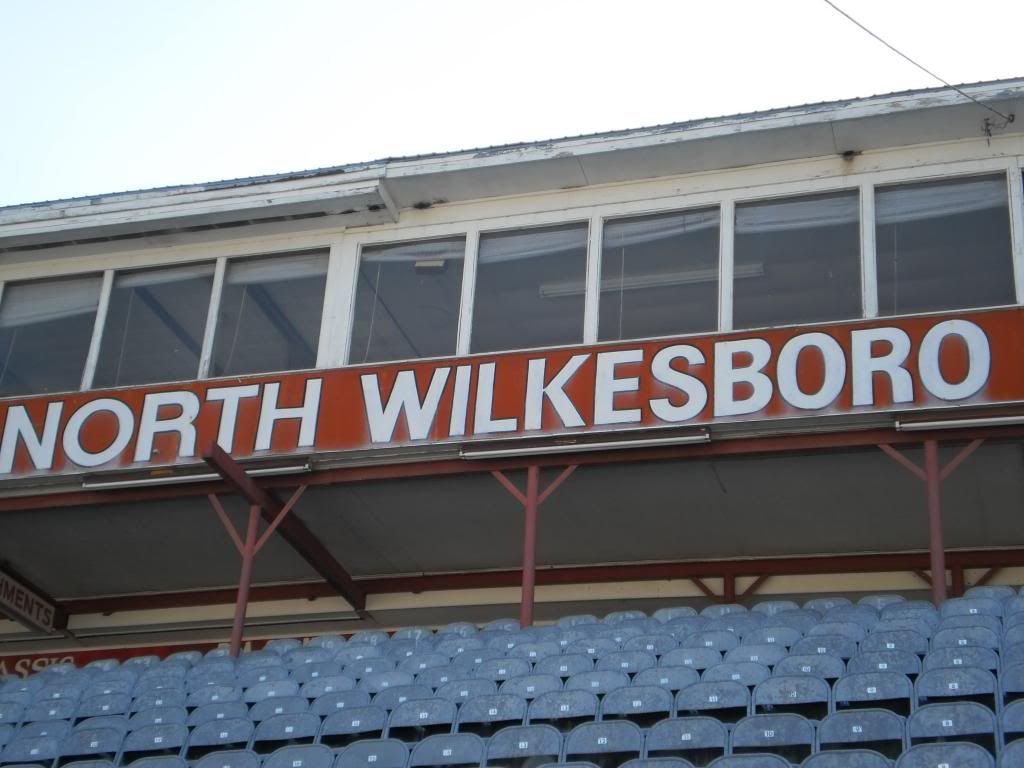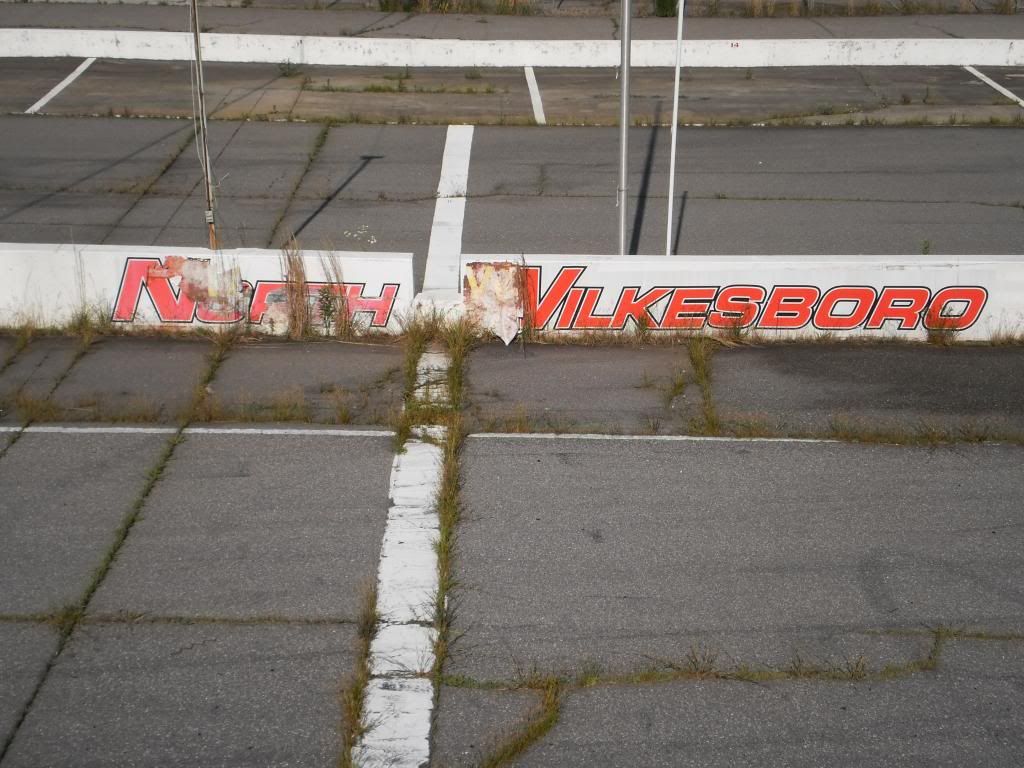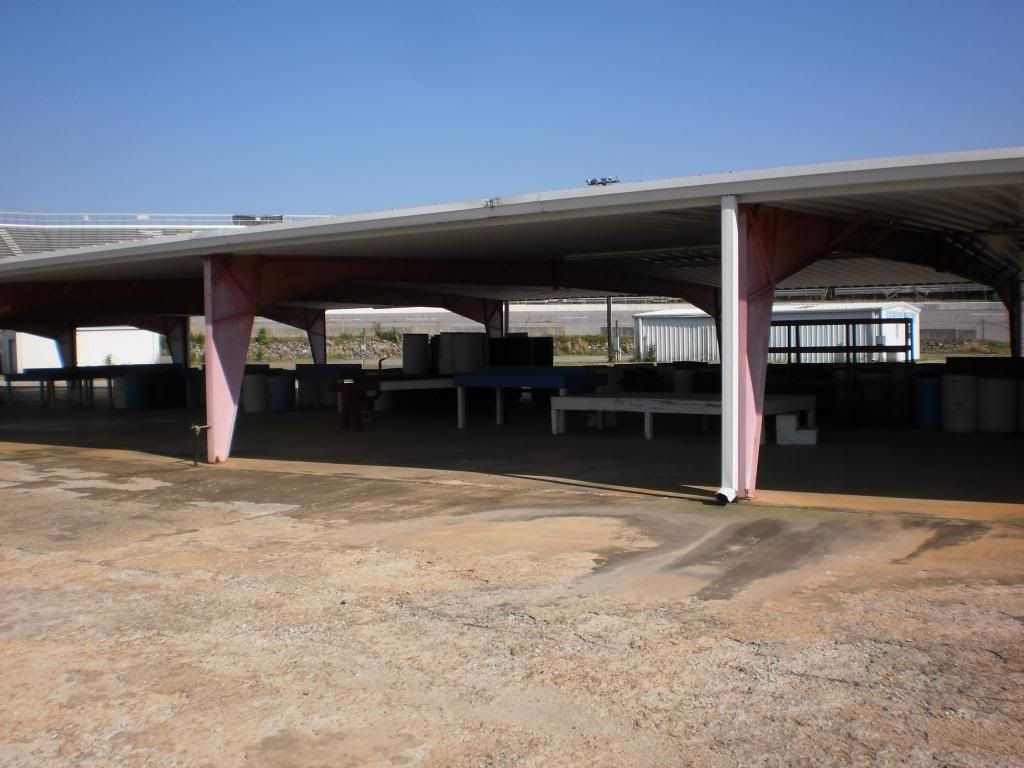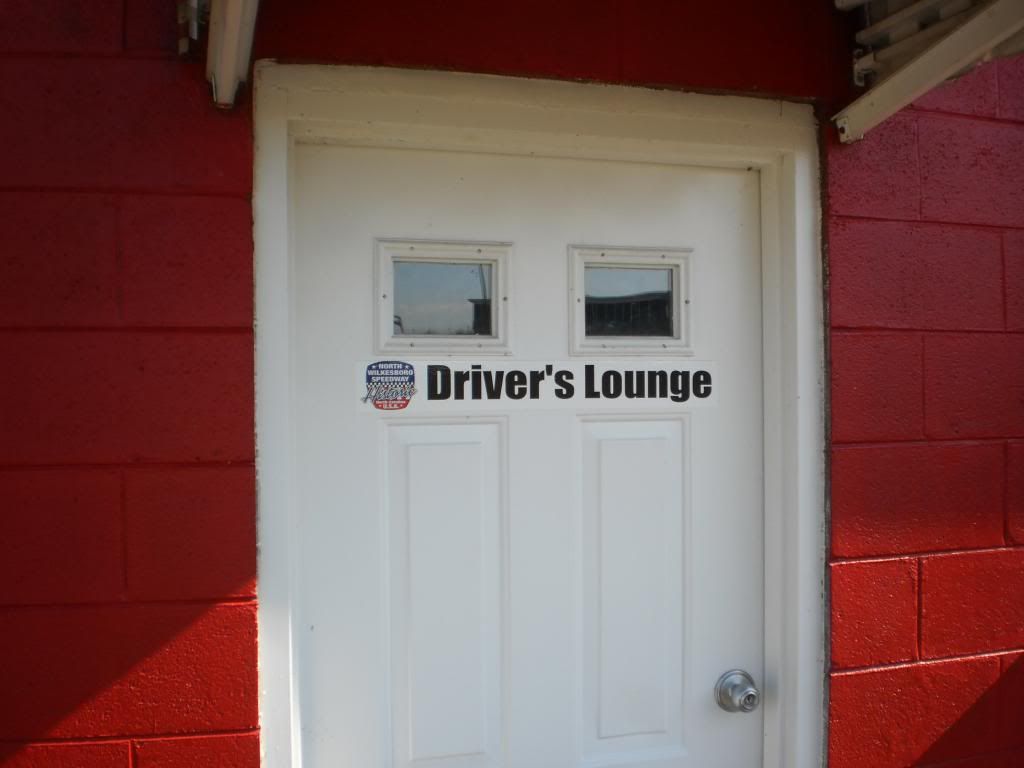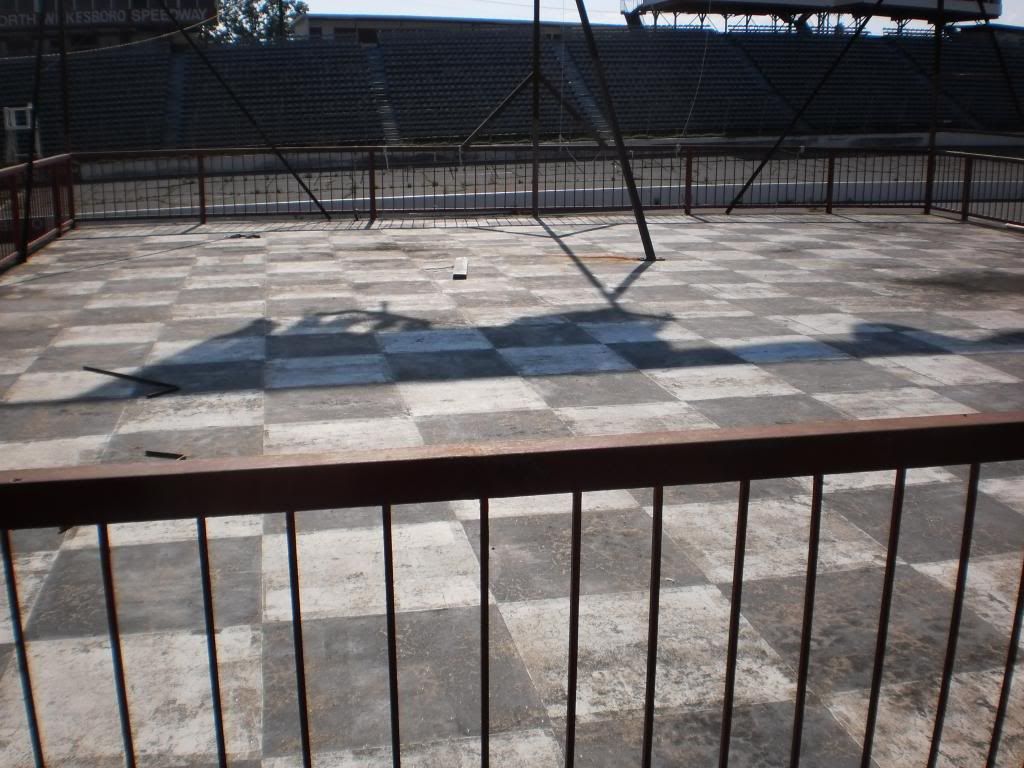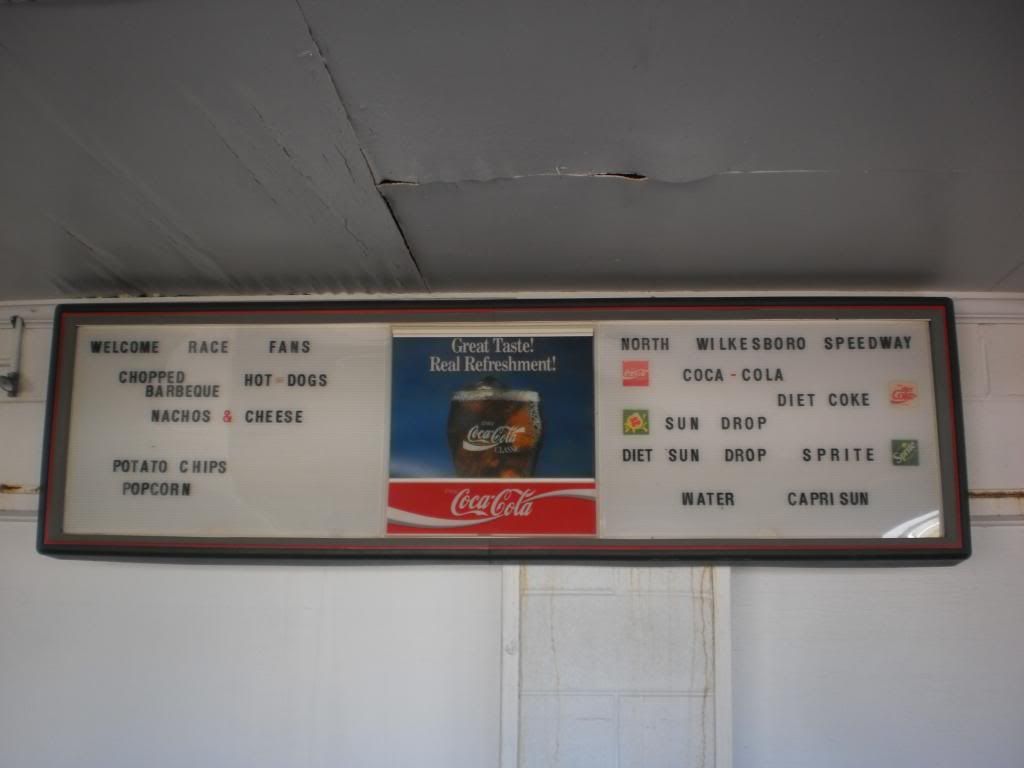 Matt, being a wise A$$
And then we made our own NASCAR history, I was the last person to leave North Wilksboro Speedway, Matt and Tim were the last guys to lock down the front gate. Of course it won't be history for long, but it was still a great experiance.
The back side of the stands above turns 1&2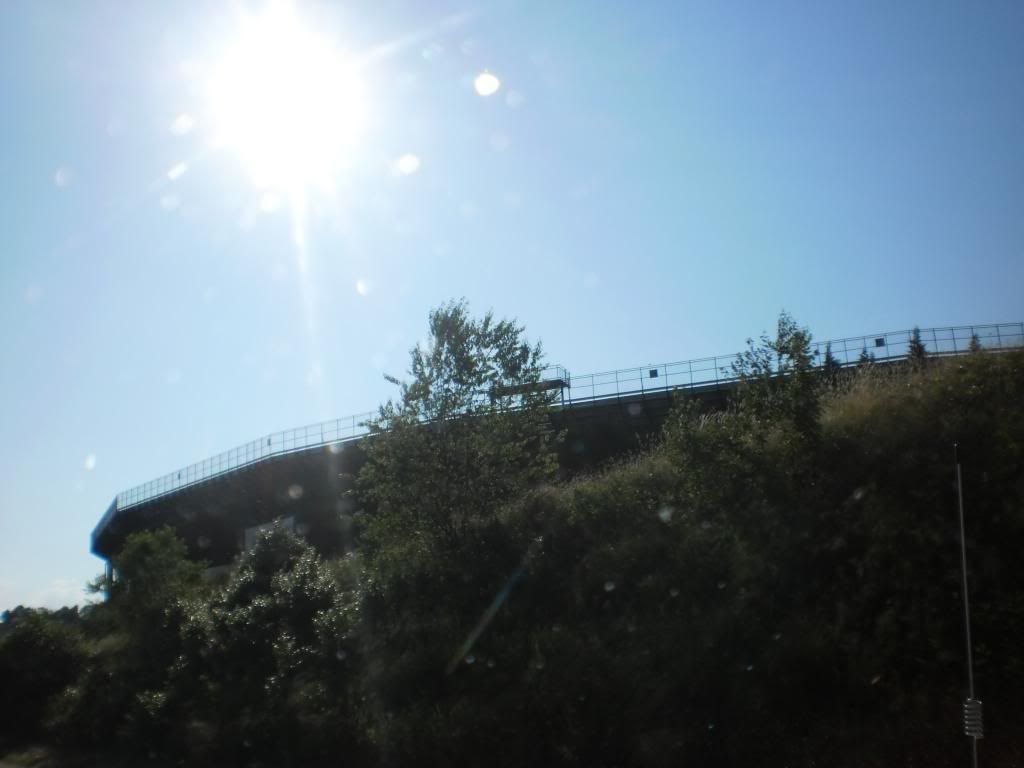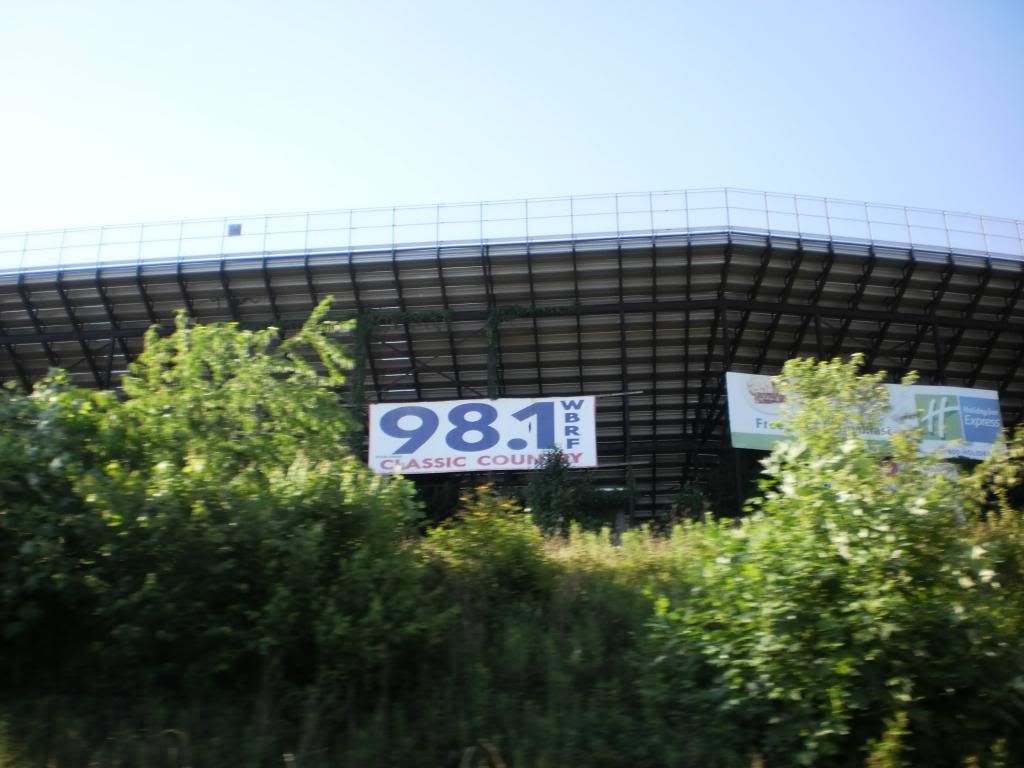 On the way back to the hotel, we stopped and caught the end of a cruise night. We saw 3 nice rides leaving as we arrived. But a few remained