Post by CruizinKev on Jan 24, 2012 15:32:58 GMT -5
Hey guys,
I'm new here and I want to share my project - a 1979 Monte Carlo 305 that I bought in december 2002.
I'll rebuild the whole car (body, frame, interior etc) and swap in a LS1 engine & T56 manual 6-speed transmission. It'll be a "Pro-Tourer"/"Street-Rod" and this is what it should look like in the end:
back in december 2002:
[/b]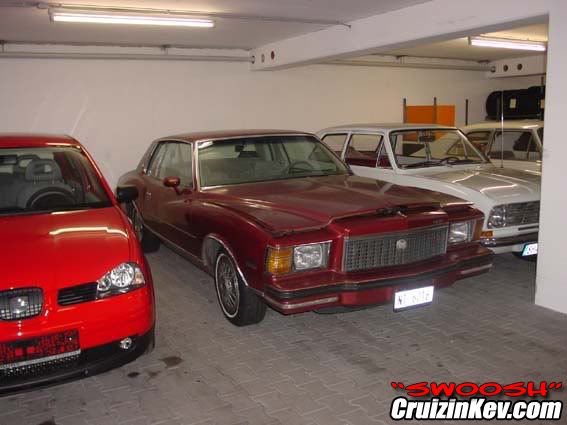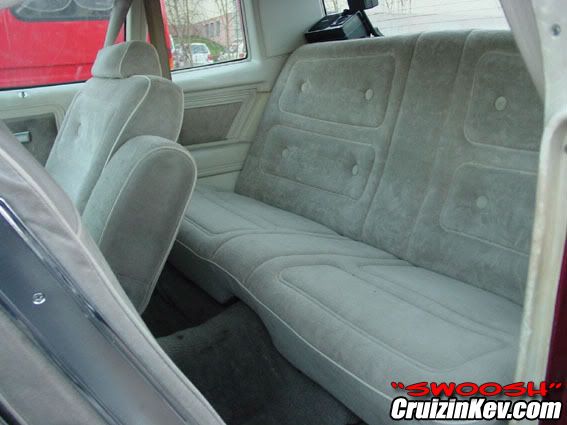 here the first steps - I cleaned a little bit the engine and added some chrome parts..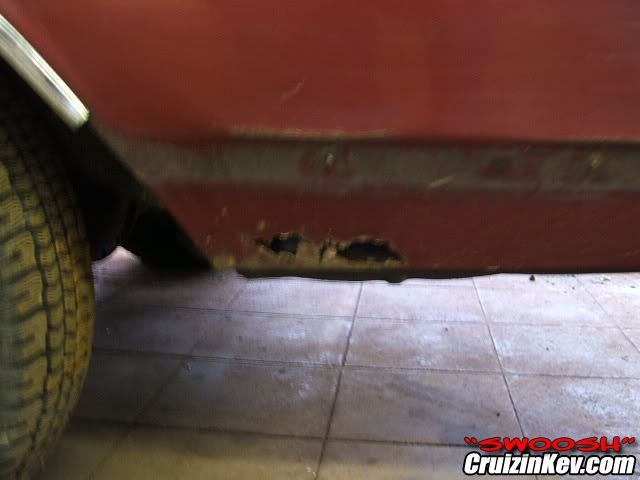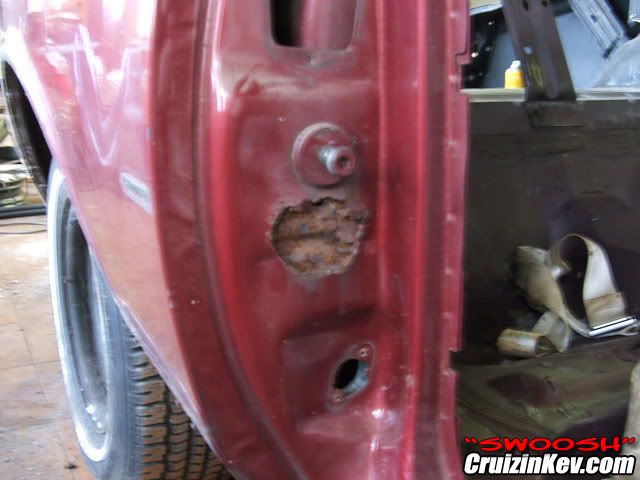 09/17/2007:
started to unbolt body from frame..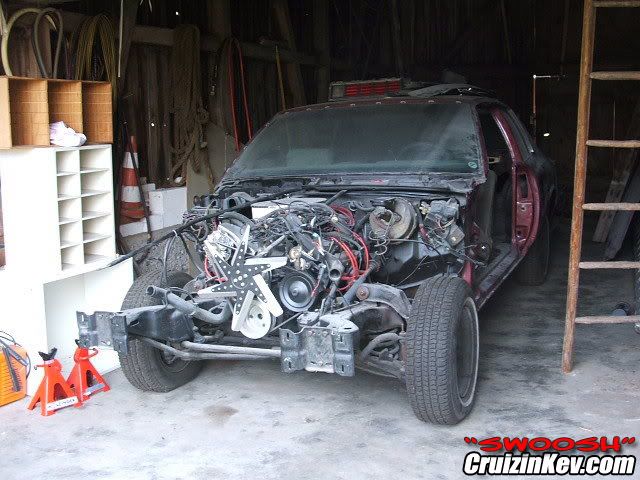 09/18/2007: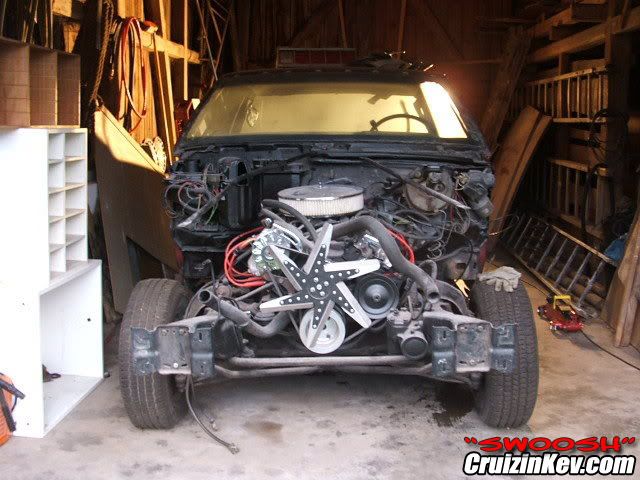 09/19/2007: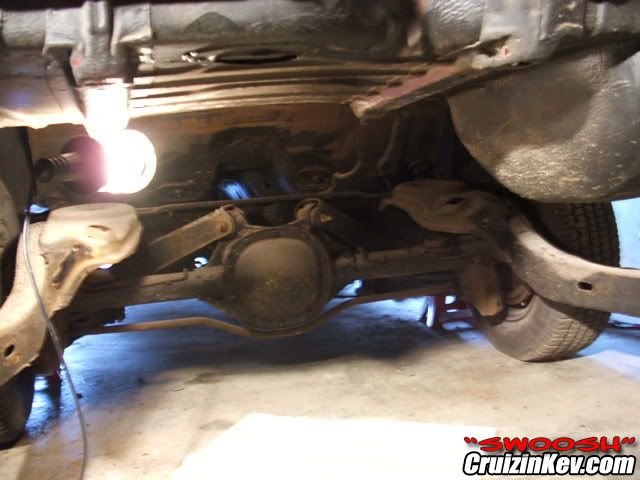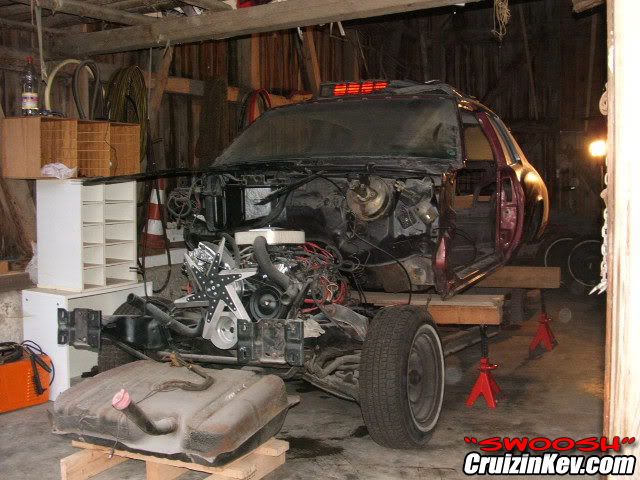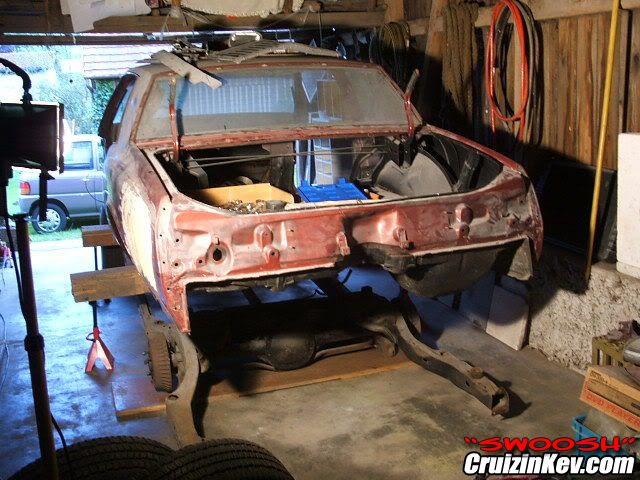 yummy!!

started collecting parts:
bought a 59/60 impala dashboard..
ordered
www.gsi-interiorss.com
clutch pedal.
found some pretty cool door handles:
found the sheet metal to weld them in:
04/09/2010: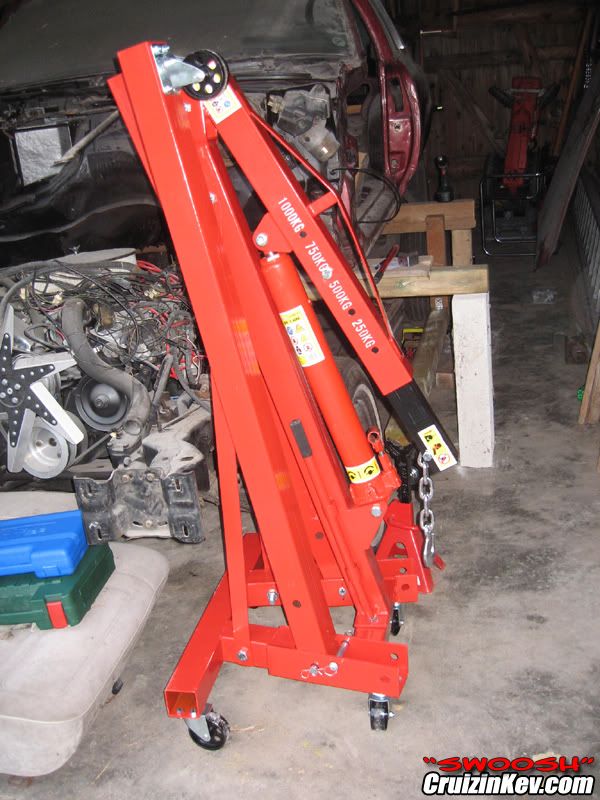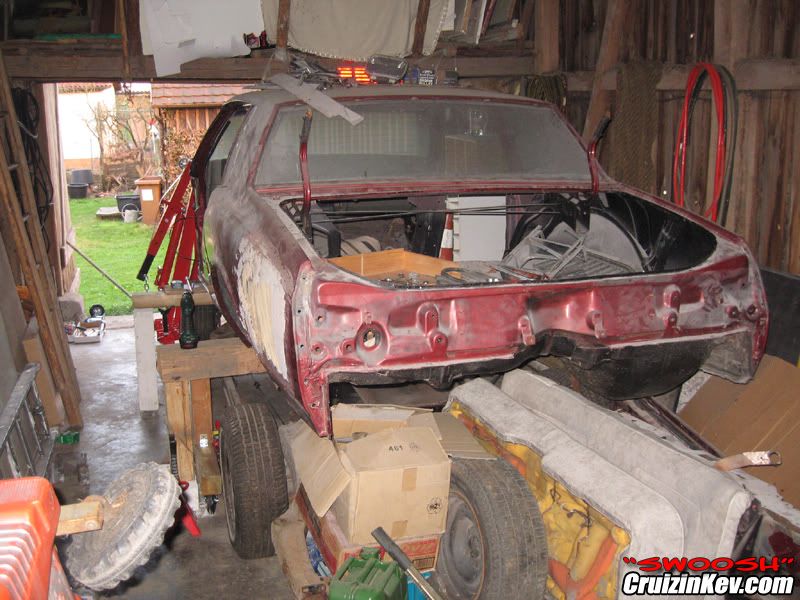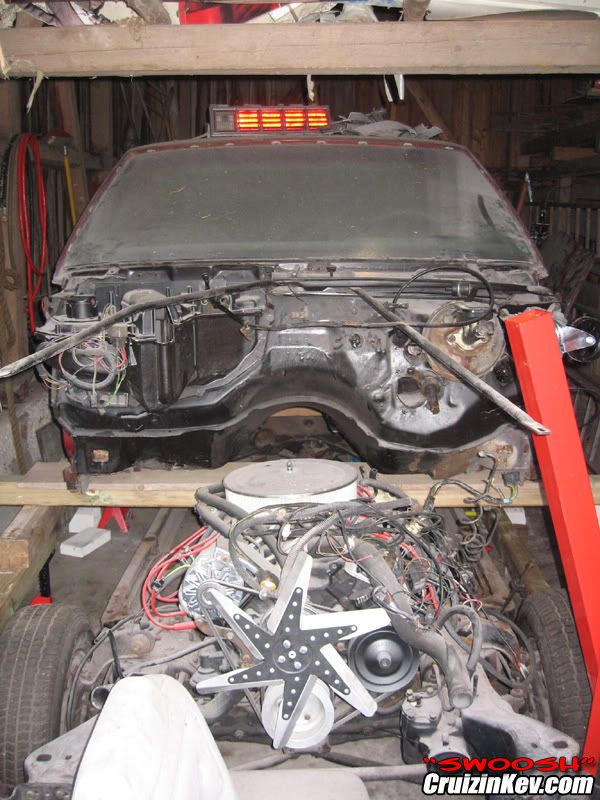 04/10/2010:
me @ work
04/17/2010:
finished work on the rolling body dolly.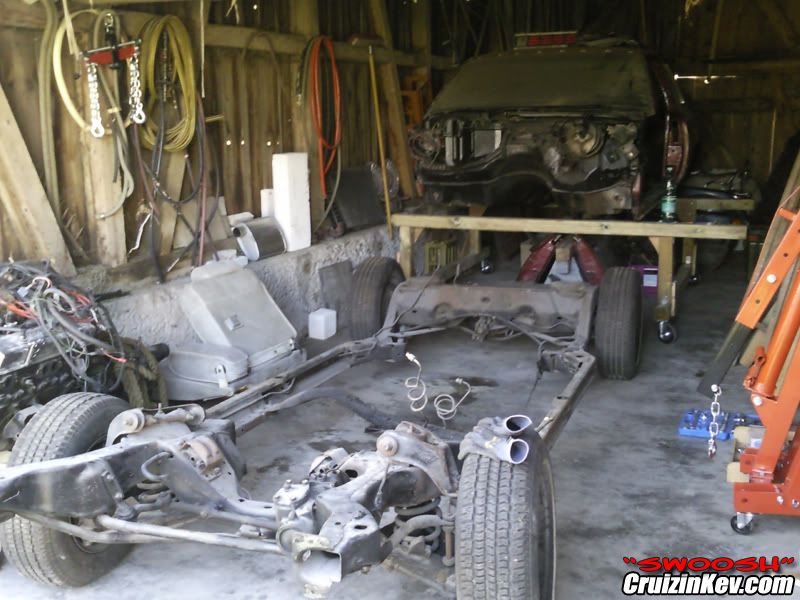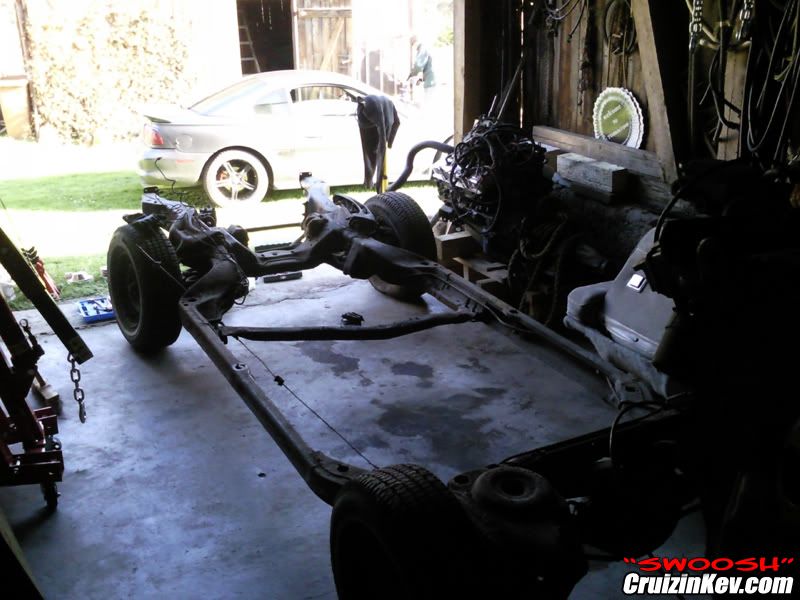 04/24/2010: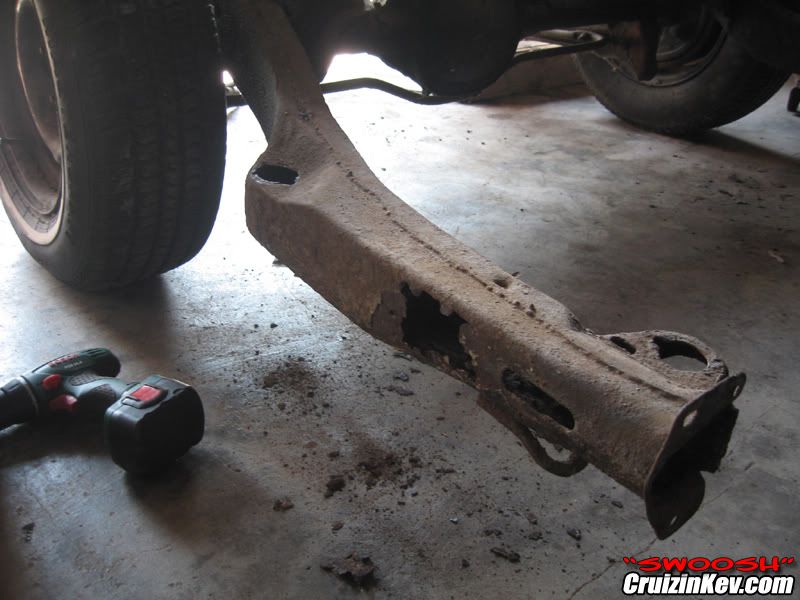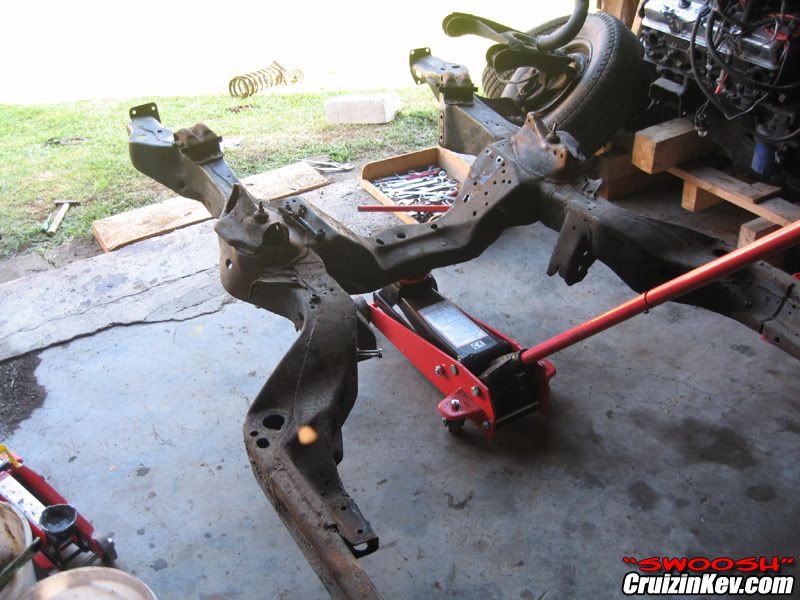 07/31/2010:
started scratching all that underbody protection stuff off they put on here in Germany. It helps against rust in winter with all that salt and stuff on streets..
I love it - not!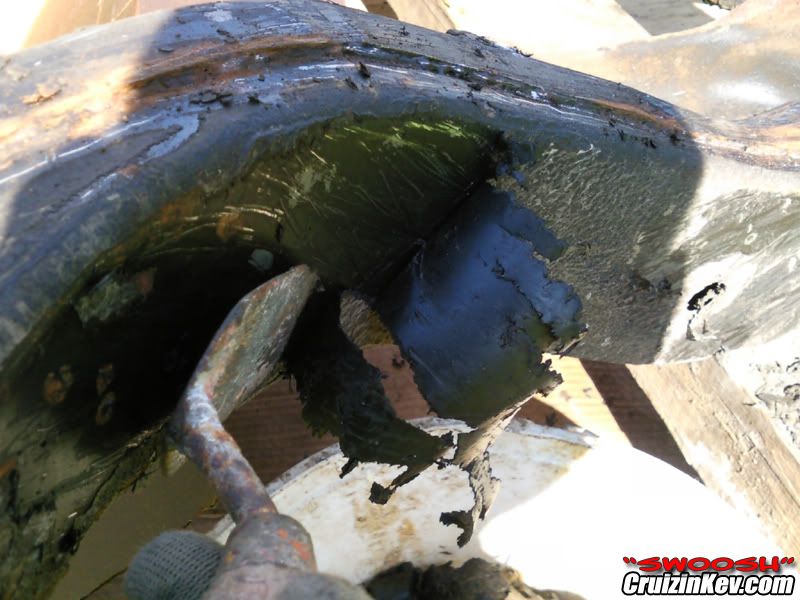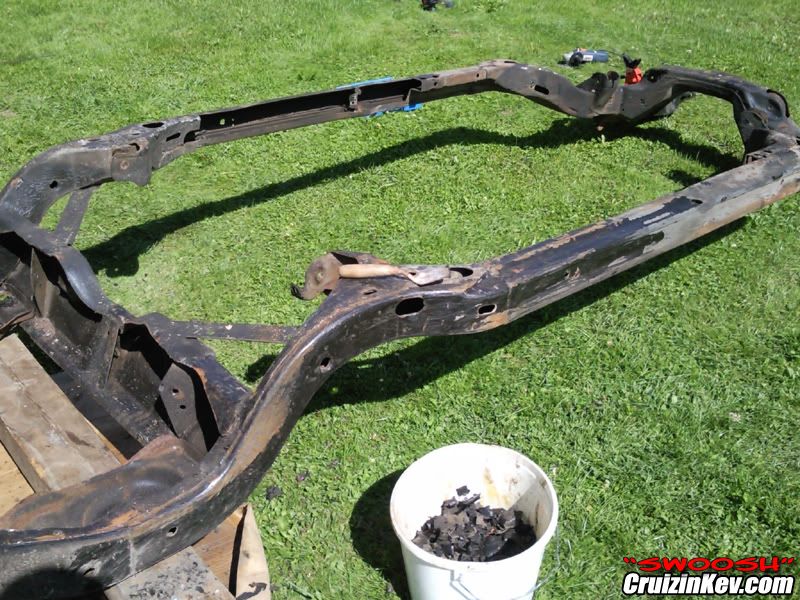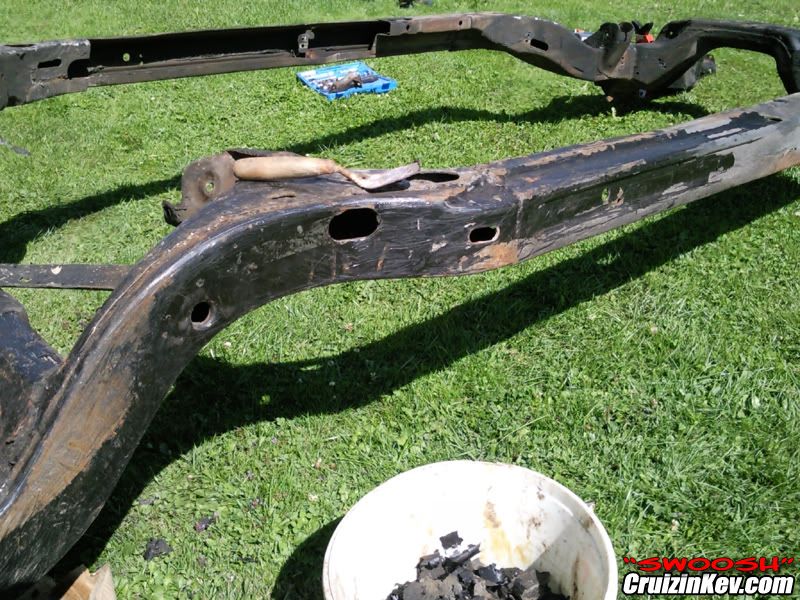 08/07/2010: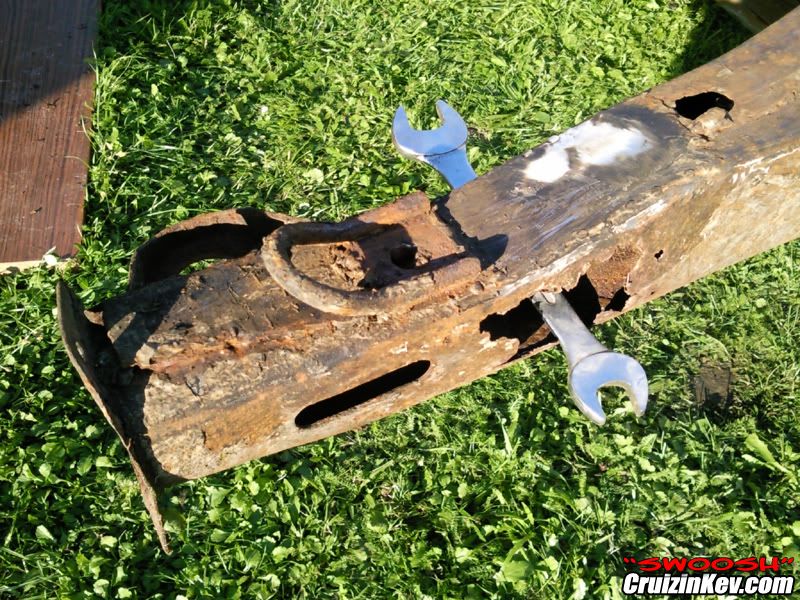 08/09/2010:
my friend helped me out with his truck. brought the frame to a paint shop where I blasted it..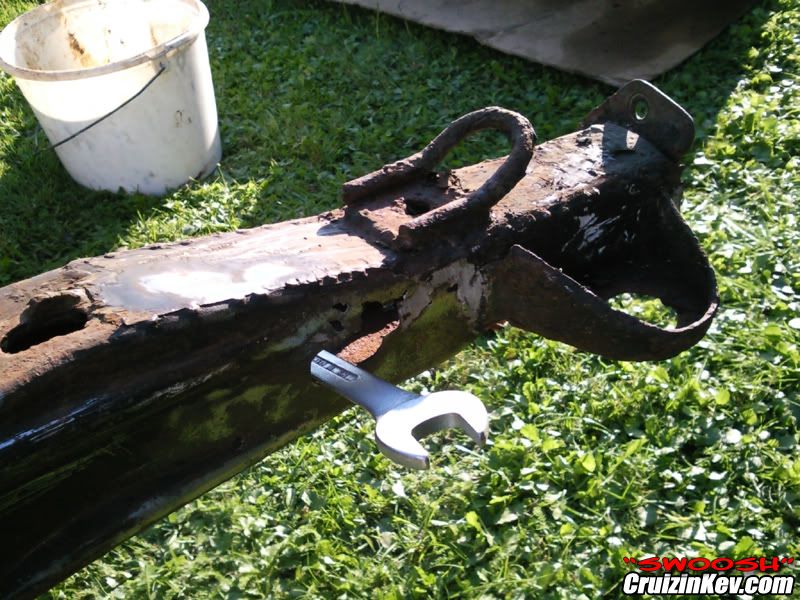 08/12/2010:
here we go - all clean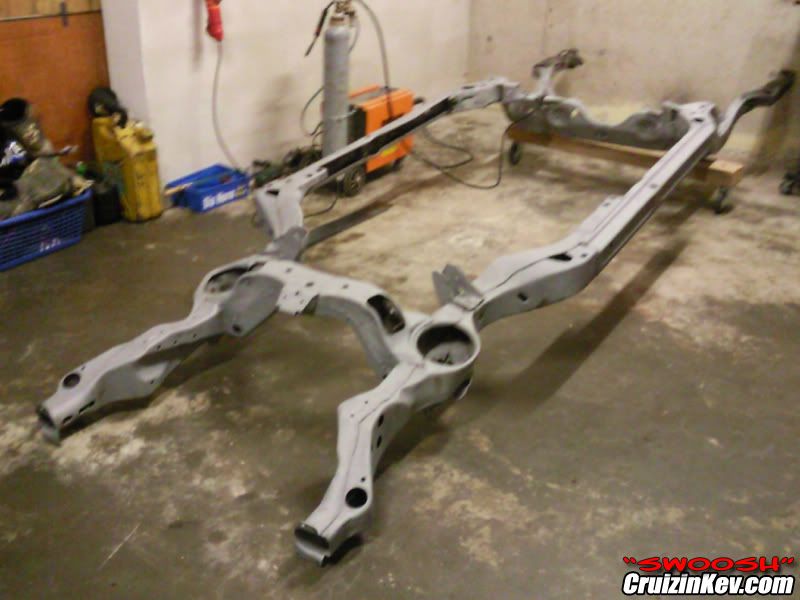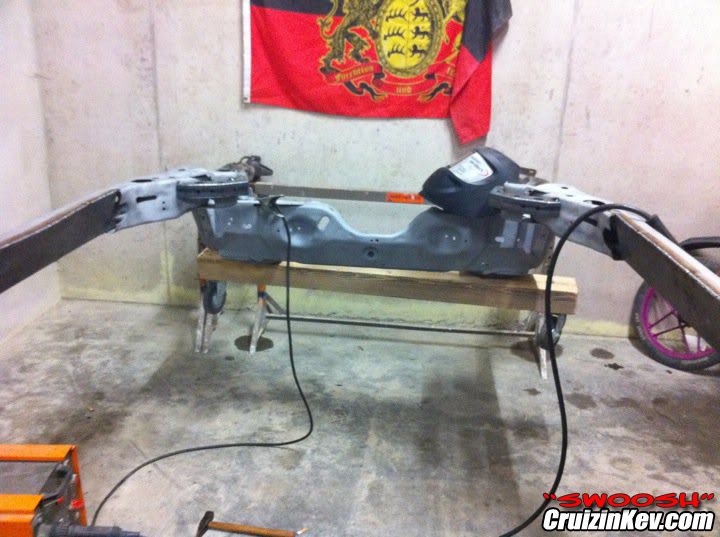 my friend couldn't resist and started with his torch
some more of my parts:
TNTraceshop control arm & frame braces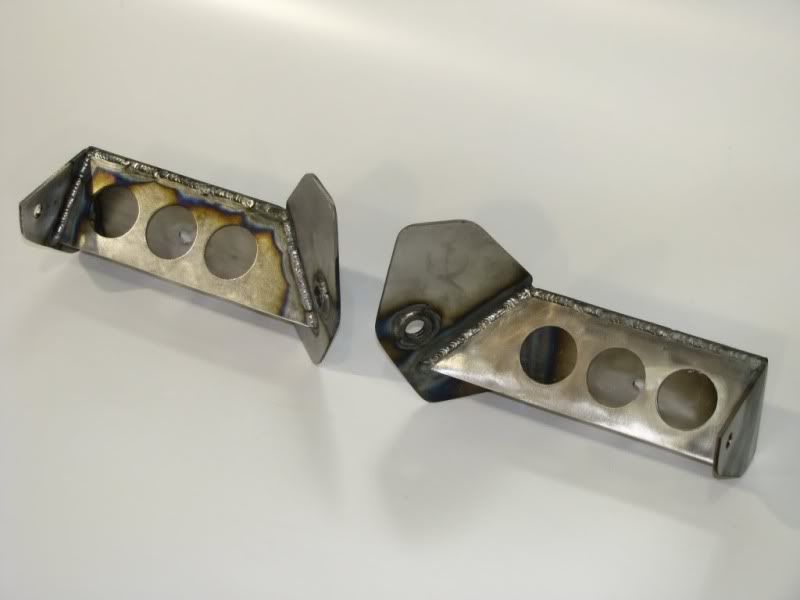 UMI Performance lower tubular a-arms & SC&C Stage 2 Kit uppers with Howe taller balljoints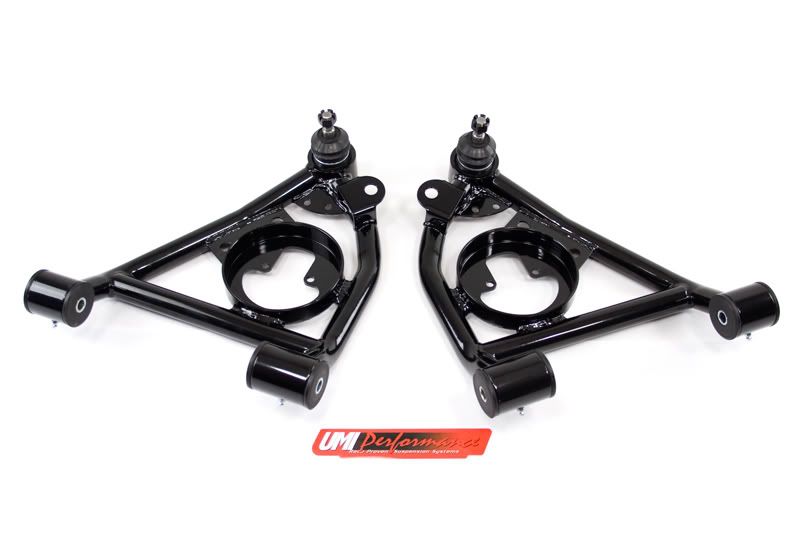 UMI swaybar kit, UMI rear lowers & adjustable upper arms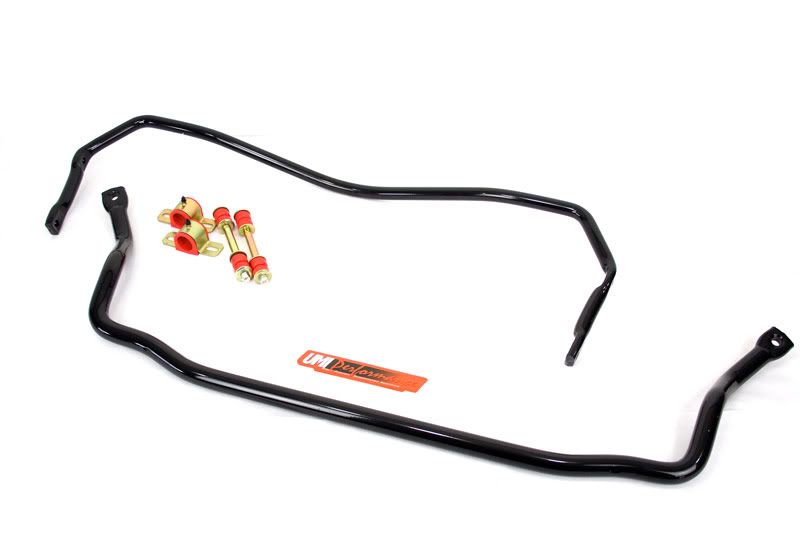 UMI control arm / frame braces, OPGI 2" lowering springs front & rear
bilsteins, energy suspension body bushings and new body bolts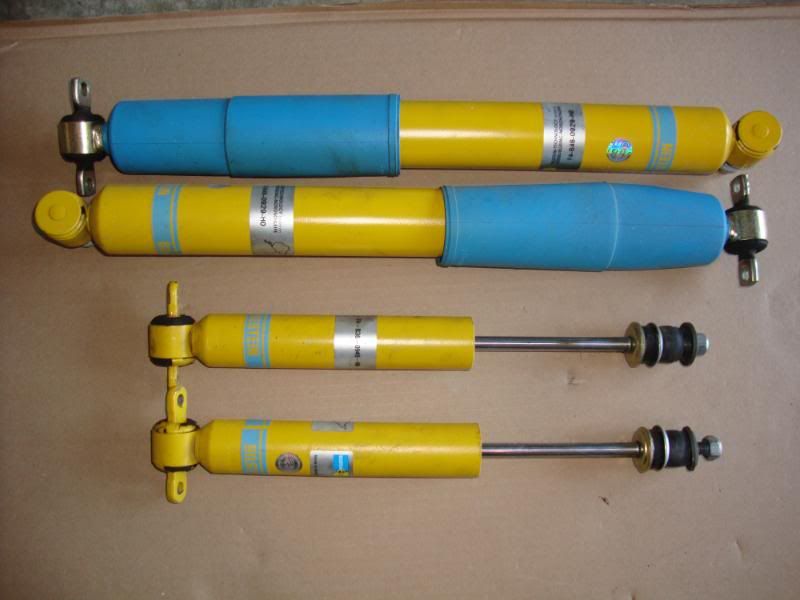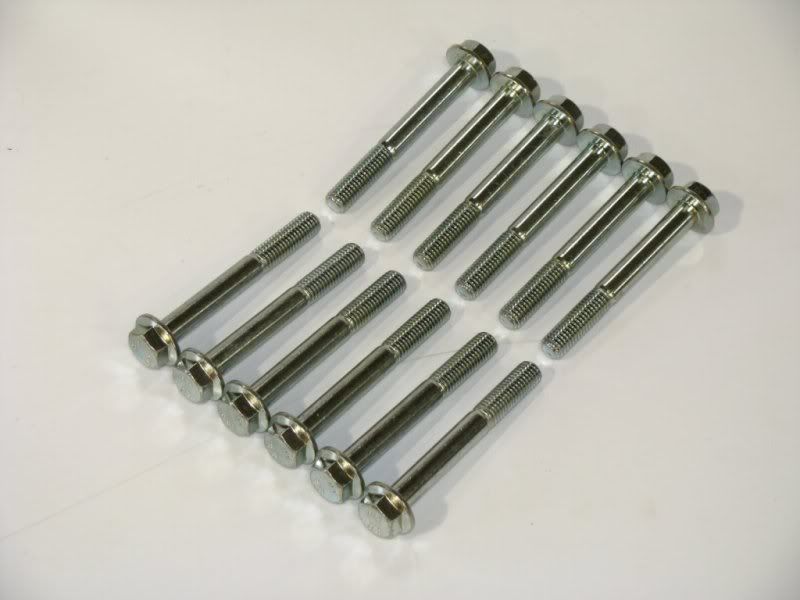 And I'll get SC&C's frame brace soon:
08/14/2010:
rewelded almost all welds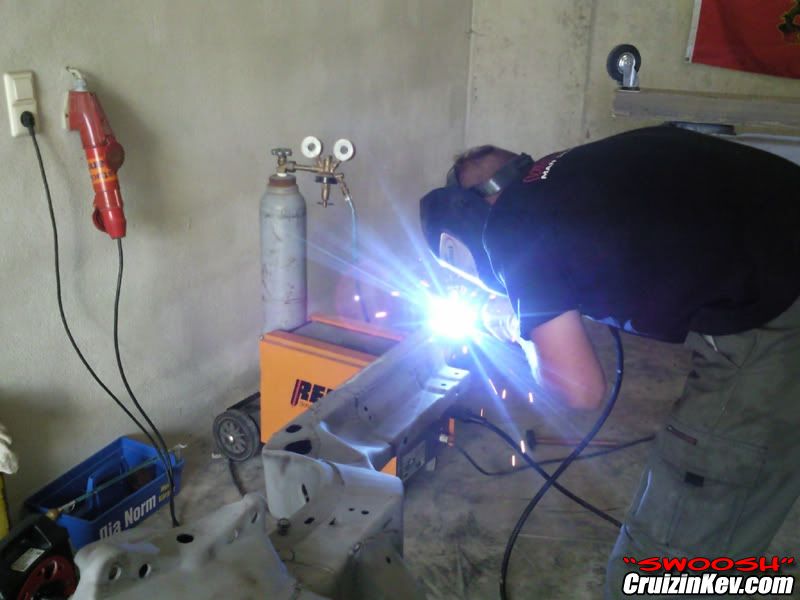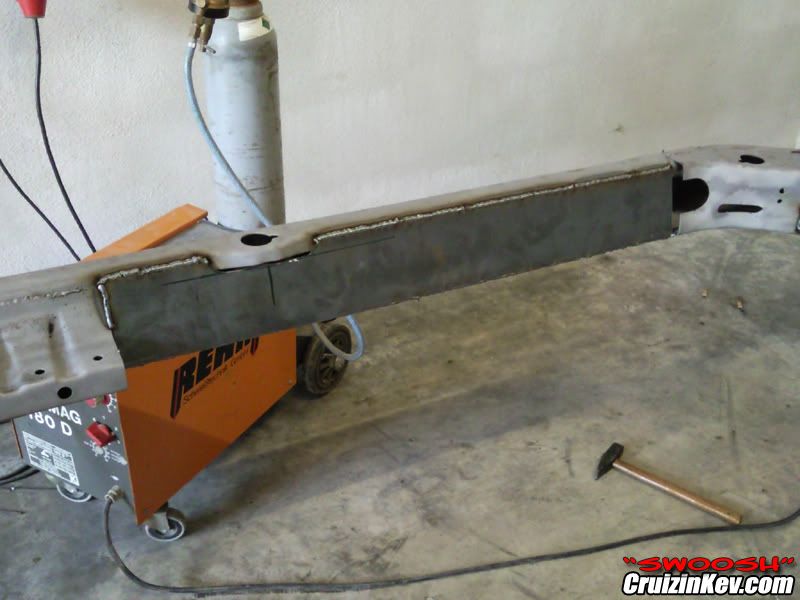 bought a LS1 T56 6-speed transmission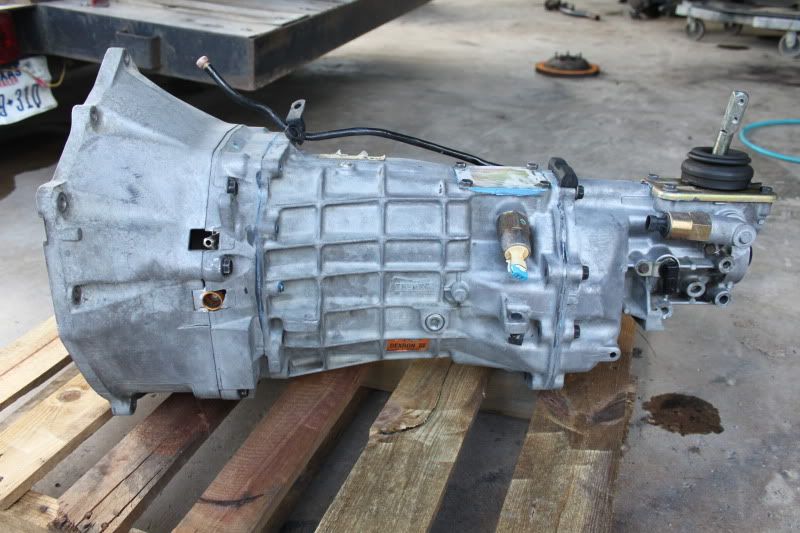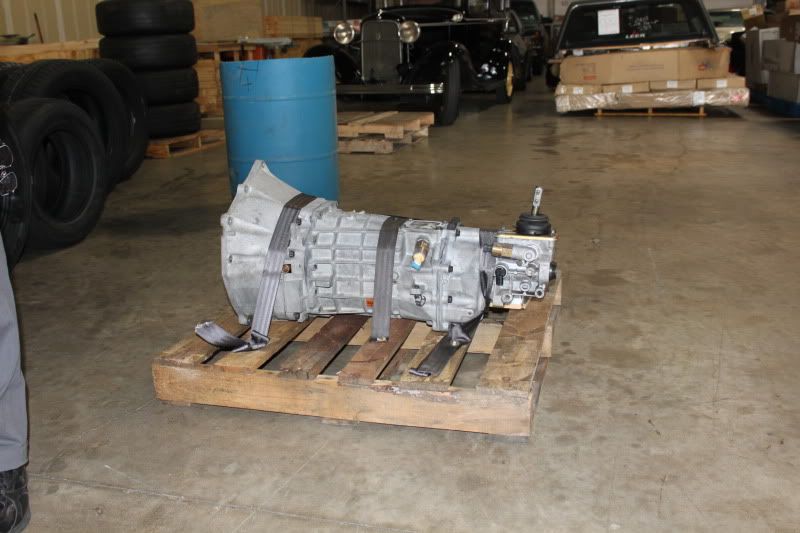 08/28/2010:
cut the large stock brake pedal and reworked it with the
"GSI Interiors t56 clutch pedal"
:
test fit!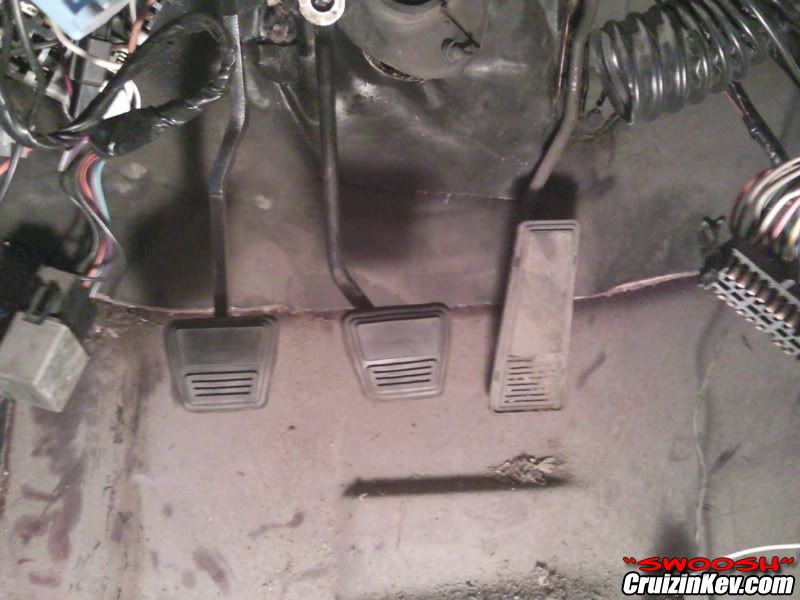 10/16/2010:
rebuilt the body dolly for better underbody work clearance
underbody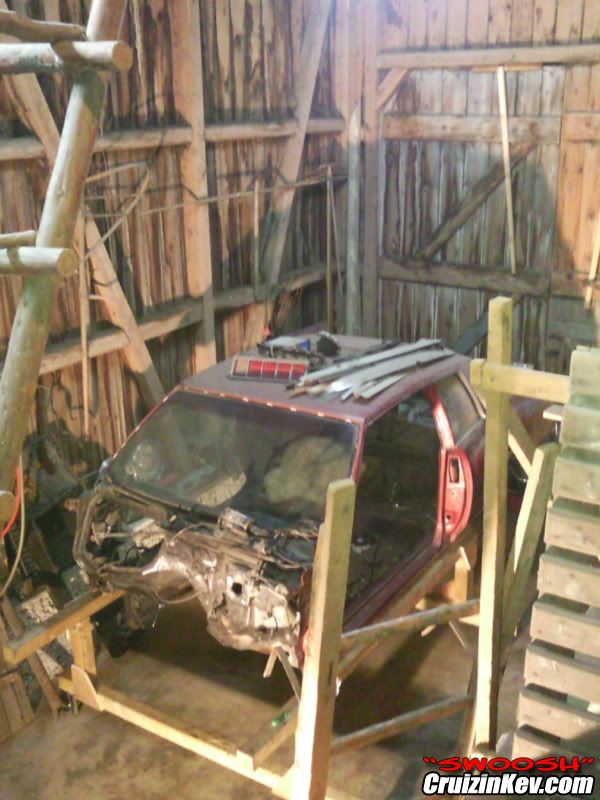 10/23/2010:
better rust than plastic LOL 59 bel air dash vs. 79 monte carlo dash
11/20/2010:
finally finished welding the frame
11/27/2010:
got the camaro hydraulic clutch cylinder in. kinda looks like came from stock
12/04/2010:
got the 59 bel air dash narrowed
I just looked around for some nice retro gauges and came to this for my 59/60 dash:
If I'll get this I'll get a KPH instead MPH speedo custom made by classicinstruments.
04/09/2011:
received the frame back in my place and started painting with POR15. coated it with POR15 "Rust Preventive Paint" and finished with POR15 "Chassis Coat Black".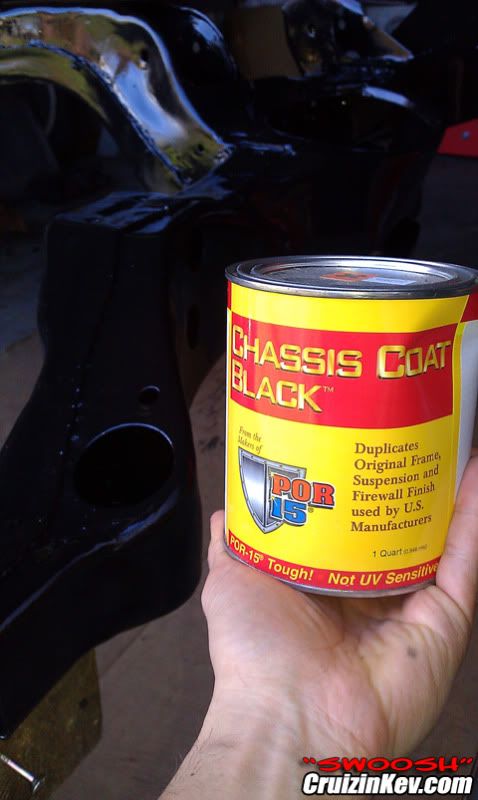 04/16/2011:
04/23/2011:
05/14/2011: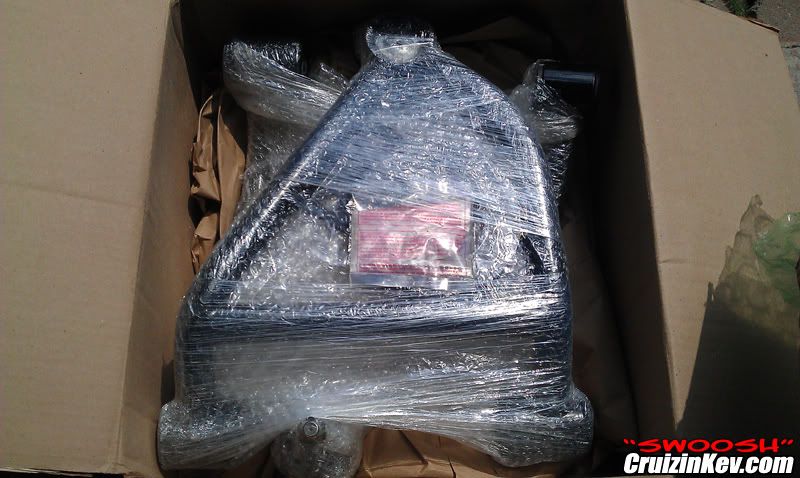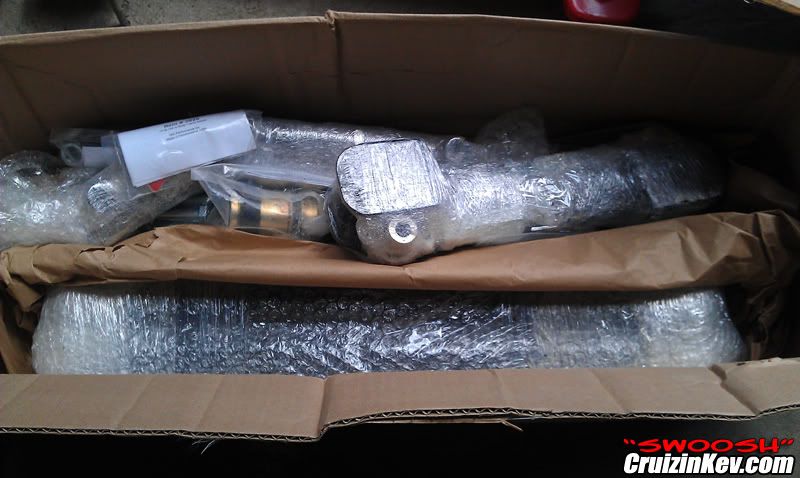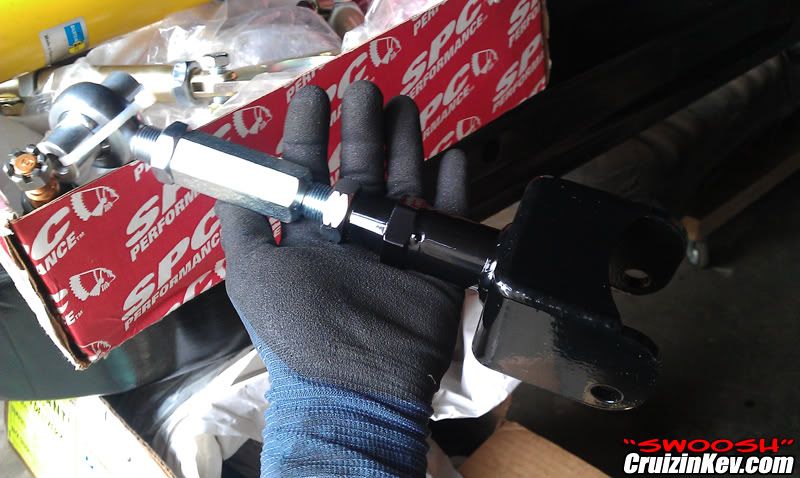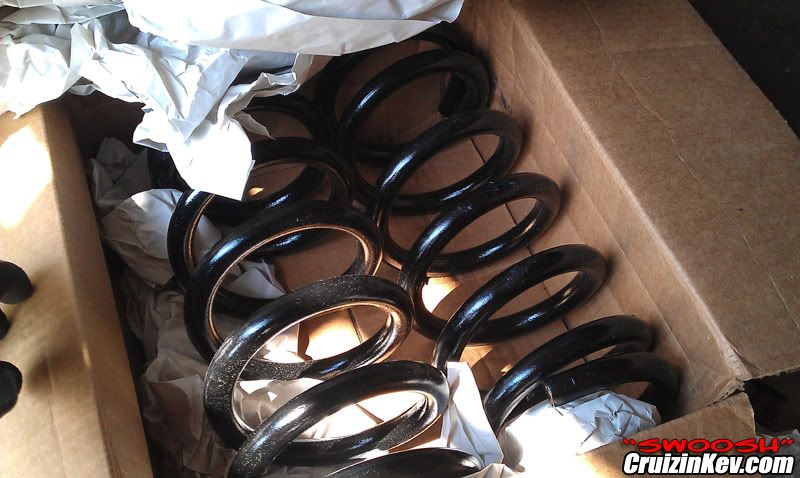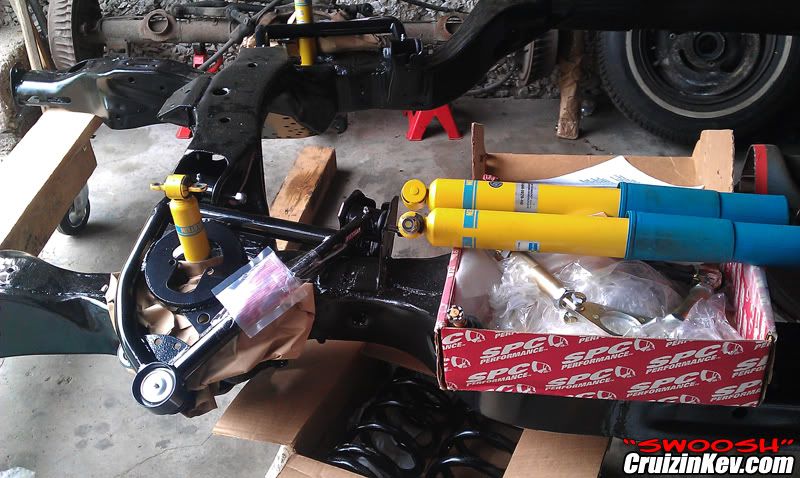 05/21/2011:
sprayed the insides of the frame with some rust protector. kind of grease spray lubricate that keeps away rust and water. I put the rear back together just to see if all parts fit. I'll replace the stock rear end with a 8.5" grand national or with a ford 9".
SPC front arms and Howe tall lower balljoints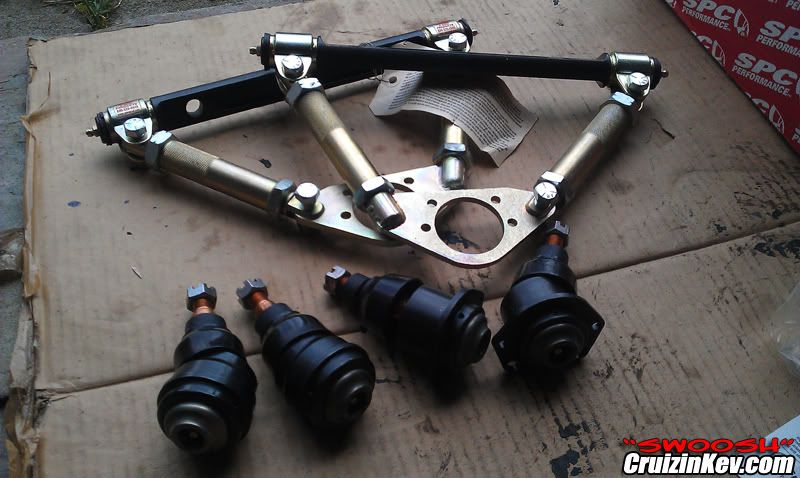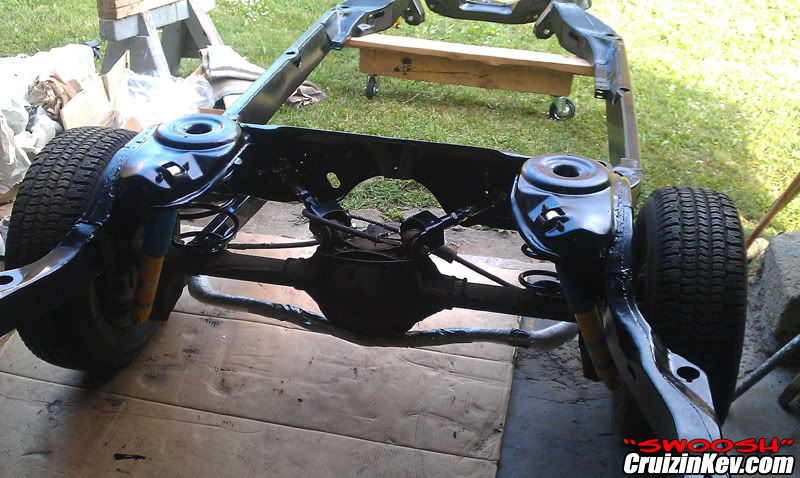 still looking to get some nice wheels
can't wait to get this in the frame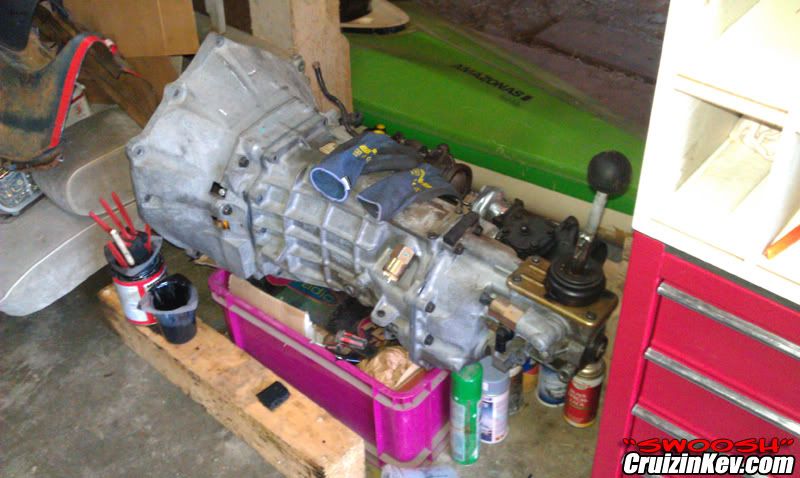 my barn
05/28/2011:
motor mounts waiting for work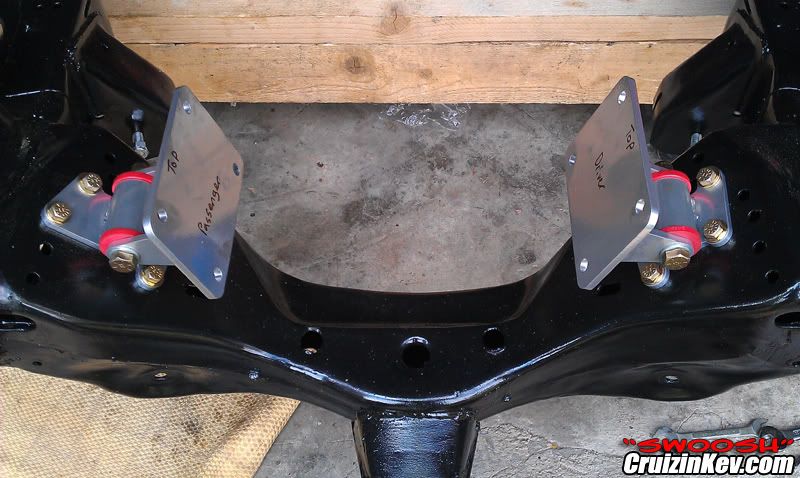 I was kinda bored and "test fitted" a 295/35-18 tire.. wow I hear mini tub and wide fenders LOL
06/04/2011:
wanted to see how the tranny looks "in place"
and here I cut the knuckles for 13" C5 brakes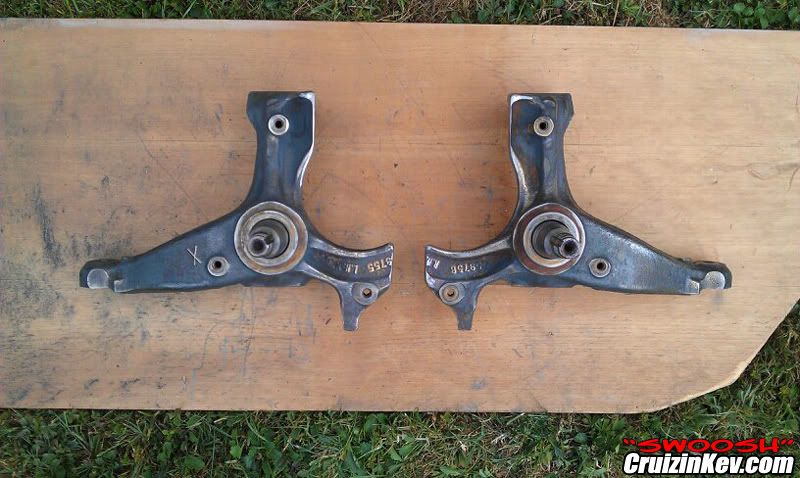 06/11/2011:
got all the interior & wiring out and test fitted the 59 bel air dash. still need a few more cuts & welds but you got the idea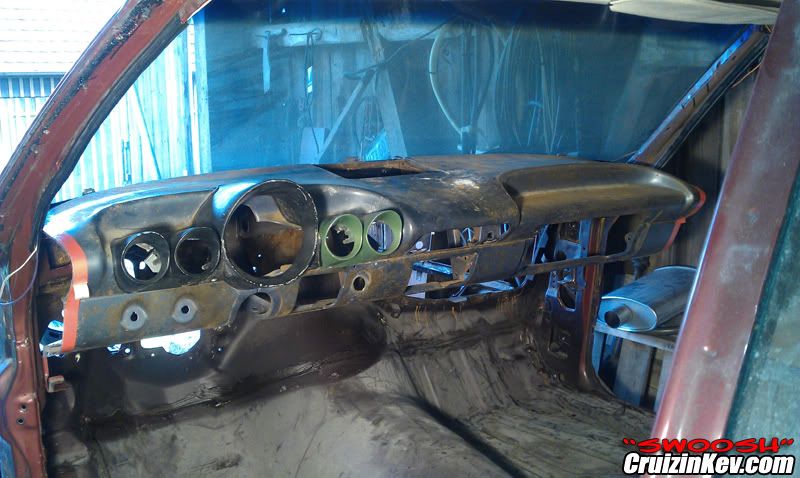 I'd say receiving parts is progress...lol
corvette c5 calipers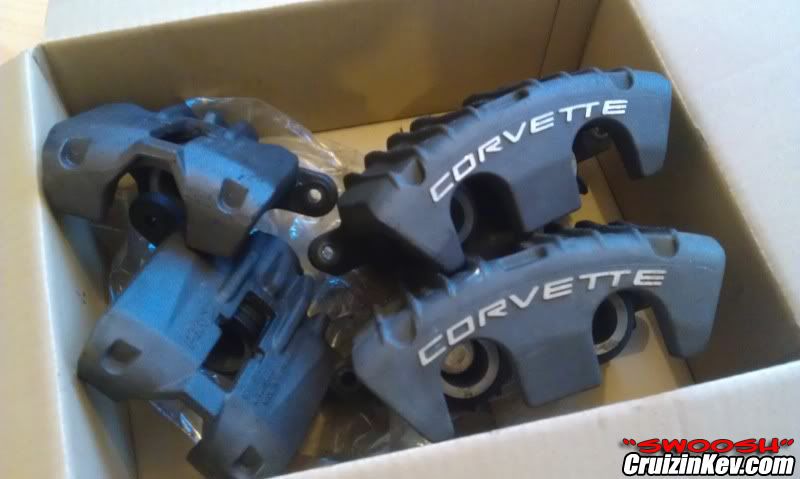 ....okay thats it so far!
I hope weather gets better soon so I can continue my work on the monte again. I hope I'll get the $$ this spring to get a LS1 motor. I'll keep you posted!